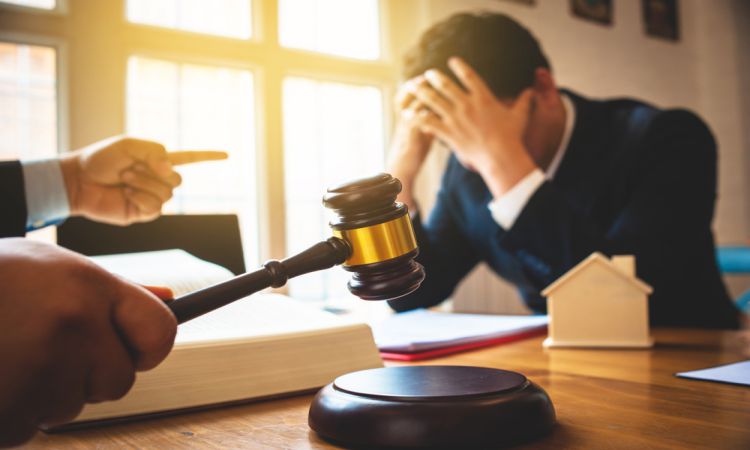 Filing for bankruptcy can be a complex and emotionally draining process. During this time, it's essential to take your time and ensure that you are making the right decisions for your future. With that in mind, here are the top five things you should know before filing for bankruptcy.
Contact a lawyer
Before filing for bankruptcy, you must contact a qualified lawyer specializing in this type of law. A lawyer can help explain how filing for bankruptcy might affect your credit score and other financial matters so that you can make an informed decision about your best course of action.
A Little Rock bankruptcy lawyer will also be able to advise what kind of debts are eligible for discharge under the bankruptcy laws in your state and answer any questions or concerns you may have regarding the process.
Be aware of all solutions
Bankruptcy isn't always the only solution to debt, so exploring all possible options is essential first. For example, talk to creditors, try debt consolidation, and attempt other methods of reducing payments before opting for bankruptcy.
Also, remember that not all debts are eligible for bankruptcy. Student loans, alimony, and child support payments cannot typically be discharged through declaring bankruptcy.
Understand your rights
When filing for bankruptcy, creditors must abide by federal protections offered by the Fair Debt Collection Practices Act (FDCPA).
This act helps protect consumers from unfair treatment by creditors during collections proceedings, including being contacted at unreasonable times or harassed over phone calls or letters from collectors trying to collect payment on a debt discharged through bankruptcy.
Be aware of the consequences
While filing for bankruptcy can provide some immediate financial relief by discharging certain types of debt and delaying collection efforts on others, there are still consequences associated with doing so that should be noticed or addressed.
For example, filing could cause a severe impact on your credit score as well as create other long-term financial issues, such as difficulty getting approved for car loans or mortgages in the future due to higher interest rates or down payment requirements, if applicable after filing.
Prepare thoroughly
Filing for bankruptcy requires multiple documents and a lot of paperwork, which you must file correctly with the court. Preparing beforehand will ensure that everything is submitted correctly.
This paperwork includes gathering current income information, housing costs, monthly expenses, asset lists, debts owed, collection letters sent from creditors, tax returns from the past two years, a list of dependents, copies of recent pay stubs, etc.
All these documents must come together correctly – mistakes can lead to delays in court proceedings and higher legal fees incurred later on down the line due to correcting errors with filings.
Conclusion
There is no denying that filing for personal bankruptcy is a big step. It requires thoughtful consideration before taking action.
However, ensuring that all steps have been taken before going through such sensitive matters will help guarantee smooth sailing. Bankruptcy can become an unpleasant period filled with stress and anxiety while dealing with creditors over debts owed.
Taking the above steps will ensure the process becomes more manageable.