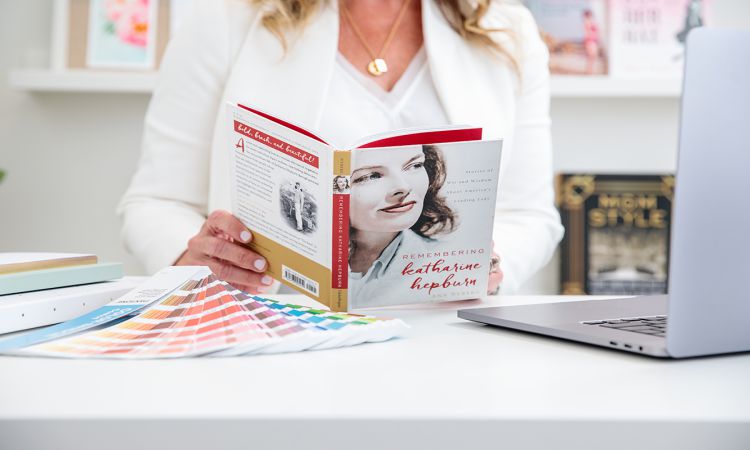 Are you someone who is looking to introduce colors to your book cover? Do you wonder why many people spend an exorbitant amount of time choosing the best colors for book covers? If so, then you have found yourself coming to the right article. Choosing the right colors for your book covers is a daunting task, and yet it is one of the most important decisions you will make when designing the cover for your book.
The colors you choose can have a great impact on how readers perceive your book and how successful it is. Color is a powerful tool that can attract or repel potential readers. In this article, we'll explore what to consider when selecting colors for your book covers and provide some tips for making sure you get the best results.
The Role of Color in Book Covers
When someone looks at a book cover, the first thing they see is color. It's important to remember that color is subjective and can evoke different emotions in people. Different colors can influence how a person feels about a particular object or product.
For example, bright colors can be associated with excitement and youthfulness, while muted colors are often seen as calming or sophisticated. Choosing the right colors for your book cover can help create an emotional connection with potential readers and make them more likely to pick up your book.
What Colors Communicate
You may or may not have noticed that Book covers come in a wide range of colors, from bright and vibrant to subtle and muted. Each color conveys something different to potential readers, making it essential for publishers and authors to pick the right colors for their book covers.
Bright colors can draw attention to a book and make it stand out on a bookshelf, while muted colors can give off a more sophisticated feel. Color can also convey certain emotions and feelings, like green often being used to denote growth or renewal while red often being used to denote energy or passion.
The Impact of Color on Book Sales
It is worth mentioning that Color has an immense impact on the sales of a book. According to studies, 85% of consumers report that color is the primary factor when it comes to purchasing decisions.
Not only does color attract customers, but it also impacts their perception of the quality of a product as well as their emotional response to it. So when it comes to books, the right colors can make all the difference when it comes to sales.
How Color is Used in Book Covers
It is worth noting that Publishers and authors around the world use color in various ways when designing book covers. As we have mentioned above, they may use colors to evoke certain emotions from readers or communicate certain themes within the story.
For example, if a fantasy novel had an orange-hued cover with a dragon on it, it would signify that there was an element of adventure within the story that young viewers may find fascinating to look at.
Similarly, if a romance novel had a pink-hued cover with two people embracing each other; it would signify that there was an element of love within the story. It must be mentioned that not all colors on book cover design portray one specific emotion, in reality, some opposite colors may be used together to give a pop of color as well to show a complicated story.
Understanding Color Schemes
Before you start selecting colors for your book cover, it's important to understand color schemes. A color scheme refers to the way different colors are combined in a design. A successful color scheme should create contrast and harmony at the same time.
Contrast helps draw attention to important elements of the design, while harmony creates a sense of balance and unity in the overall look of the cover. There are several types of color schemes to choose from, such as monochromatic, which means to use shades of one color, complementary which relates to colors that are opposite on the color wheel; split complementary, which is a combination of three colors; triadic, meaning three evenly spaced colors on the color wheel, and lastly analogous which means colors next to each other on the color wheel.
Tips for Selecting Colors for Book Covers:
Now that you have a brief understanding of color schemes let's take a look at some tips for choosing colors for different book covers:
1. Choose colors that reflect the genre:
Different genres tend to have different associations with certain colors. For example, bright blues might be used to reflect fantasy novels, while softer pinks might be used for romance books.
2. Consider what you want to convey with your cover:
Think about what message you want to convey through your cover design. Do you want it to stand out? Create an inviting atmosphere. You should select colors that will help communicate these messages effectively.
3. Use high-contrast combinations:
Using high-contrast combinations can help draw attention to key elements on your cover, such as titles or images. For example, using yellow against black or red against green will create more impact than if both elements were similar shades.
4. Pay attention to skin tones:
Skin tones appear differently depending on the background they're placed against, so it's important to pay attention when using them in designs. Make sure they don't blend in too much with other elements or make them too hard to distinguish from one another.
5. Don't use too many colors:
Using too many colors can make a design look busy and overwhelming so try to keep it simple by limiting yourself to two or three main colors with one or two accent colors if needed.
6. Test out different combinations:
Once you have narrowed down your choices, try testing out different combinations before settling on one final design by printing out mock-ups of the cover or creating digital versions of it in Photoshop or Illustrator. This will help ensure that you get the best result possible before committing to printing out hundreds of copies.
The takeaway
Choosing the right colors for your book covers is an important decision that can affect how successful your book is perceived by readers. Understanding color schemes and selecting colors that accurately represent your genre as well as conveying any messages or emotions through them, is essential for creating an effective book cover design that stands out from all others on store shelves! We hope this article has provided some helpful tips for selecting the best colors for book covers!