When it's the right time for a whole house remodel, no one can be more excited than the homeowners. And it makes sense, after all. You are about to start a major remodeling project that will drastically change the way your house looks, feels, and functions.
Unfortunately, during that period of time, there will also be a lot of stress, anxiety, and pressure on the homeowners.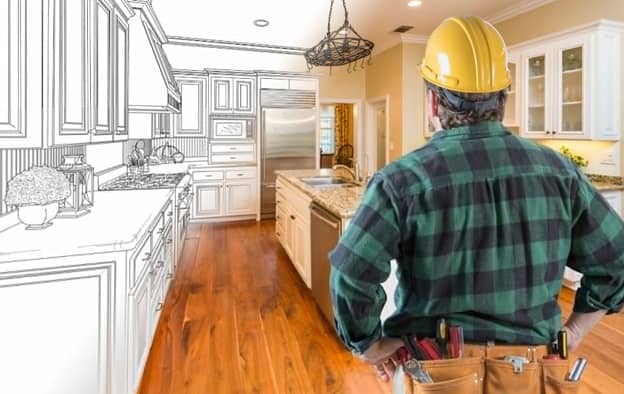 If you are preparing to embark on a remodeling project, these tips will help increase your chances of a successful outcome.
Setting a Realistic Budget for a Whole House Remodel
A whole home improvement project can be expensive, so setting a realistic budget is important. Start by itemizing the areas of the house that need attention first. Identify the costs of each project and then figure out how much you have to spend.
Consider both material and labor costs when creating the budget. A rule of thumb is to increase the initial estimated budget by at least 10-15% to account for unexpected costs that may arise.
Considering Functionality and Storage
Consider function and storage during the remodel. This means paying attention to the layout of the home. Keep in mind to make it more efficient and maximize storage space.
One way to do this is by incorporating cabinetry throughout the home. An island in the kitchen can add storage as well as function. With these considerations in mind, it can be an effective and efficient way to create a more functional and better-storage home.
Establishing Timeline and Cost Estimates
A home renovation project is complex enough that it requires careful planning and execution to minimize stress and increase the likelihood of meeting desired goals. A timeline for the remodel should be established to ensure proper coordination of activities. The timeline should begin with determining when the project should start and end and how much time is needed for each phase.
A plan should be developed outlining how the project is to be completed, including all materials and labor force.
Selecting Sustainable and Quality Materials
When selecting quality and sustainable materials, focus on long-term durability and sustainability. It may be tempting to cut corners in order to save costs, but the truth is that in the long run, quality materials are worth the investment.
Look into building materials that have been certified by the Green Building Council, as these products are specifically designed to be energy efficient and environmentally friendly.
Utilizing Professional Help to Ensure a Successful Remodel
A whole house remodel is a big job, and utilizing the help of professionals can ensure you get the best results. Hiring an experienced contractor can help you ensure that the project runs smoothly.
Some remodeling tasks should be up to standard, such as door and window installation. A professional can make sure that everything is up to code and meets safety standards. Above everything else, having professional help to guide you through the process will make your remodel a successful one.
Effectively Plan Your Whole House Remodel Today
Whole house remodels don't have to be overwhelming. By following the tips provided in this article, you can manage expectations, keep costs down and focus on the bigger picture. Get started on your remodel now!
In the meantime, feel free to browse the rest of our site for all of your other needs.