Are you interested in launching an eCommerce company? Entrepreneurs dream of making a fortune by marketing goods or services online. But it doesn't happen overnight.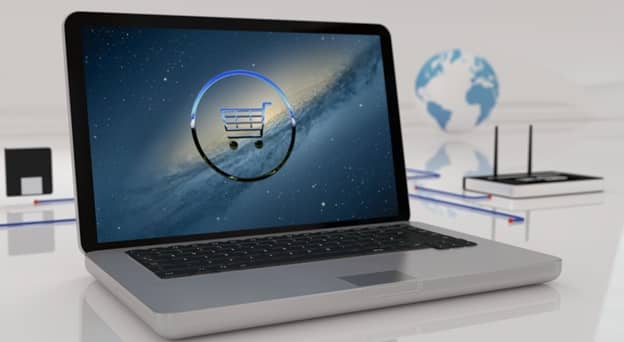 We've got everything you need to make that dream come true. We've created this guide focused on helping you create the perfect eCommerce business plan. Get inspired, take notes, and read on for five essential tips to consider.
Define Your Goals & Objectives
Your goals should lay out what you are wanting to achieve with your eCommerce venture. Whether it's to maximize revenue, expand audience reach, or find new opportunities for growth.
Your objectives are specific steps that you'll need to take in order to meet those goals. Examples of objectives could include:
Targets for sales
Specific channels to target
Marketing tactics
Website and e-commerce system improvements
Consider Technical Requirements & Resources
When writing an eCommerce business plan, considering technical requirements and resources is critical. Technical requirements pertain to the infrastructure needed for an eCommerce solution, such as:
Hardware
Software
Hosting
Databases
Security
Resources will need to include the following:
Web designers
Merchandisers
Money
Time
These must all be balanced to ensure that the necessary infrastructure and resources are in place to support the desired eCommerce services.
To ensure that the proper resources can be allocated, be sure to consider BigCommerce Services for a seamless, tailored, and captivating experience for your valued customers.
Analyze the Market
Starting an eCommerce business plan must begin with an analysis of the market. This analysis should include researching industry trends, target audience, and competitors.
Understanding the dynamics of the market and the competition will help to create a more effective marketing strategy. It will also help to identify areas of opportunity and potential threats. It will help plan for the resources needed to start and grow a successful eCommerce business.
Create a Financial Plan
To create a financial plan for an eCommerce business, you need to start by understanding the basics of business finance. You will need to calculate your startup costs, including the following:
Costs of setting up your website
The cost of marketing
Running and producing business expenses
You will also need to set budget goals for your business. This is done by creating a financial plan that outlines how much capital you will need to cover your costs and how much profit you expect to make.
Understand Regulations & Legalities
Researching regulations and legalities should also include research, potentially in other countries. It helps to ensure compliance with international laws.
When creating a business plan, be sure to include statements about adhering to relevant laws and regulations, as these are important considerations for potential investors. Involving a lawyer in the business planning process can be beneficial, as they can provide guidance in understanding local, state, and federal regulations.
Create Your ECommerce Business Plan Today
Creating an eCommerce business plan is invaluable in ensuring success. Utilize these essential tips to construct an effective business plan for your eCommerce venture and set yourself up for success.
Create your business plan today and start to transform your dreams into reality!
Did you find this article helpful? Visit more of our blogs!