Are you embraced with your growing coin collection? Have you been wondering what the best way is to display your collection in an organized and classy fashion? Have no fear!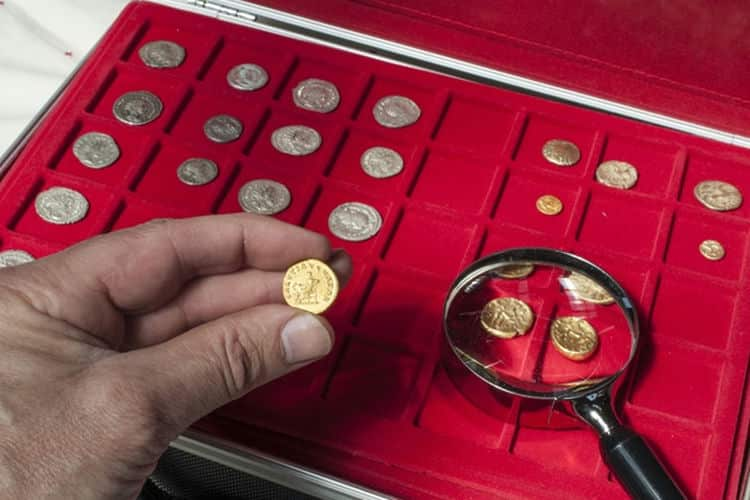 With these coin collection display ideas, you will be able to have an impressive collection without it looking like clutter. Keep reading to learn more!
Hang the Coins on a Wall
Hanging the coins on a wall can be a great way to display a unique coin collection. It is a fun way to create a stunning display of your coins that can be enjoyed for years to come.
You can use a variety of methods to hang your coins, which include string and a pegboard-hanging the coins on a wall for an unforgettable display of your unique and treasured coin collection.
Use a Digital Picture Frame
A digital picture frame is an innovative way to display unique coin collections. It is the ideal choice for convenience, versatility, and customization.
You can upload photos of your coins into a digital frame and personalize each one with a variety of layouts and sizes, allowing the display to be tweaked to the perfect look for any coin collection.
You can also choose from a variety of different frames that blend in perfectly with the room's décor. Plus, the frame can be programmed to rotate through each image, giving your collection a sense of motion and interest.
Use of Shadow Boxes
Instead of just placing coins in a boring old coin case, a shadow box gives them a more inviting home and a way to present them in an interesting fashion.
Using it also gives the collector an opportunity to place different coins in the box in a pleasing way. They can group coins by type or by theme.
Use Glass Domes
Glass domes are the perfect choice for coin display. These domes effectively keep out dust or debris from the coins while still showing them off.
Lighting underneath the dome has the ability to give a unique element to any coin collection. The lighting can be set to sparkle and glow, giving the dome an elegant, eye-catching display.
This added detail doesn't have to be the traditional spotlight but can be colored lighting or even a slow-changing rainbow of colors that transverse beneath the coin.
If you plan to buy gold, these are great for it because they have specific sentimental significance while also offering a secure and appealing home.
Use of Books or Album 
Books and albums can be purchased with special coin pages to easily insert coins. Along with pages for coins, they can also have pockets for notes, certificates, or other items that can accompany coins.
By combining multiple books or albums, it's easy to create a large collection display. For an even more customized display, many of them come with a choice of pages for different-sized coins.
Utilize These Unique Coin Collection Display Ideas Today
These unique coin collection display ideas can help take your collection to the next level. Use them today to give your coins the justice they deserve. Make them stand out and give any room a touch of personalized décor!
Don't hesitate. Start your unique collection journey today.
Did you find this article helpful? Check out the rest of our blogs!