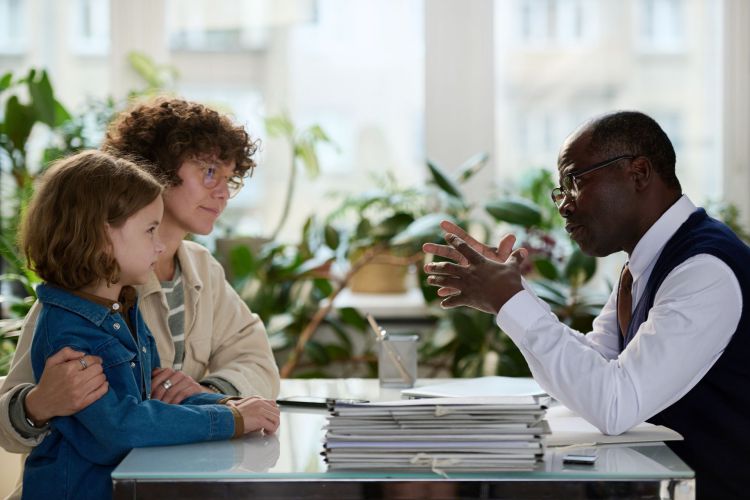 As a parent or guardian, you might face legal dilemmas concerning a child's well-being. It is at such moments that the critical role of a children's lawyer becomes fully apparent.  
These professionals specialize in representing the best interests of children in varying legal scenarios. Grasping their role is crucial, especially in complex legal situations. 
This article will dive into a few such scenarios to lay out just how important these legal professionals are in your child's life.   
1. Custody And Visitation Disputes
Picture a situation where two parents, both deeply attached to their child, are parting ways. Each parent believes they can provide the best environment for the child, leading to intense disagreements. In such situations, a children's lawyer becomes an essential mediator.  
They step in to represent the child's best interests, ensuring that decisions are made with the child's welfare at the forefront. With their objective viewpoint, they provide courts with insights that can lead to more informed, child-centric decisions.  
If you're in the midst of such a dispute and need guidance, you can learn more about how a children's lawyer can assist. 
2. Child Abuse Or Neglect Cases
Imagine a diligent teacher who, over time, observes a student displaying signs of physical harm. The recurring nature of these injuries raises suspicions of abuse or neglect at home.  
The teacher, concerned for the student's well-being, reports the observations to the school's administration and child protective services. In such distressing circumstances, a children's lawyer steps in as the child's advocate, ensuring their safety and well-being. 
Collaborating with child protection agencies, they work tirelessly to ensure the child is removed from potentially harmful situations and placed in a secure environment.  
3. Adoption Proceedings
Envision a couple eager to adopt, but they find themselves entangled in a web of paperwork, or perhaps they face challenges from the birth parents.  
In such delicate situations, a children's lawyer acts as a guiding light for prospective parents, helping them make sense of adoption laws. Their expertise ensures that the adoption process is not only legally sound but also centers on the child's best interest.  
This can help make the transition as smooth as possible for all parties involved. 
4. Guardianship Issues
Life is unpredictable, and sometimes unforeseen circumstances can prevent parents from caring for their children. 
Visualize a young girl whose parents have been incapacitated due to a tragic accident. An aunt or a grandparent is willing to step in and provide the care she needs. In these sensitive situations, a children's lawyer becomes the bridge between the child's needs and the legal system.  
They meticulously evaluate the proposed guardianship arrangement, ensuring it aligns with the child's well-being and long-term interests. Leveraging their expertise, they facilitate smoother transitions for the child, ensuring minimal disruption in their life. 
5. Emancipation Or Age Of Majority Issues
Picture a 16-year-old boy, mature beyond his years, feeling stifled in his current living situation. He believes he'd thrive better living independently and seeks legal emancipation. 
In such unique cases, a children's lawyer becomes an invaluable guide. After ensuring that the teenager's reasons for seeking emancipation are valid, they help him through the process of seeking legal independence.  
They also ensure that the teenager's rights are not compromised along the way. 
6. Special Education And School-Related Issues
Envision a young boy with dyslexia, struggling to keep up in a regular classroom setting due to a lack of specialized teaching methods. His parents, seeing his potential, seek necessary changes to his educational environment. 
In these educational dilemmas, a children's lawyer champions the child's right to an appropriate education. Collaborating with educational institutions, they work to ensure that schools provide the necessary support, be it specialized teaching methods or additional resources. 
7. Medical Decision-Making Disputes
Imagine a situation where a child requires a significant medical procedure, but the parents, due to religious beliefs or personal reasons, are against it. The medical community believes the procedure is in the child's best interest, but the parents are steadfast in their refusal. 
In these medically sensitive situations, a children's lawyer steps in to ensure that the child's health and well-being are at the forefront of decision-making. They work closely with medical professionals to understand the implications and necessities of the procedure. 
Their involvement ensures that the child's rights to health and life remain a priority, even when parental beliefs conflict with medical advice. 
In Closing 
Every child deserves to have their rights and best interests safeguarded. Whether it's a custody battle, adoption proceedings, or educational rights, a children's lawyer is an indispensable ally. Their expertise not only champions the well-being of children but also offers invaluable peace of mind to caregivers and parents.  
Don't wait for legal challenges to arise. Act now. Reach out to a family law attorney and ensure your child's rights are always protected. Your child's future deserves nothing less.