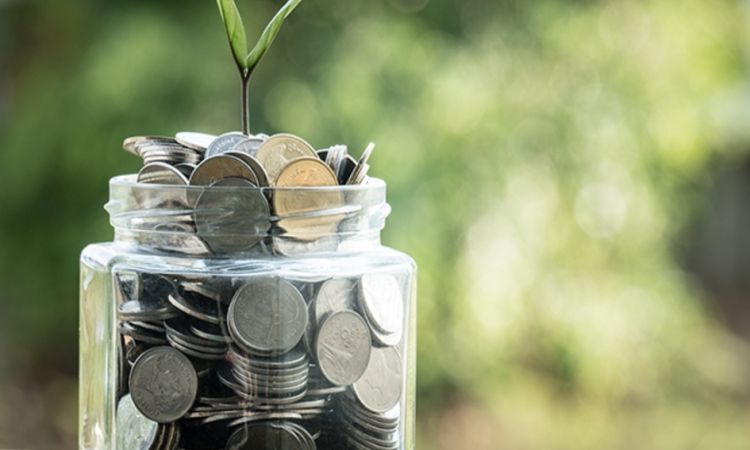 If you are 40 years old or older, it may feel like you have lost some time making bad investment decisions as a younger person. However, it is never too late to change your wealth trajectory.
If you want to learn about some smart money moves you can make to build wealth, you are in the right place. Please read on so you can learn how to build wealth in your 40s.
Assess Your Financial Goals
When you're in your 40s and beyond, it's important to dig deep into your financial goals. First, go over your long-term goals and make any necessary changes. Think about when you want to retire, what kind of lifestyle you want in retirement, and if you have any big expenses coming up, like your children's schooling or your own health care.
Once these goals are clear, break them into smaller steps that can be done. This could mean setting yearly savings goals or keeping track of how much debt is being paid off. This careful planning gives you a road map for your financial journey and ensures that your efforts align with what you want to achieve.
Maximize Retirement Contributions
As you get older, it becomes more and more important to make the most of your retirement payments. Use tax-advantaged accounts like 401(k)s and IRAs to your advantage by contributing as much as you can each year. Catch-up payments let people over 50 save even more for retirement.
Remember that if your workplace offers matching contributions, they can greatly help your retirement savings. By consistently putting money into your retirement account, you're not only protecting your future but also taking advantage of the power of compounding, which is when your investments earn more money on top of what you've already made. This method will help you plan for a comfortable and financially safe retirement.
Diversify Your Investments
Diversification is a key part of smart spending, and it becomes even more important when you're in your 40s and older and have more to lose. Review your investment account to ensure it has a good mix of stocks, bonds, and real estate, and explore alternative financial strategies like the infinite banking concept.
Diversification can help lower the overall risk of your portfolio because different asset classes tend to perform differently in different economic situations. Spreading out your finances makes you less likely to lose much money in one place. Balance your portfolio regularly to keep your desired asset mix and ensure it stays in line with your risk tolerance and long-term goals.
Consider Tax-Efficient Strategies
How you spend can greatly affect how much money you have in the long run. One smart thing to do is to look into tax-advantaged accounts like Roth IRAs or Health Savings Accounts (HSAs). Roth IRAs are great for tax diversification because you can take money out of them tax-free when you retire.
Also, think about tax-efficient ways to spend, like keeping investments for a long time to take advantage of lower capital gains tax rates or using tax losses to offset gains. By lowering your tax bill, you can keep more of the money you make from investments and grow your wealth faster.
Build Multiple Income Streams
Having more than one source of income can give you more financial security and growth possibilities. Consider making extra money, such as a side business, investing in rental homes, or doing freelance work.
If you lose your job or the economy goes down, these extra ways to make money can help you stay afloat. As you get richer, you might want to create passive income sources, such as investment dividends or intellectual property fees. Having multiple sources of income can make you more financially stable and help you reach your goals of wealth-building more quickly.
Review Insurance Coverage
Insurance is a very important way to protect your financial health. Review your insurance coverage often to make sure it still fits your wants and situation. For example, you need life insurance if you have people who count on your income.
Disability insurance can help you stay financially stable if you get sick or hurt and can't work. Health insurance is necessary if you want to pay for medical care as you age.
Also, you need property insurance to protect your home and other valuables from fires and natural disasters that you can't plan for. Having enough insurance coverage protects your wealth and gives you peace of mind. It also makes sure that unplanned financial losses don't ruin your plans for the future.
Estate Planning
Estate planning isn't just for people with a lot of money; it's a key part of handling your money once you hit your 40s and beyond. Start by making or changing your will to ensure your assets are given to the people you want them to go to. Set up beneficiaries for your retirement accounts and life insurance plans to make it easier for your assets to go to the people you want.
Consider setting up trusts to take care of your assets for specific reasons, like raising your young children or lowering your estate taxes. Estate planning also includes choosing an executor to handle your business and making choices about end-of-life care through documents like a living will and a healthcare proxy.
Monitor and Adjust
Managing money is a continuous process. Track your progress toward your financial goals often, and be ready to change your plans if necessary. Life events, the economy, and your situation can all change, causing you to have to make changes to your financial plan.
Keep an eye on your investments and be ready to adjust your portfolio when needed to keep the mix of assets you want. Check your budget often to ensure you're living within your spending limits and progressing toward your savings or debt-reduction goals.
Learn How to Build Wealth in Your 40s Today
So, how to build wealth in your 40s? Strategies like saving early, budgeting, tracking spending, reducing debt, investing, and diversifying assets are important for any wealth-building journey.
Begin and make the right financial decisions to enjoy a healthier financial future. Make that move today and start creating yourself the perfect financial portfolio.
Did you find the information in this article helpful? If so, be sure to check out our blog for more valuable resources.