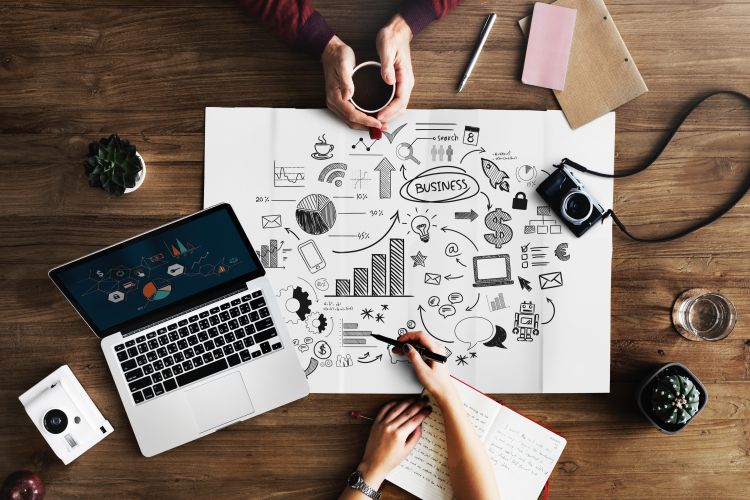 In the fast-paced world of business, continuous learning is key to successful business growth. As an entrepreneur or business professional, it's crucial to stay ahead of the curve by constantly expanding your knowledge. By doing so, you can gain valuable insights, develop new skills, and ultimately drive the growth of your business. 
In this blog post, we will explore six insightful ways to expand your business knowledge and take your entrepreneurial journey to new heights.
1. Read Business Books
There is a wealth of knowledge waiting to be discovered within the pages of business books. Whether it's timeless classics or the latest releases, reading books on business and entrepreneurship can provide valuable insights into various aspects of running a successful venture. Take the time to explore different topics, from leadership and marketing to finance and strategy, and let the wisdom of experienced authors inspire and guide you along your journey.
2. Attend Webinars and Conferences
In the digital age, webinars and conferences have become increasingly accessible and convenient. These virtual events present a fantastic opportunity to learn from industry experts, gain insights into current trends, and expand your professional network. From the comfort of your own workspace, you can tune in to thought-provoking presentations, engage in lively discussions, and connect with like-minded individuals, all while expanding your business knowledge. 
3. Network with Industry Professionals
Building connections with industry professionals is invaluable for personal and professional growth. Seek out networking opportunities, both online and offline, to surround yourself with individuals who are experienced and knowledgeable in your field. Engage in meaningful conversations, share ideas, and learn from the experiences of others. Networking can provide valuable insights, open doors to new collaborations, and spark innovative ideas that can propel your business forward.
4. Subscribe to Business Newsletters
To stay updated with the latest industry trends, news, and insights, subscribing to business newsletters is a must. These curated sources of information provide a convenient way to receive regular updates directly in your inbox. Stay informed about emerging technologies, market shifts, and expert analyses. By staying on top of industry developments, you can make informed decisions and adapt your strategies accordingly. Many industry leaders have created free newsletters that they happily share within their communities.
5. Enroll in Business Courses
Formal education and skill development are essential for expanding your business knowledge. Consider enrolling in business courses offered by reputable institutions or online learning platforms. These courses cover a wide range of topics, from finance and marketing to leadership and entrepreneurship. Through structured learning and knowing more about the types of business degrees available, you can acquire new skills, gain a deeper understanding of core business principles, and enhance your problem-solving capabilities.
6. Learning from Competitors
Your competitors can be a valuable source of inspiration and learning. By following thought leaders, industry influencers, and experts in your field on platforms like LinkedIn, Twitter, and Instagram, you can gain valuable insights, learn about emerging trends, and stay connected with the pulse of the industry. You can also analyze successful competitors in your industry and learn from their strategies by doing a little online research. Look for innovative approaches, effective marketing campaigns, and customer engagement tactics, and find creative ways to replicate these in your business. 
Expanding your business knowledge is a journey that never truly ends. By implementing the strategies listed here, you can continuously learn, grow, and adapt to the ever-evolving world of business. Embrace the power of reading business books, attending webinars, networking with industry professionals, and enrolling in courses. Stay informed, observe market trends, learn from competitors, and seek mentorship. Remember, the pursuit of knowledge is a key driver of success, and by investing in your own growth, you're investing in the future of your business.