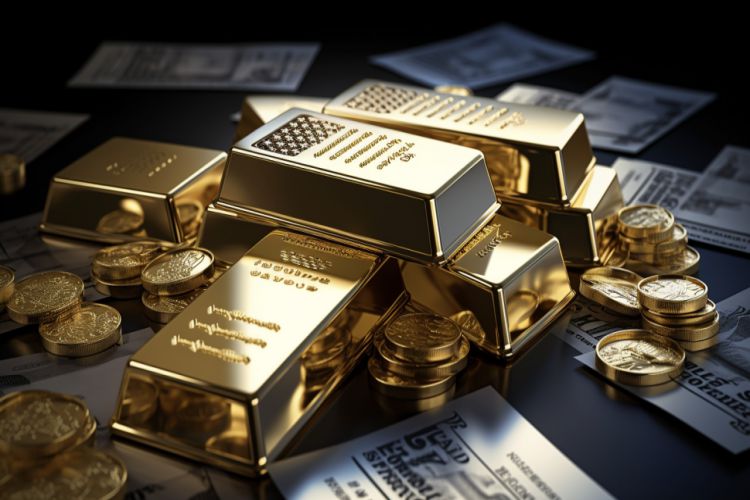 In today's financial landscape, diversifying your investment portfolio is more crucial than ever to navigate economic uncertainties effectively. While traditional investments have their place, integrating precious metals into your portfolio can offer a vital hedge against market volatility and inflation. So, read on and discover six compelling reasons why including precious metals, such as gold bullion, should be a fundamental part of your investment strategy.
1. Wealth Preservation: The Enduring Value of Precious Metals
Throughout human history, various precious metals like gold and silver have been highly regarded for their intrinsic value. Unlike fiat currencies, which can lose value due to inflation or economic instability, they have consistently maintained their worth. Gold, in particular, has demonstrated its ability to preserve wealth over time. So, through the inclusion of precious metals in your investment portfolio, you can safeguard your wealth against the erosive impact of inflation and economic downturns
2. Diversification: Mitigating Portfolio Risk
Diversification is a cornerstone of prudent investment planning. By allocating your investments across various asset classes, including precious metals, you can mitigate overall portfolio risk. Precious metals often exhibit independence from traditional financial markets. Therefore, when conventional assets experience turbulence, they can offer stability and serve as a secure refuge for your investments.
3. Safe-Haven Status: Security in Times of Crisis
Precious metals have earned their status as safe-haven assets, especially during periods of crisis. In times of geopolitical tensions, market volatility, or economic uncertainty, investors turn to them for stability. Gold, in particular, has a historical track record of thriving during tumultuous times, making it a reliable asset to navigate through economic storms.
4. Portfolio Insurance: Balancing Risk and Reward
Incorporating precious metals into your investment portfolio serves as a form of insurance against unforeseen economic events. While they may not consistently deliver the highest returns, they play a critical role in maintaining portfolio stability. When other investments falter, the value of precious metals typically rises, helping to offset losses and safeguard your overall wealth.
5. Tangible Asset Ownership: Holding Your Wealth
One of the distinctive advantages of investing in precious metals, including gold bullion, is their tangibility. Unlike digital investments like stocks or bonds, you can physically possess and store precious metals. This tangible aspect offers a sense of security and ownership that digital assets cannot replicate. Owning physical gold or silver establishes a direct connection to your wealth, making it a valuable addition to your investment portfolio.
6. Liquidity and Market Accessibility: Easily Tradable Assets
Precious metals, especially gold and silver, are highly liquid assets, meaning they can be easily bought or sold in various markets worldwide. Their widespread market accessibility allows investors to convert their precious metal holdings into cash swiftly when needed, making them a practical addition to your investment portfolio.
Conclusion
In an era marked by financial uncertainties, precious metals present a tried-and-true method to diversify your investment portfolio. Their intrinsic value, role as safe-haven assets, and capacity to preserve wealth make them a compelling choice for investors seeking stability and long-term growth. So, whether your goal is to shield against inflation, minimize portfolio risk, or safeguard your wealth during crisis periods, integrating precious metals such as gold bullion can help you realize your investment objectives. As you craft and refine your investment strategy, remember not to underestimate the enduring allure of precious metals as a valuable and time-honoured element of your portfolio.