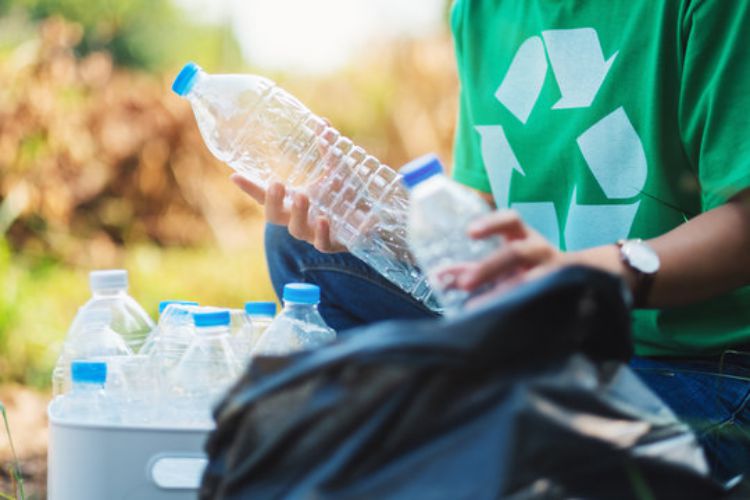 Plastic Recycling is a crucial practice that offers numerous environmental and economic benefits. Learning the significance of using plastic recycling daily can uplift positive change.  This article illuminates six compelling reasons why considering plastic recycling is not just a responsible choice but a powerful contribution to the planet's well-being. 
1. Conserve Natural Resources
The production of plastic involves extracting and processing fossil fuels, contributing to environmental degradation. By recycling plastic, you diminish the demand for these raw materials. This conservation effort even extends beyond the obvious environmental benefits and helps preserve non-renewable resources for future generations. 
2. Protect Ecosystems and Wildlife
Plastic pollution is a notable threat to ecosystems and wildlife. Discarded plastic items often find their way into oceans and other natural habitats, causing harm to marine life and terrestrial animals. By choosing plastic recycling, you actively participate in reducing plastic waste, safeguarding ecosystems, and protecting wildlife. 
3. Reduce Demand for Raw Materials
Traditional plastic production relies heavily on extracting and processing finite resources like crude oil. However, recycling circumvents the need for fresh raw materials by reusing existing plastic, lessening the environmental impact of extraction and processing. 
This reduction in demand not only conserves natural resources. It also mitigates the environmental footprint linked to the extraction and transportation of these materials. 
4. Save Energy
Producing virgin plastic demands substantial energy, primarily from fossil fuels. By opting for recycled plastic, you reduce the energy required for manufacturing. This conservation effort contributes to reducing greenhouse gas emissions, fostering a more sustainable and eco-friendly approach to material production.
5. Cut Climate-Changing Carbon Emissions
Manufacturing plastic from raw materials generates significant amounts of greenhouse gases, contributing to global warming. Recycled plastic, on the other hand, requires less energy during production, resulting in lower carbon emissions. 
By embracing plastic recycling, you significantly mitigate climate change, aligning your choices with a more eco-conscious and responsible lifestyle. It's a simple yet impactful way for individuals and communities to foster a healthier planet.
6. Cheaper than Waste Collection
Recycling plastic is often more economical than traditional waste collection and disposal methods. When recycled plastics are changed into reusable materials, it eases the burden on landfills and waste management systems. This streamlined process can be more affordable than the expenses associated with transporting, processing, and disposing of non-recycled plastic waste. 
7. Tackles Youth Unemployment
The recycling industry provides diverse employment opportunities for young individuals seeking meaningful work. From collection and sorting to processing and management, various stages of the recycling process require a skilled workforce.
Engaging in plastic recycling initiatives creates jobs often accessible to young people, empowering them with valuable skills and contributing to economic growth. These employment opportunities extend beyond traditional roles and include research, technology, and innovation positions within the recycling sector.
Save the Planet, Consider Plastic Recycling Today
Embracing plastic recycling is a collective effort that not only safeguards the environment, conserves resources, and reduces energy consumption. It also contributes to job creation, especially for the youth. As you navigate the complexities of a changing world, each decision you make has the potential to shape a brighter, more sustainable future.