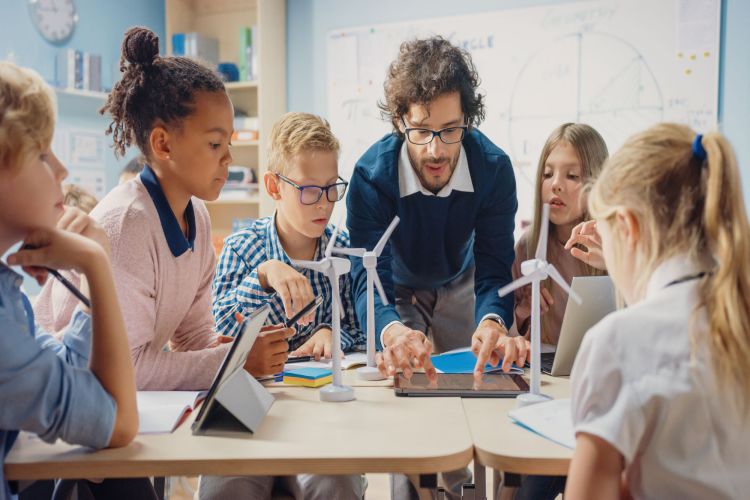 Today, technology makes information more accessible. But did you realize there are still places where literacy is a problem? People from poor and remote areas need more access to educational resources. 
Meanwhile, with the increase of modern communication tools, spreading false information is one click away. Equipping individuals with the necessary skills can help them distinguish fact from fiction and make informed decisions. Learning can bring people closer to the truth. 
You can understand complex information better and communicate more effectively through learning. Literacy programs can promote critical thinking and empower individuals to participate actively in their communities. This is why more and more companies, like The Smith Family, support projects promoting social responsibility.
Here are some ways you can help to improve literacy in your community:
1. Identify Gaps
Inquire from local government agencies, nonprofit organizations, or libraries for ongoing literacy programs in your community. Making a list of them will help you identify what's lacking or missing. You can also avoid filling the same gaps by knowing all the available options in your community. 
If your community requires basic literacy programs, you can develop one. Focus on a specific audience or program to maximize your efforts. You can write down all the possible resources you need. Identifying the possibilities to improve literacy in your community is best when looking for ways to help.
2. Engage With Community Members
Start engaging with your community by talking to neighbors, shop owners, educators, vendors, or even cab drivers. You can ask about their thoughts and ideas regarding the need for literacy programs. Getting various insights can help you discover what they need to enhance their knowledge. 
Here are some ways to engage with community members:
Arrange a discussion or a forum to share your plan. 

Create a list of suggestions to make learning more fun and engaging. 

Schedule learning sessions for those needing extra help with comprehension. 

Host book clubs where they can discuss their favorite titles and what they've learned. 
Being transparent with your objectives can help gain the trust and confidence of the community members. Working together is essential to determine the best solutions for your community.
3. Use Books To Capture Interest
You can start a book donation drive by asking people for educational resources they no longer use. Specifying the kinds of books required can ensure the helpfulness of the materials. Instead of asking for book donations, you can also encourage swapping. You can ask community members about subjects they prefer to read and use the information to solicit relevant materials. 
Swapping or exchanging resources can promote literacy and camaraderie in the community. Putting money aside, can you imagine a world where people freely trade books and ideas? Who says fairytales only exist within pages of books? For most bookworms, it would be like a dream come true. 
Exchanging and donating books are excellent ways to breathe new life into books and other reading materials that could otherwise collect dust.
4. Conduct Learning Sessions
Conducting reading or learning sessions helps community members increase their knowledge.  You can organize a reading session for people interested in science fiction, classics, suspense, history, or children's literature. The key is to spark interest in learning new things.
Below are some ideas for your learning sessions:
Help your community appreciate literature by bringing more animation through emotive reading. 

Make your reading sessions more relatable by inviting community members to share their favorite books or learning experiences.

Create games to encourage participation.
Try to make these sessions as enjoyable and meaningful as possible. This way, their desire to learn will always linger like a happy memory. 
5. Use Technology
Expand your literacy drive beyond the use of paper and pencils. Spruce up your efforts to get more people to read using technology. You can search for apps that make reading and learning more interactive. Omoguru, for instance, can help dyslexic people read more effectively. 
Here are some tips to guide you when making efforts on social media to promote reading and literacy:
Recommend audiobooks as an alternative option.

Find some good educational games to suggest. 

Share reading challenges to encourage people to read more. 

When suggesting books, tell your audience why they should read them. 

Use social media platforms to spread awareness. 
Help more people understand how significant learning is by showing them how it can change their lives.
6. Create A Plan
Creating a plan enables you to organize your ideas, saving you time and resources. You can also divide your plan into smaller, more manageable tasks. It can help you set attainable goals for each step. Having a clear vision of what you want to accomplish is vital.
A comprehensive literacy plan may include the following information:
Objectives

Strategies for creating partnerships with schools and other organizations 

Events to bring awareness 

Resources required

Communication and learning avenues

Learning methods

Goals

Programs that

promote literacy

skills
Your plan can guide you in providing solutions. You can navigate the process with more courage and fewer worries, giving you a roadmap to success. 
Conclusion
Improving a community's literacy may seem ambitious and daunting. But working with your community for a good cause will always bring people together. No matter how challenging the tasks are, you can always count on them for support. 
You can measure the success of your plan by how much progress they make. Also, you can gauge it by how they tell people how it positively changed their lives. Outcomes and results are what matter most in measuring success. Making a difference in people's lives is priceless and will always be worth more than any number.