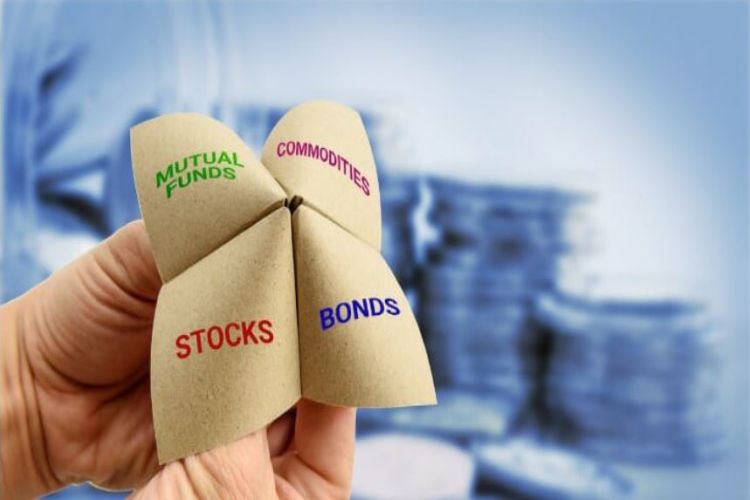 When it comes to investing, diversification is key. By spreading your investments across different asset classes, you can reduce your overall risk and maximize your returns. But with so many investment options available, it can take time to figure out where to start. This article will explore some of the best investments to diversify your portfolio and help you achieve your financial goals.
Stocks
One of the most popular investment options is stocks. By investing in stocks, you become a part owner of the company and can benefit from its growth and success. Stocks can be volatile, but they have historically provided some of the highest returns of any asset class over the long term.
When investing in stocks, it's essential to consider factors like the company's financial health, growth prospects, and industry trends. You can invest in individual stocks, or you can invest in a diversified portfolio of stocks through mutual funds or exchange-traded funds (ETFs). Certain employers will offer stock options to employees, and today there are many mobile apps that allow for easy and convenient stock trading. 
Bonds
Bonds are another common investment option. When you buy a bond, you're essentially loaning money to the issuer (such as a government or corporation) in exchange for regular interest payments and the return on your principal investment at maturity.
Bonds are generally less risky than stocks but offer lower potential returns. You can invest in individual bonds, or you can invest in a diversified portfolio of bonds through mutual funds or ETFs.
Real Estate
Real estate is a great way to diversify your portfolio and earn passive income. You can invest in real estate directly by buying a rental property or investing in real estate investment trusts (REITs).
REITs own and manage income-producing real estates, such as apartment buildings, office buildings, and shopping centers. By investing in REITs, you can potentially benefit from rental income and capital appreciation without the hassle of being a landlord.
Cash and Cash Equivalents
While cash and cash equivalents (such as savings accounts and money market funds) may not offer high returns, they can provide stability and liquidity to your portfolio. Cash on hand also allows you the flexibility to take advantage of investment opportunities as they arise.
When diversifying your portfolio, it's essential to consider your investment goals, risk tolerance, and time horizon. Consider consulting with a financial advisor to help you create a customized investment plan.
Precious Metals
Gold and silver coins are other alternative investment options that some investors may consider. While they can offer a hedge against inflation and political instability, they also come with risks like storage and liquidity issues. If you're considering investing in a Gold IRA or precious metals IRA, working with a reliable custodian like Advantage Gold is critical. Your IRA custodian will advise you in selecting the best precious metals to invest in, and they will secure your investments on your behalf with easy access whenever you need it. You can learn more about investing in gold and silver by visiting Advantage Gold and talking with their finance experts. 
Alternative Investments
Alternative investments don't fit into traditional asset classes like stocks, bonds, and real estate. Some popular alternative investments include:
Commodities
Commodities like gold, silver, and oil can diversify your portfolio and potentially hedge against inflation. You can invest in commodities directly, or you can invest in commodity ETFs or mutual funds.
Private Equity
Private equity involves investing in privately held companies that are not publicly traded. Private equity investments can offer high returns but are generally considered higher risk than public investments.
Hedge Funds
Hedge funds are investment vehicles that pool money from multiple investors and use complex investment strategies to generate high returns. Hedge funds can be high-risk and are generally only available to accredited investors.
Diversification is key when it comes to investing. By spreading your investments across different asset classes, you can reduce your risk and maximize your returns. Doing your research, considering your investment goals, and consulting with a financial advisor before making any investment decisions is essential. Remember, there is no one-size-fits-all approach to investing, so creating a customized investment plan that works for you is crucial. By diversifying your portfolio and staying disciplined in your investment strategy, you can potentially achieve your financial goals and build long-term wealth.