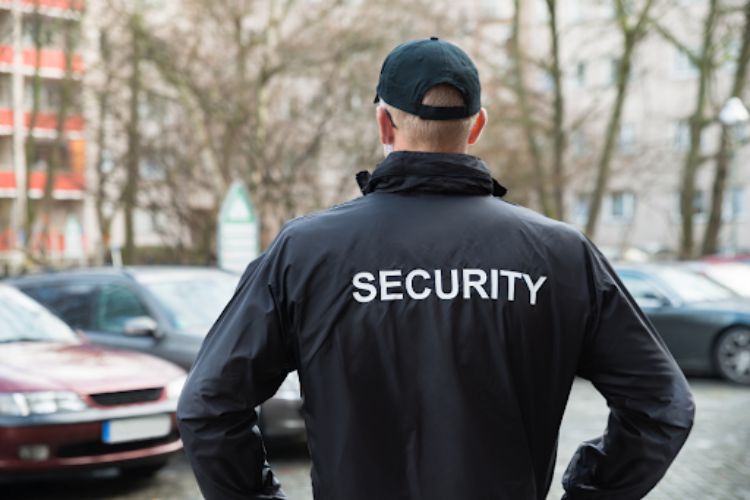 Have you considered the benefits of having a local security company for your event? Be it a large festival or a private party, security is vital. The more people there are, the more important it is to have hired professionals to ensure everything goes as smoothly as possible.
Of course, knowing whether to have a contracted security company or a privately hired one can be difficult. This article will compare the advantages and disadvantages, helping you decide.
Keep reading to find out more.
Familiarity With the Area
Local security companies know a lot about the area where your event will be held. This gives them a big edge over national companies. They know much about the area, including possible security risks and weak spots. Because they know the venue and the area around it well, they can look at the venue and its surroundings with a sharp eye and find places that might need more security.
Local security companies can use their knowledge to make a comprehensive security plan for your event, whether a big concert hall or a small community event. They know how the area works, how traffic flows, and what problems could come up with crowd control. This lets them devise good plans to make sure everyone is safe and secure.
Quick Response Time
When there is an emergency or security issue at an event, a local security company can get there faster because they are nearby. Every second counts in dangerous situations, and having security staff close can make a big difference.
Local security companies can quickly send their trained staff to the event site. This reduces reaction times and ensures security problems are solved quickly and effectively.
Since they know the roads and traffic patterns in the area, they can move quickly through it and get to the place on time. This quick action not only helps keep people at the event safe and healthy but it also helps reduce risks and stop security breaches before they get worse.
Personalized Service
One of the best reasons to hire a security company in your area for your event is that they can give you personalized service. Local security companies often put a lot of effort into getting to know their clients well and meeting their needs.
They take the time to work closely with event organizers and do full assessments and consultations to learn everything they need to know about the event's goals, possible risks, and security needs. With this personalized approach, they can ensure that their security services are right for the event's size, type, and overall feel.
If you're looking for security services with this level of personal care, check out this armed security company. They have a history of working closely with event managers to ensure everything is safe and secure. Their armed security options can be tailored to meet your needs.
Local Connections and Relationships
Local security companies have made connections with police, first responders, and other important people in the neighborhood. These links help a lot with planning and making sure that people can talk to each other well at an event.
Local security companies can work with local leaders without any problems in an emergency or security situation. This lets people move quickly and makes sure that everyone works together to find a solution. Because they know how the local cops work, what their standards are, and who works there, they can organize resources and help faster, which makes the overall security response better.
Local security companies can also use their ties to get extra resources like medical help or specialized security tools if they are needed. This web of connections not only makes the security system stronger but also makes sure that everyone at the event stays safe and healthy.
Cost-Effectiveness
Compared to bigger national firms, hiring security for your event can often be cheaper. Local security companies usually have cheaper extra costs because they work in the same area and don't have to spend as much on travel and lodging as out-of-town security companies. This cost-saving benefit can be passed on to event managers, giving them more price choices that work with the budget for the event.
Local security companies also tend to offer personalized service packages, so event planners can choose the security measures that are most important for their event and avoid spending money on things that aren't necessary. Their understanding of and experience of the area can also help with security planning and resource sharing. This makes security activities more effective without increasing costs.
Cultural Understanding
Local security companies know a lot about the area's culture, habits, and community factors, which can be a huge benefit when they are hired to provide security for an event. They know about the social rules, sensitivity issues, and cultural problems that could come up during the event. This cultural knowledge helps them handle security situations with more care and awareness, which makes it less likely that there will be mistakes or fights.
They can change their security plans to fit national norms, ensuring everyone at the event has a peaceful and respectful time. Local security staff may also be able to speak different languages or know about certain cultural practices that can help them communicate better with people from different backgrounds.
Support for the Local Economy
When you hire security services for your event, you help the local economy grow and thrive. When you choose a local service, you invest in the community by keeping jobs and money in the area. Local security companies hire local people who spend their money on goods and services in the area, which helps the local economy.
By buying from local companies, you help people feel like they are part of the community and strengthen the area's economy. This can positively affect the economy, causing a circle of growth and stability. 
Elevate Event Security With a Local Security Company
Overall, hiring a local security company for your event offers many advantages. Not only do they have the expertise and experience, but the advantage that they are reliant on the reputation of their local community creates a vested interest in service quality.
If you want to host a secure and successful event, why not choose event security? Contact a professional today to learn more!
Was this article helpful to you? If so, make sure to check out our blog for more useful information and resources.