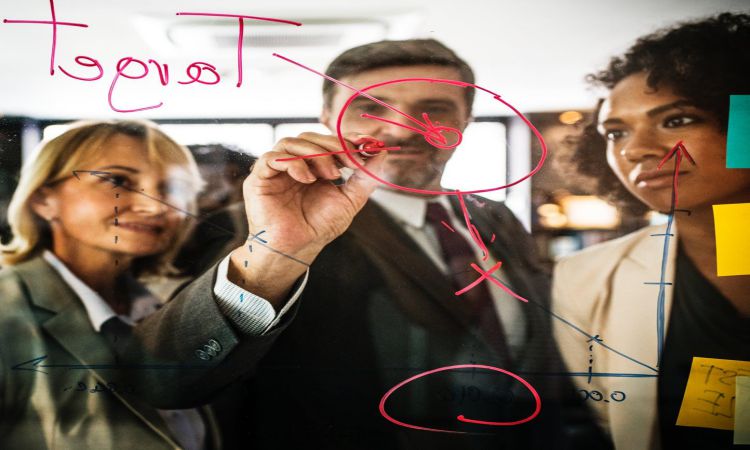 Almost 80% of business startups fail before the end of their first year. This number increases when you're a company that caters to other businesses.
It's not easy to find the right market. If you don't have a web presence, you won't be able to get your feet off the ground because nobody knows you exist.
The best way to increase your brand image and get your name out there is by avoiding certain mistakes in B2B marketing. Try to avoid heavy uses of jargon and do your best to gain an understanding of your target market.
Don't focus too much on the numbers and make sure you're using a responsive web design.
These are only a few things that you should keep in mind. Check out this B2B marketing strategy guide to learn more.
1. Don't Use a Lot of Jargon
It can be tempting to include a lot of jargon in your B2B marketing strategy. After all, how else can you prove that you're an expert in your field?
While jargon will show that you know your stuff, it could leave your target audience feeling confused and overwhelmed.
You may know the ins and outs of your field, but your target doesn't. Try to keep things at their educational level.
2. Study Your Target Audience
Speaking of your target audience, it's difficult to cater to their needs if you don't know who they are. That's why you've got to take the time to study them.
Ask yourself what your target audience needs, and take a moment to think about how your products and services can meet those needs. If you're having difficulty finding the answer to these questions, using B2B prospecting tools will help you gather warm leads.
3. Don't Focus Too Much on Your Company
Once you find your target audience, you'll want to tell them all about your company and its services. The thing is, people don't care about any of that.
The main thing that they're focused on is how you can help them accomplish their goals. Instead of telling someone that your software is the best that they can get, list the features that it has to bring to the table. From there, work on turning those features into benefits.
Revise your pitches so that they're less centered on your company and more focused on fixing customer pain points.
4. Numbers Aren't Everything
When you're still figuring out how B2B marketing works, it's easy to get lost in the numbers. How many leads did you generate this month? Where is your revenue at?
While these are important things to consider, they're not everything. If you're going to be successful, you're going to have to consider all your data.
Engagement data and customer feedback will let you know which of your marketing tactics work and which ones could use a little polish.
5. Optimize for Search Engines
You won't be able to reach your target audience if nobody knows that your business exists. Bringing traffic to your site can be a little easier said than done because most users don't go past the first page of Google.
The best way to climb through the ranks is by optimizing for search engines. The first step is doing keyword research.
Keywords are words and phrases that people type into Google's search engine to find goods and services. If you can find out what keywords are popular amongst your target audience, you can sprinkle them into your content.
Create quality blog posts and videos that your audience can relate to, and don't forget to make sure that your website works on mobile devices.
6. Opt for a Responsive Web Design
About 50% of B2B inquiries are made via mobile devices. That means if you don't opt for a responsive design, you'll be losing out on a lot of potential customers.
It's not enough for your site to work on mobile, however. It has to be user-friendly. A person shouldn't have to zoom in to make out the text on your site.
Users should be able to navigate from page to page without an issue. If the site is slow, or the menu is confusing to use, you'll lose people.
Hamburger menus are the way to go for mobile. No matter who your target audience is, they'll enjoy thumb-friendly buttons as well.
7. Use Social Media to Your Advantage
Social media marketing is crucial for all businesses. It allows you to not only promote your goods and services but to build a relationship with your followers as well.
All it takes is for one of your followers to share your posts for them to get around everywhere.
The thing is, not every platform is right for every business. They all have their own unique features to bring to the table.
If your business is more image-based, for example, you may have the best luck on Instagram.
You also have to find out what platform your target audience is on. You don't want to post on Facebook if you can't gather a following there.
Avoiding Mistakes in B2B Marketing
Growing a business isn't easy. It's hard to reach out to your target audience and bring people to your website if nobody knows that your company exists.
There are a lot of mistakes in B2B marketing that you'll need to avoid if you're going to gather a following. Don't sprinkle a lot of jargon into your content, create a social media account, optimize for search engines, and make sure your site works on all devices.
For more tips that will help you grow your company, visit the Business section of our blog.