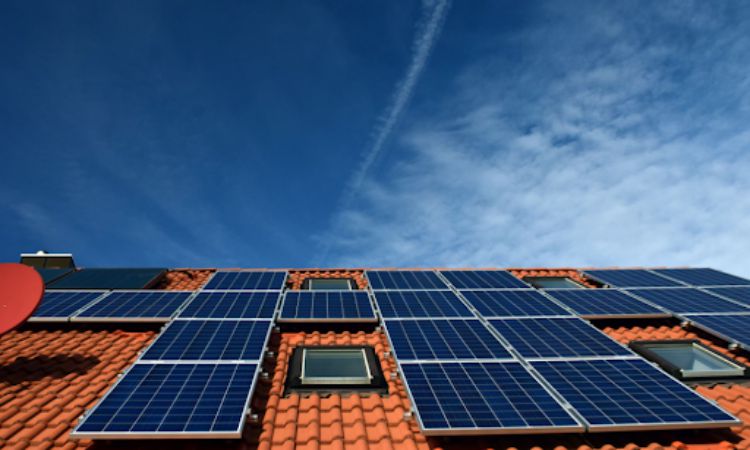 Getting a solar system is more popular than ever before. Many US homeowners say they hope to purchase solar panels shortly.
But it would be best not to rush out to buy solar panels immediately. As with most significant home improvements, there are a few things you need to consider first.
If you're considering installing your solar system, you're at the right place. Below, we've outlined seven key factors you should consider before buying solar panels for your home.
Overview of Solar Technology
Buying solar panels for your home is a great way to save money and reduce your carbon footprint. However, there are several factors to consider before you make the purchase. Research the latest solar technology as solar technology is constantly evolving.
Look into the type and efficiency of the solar cells you're considering and the associated benefits and drawbacks. Consider the size and cost of solar panel installation. You should also factor in other expenses, such as maintenance and warranties.
Last, investigate local incentives and tax credits which could help offset the cost. You can decide whether solar panels suit your needs by carefully considering all these factors.
Financing Options
Various financial opportunities, such as leasing and government subsidies, are available to make solar panels more affordable. If you cannot afford the purchase outright, you might want to consider a loan or a power purchase agreement.
Be sure to understand the terms and conditions of any financing option, the interest rate, the payment schedule, and any additional fees associated with the loan agreement.
Many people opt for a home loan to pay for the installation costs. There are also other options, such as leasing, off-grid solar, and outright ownership. Homeowners can reduce electricity costs by leasing solar panels without needing upfront capital investments.
This can be a great way to avoid significant financial commitments. Off-grid solar systems are ideal for those living in remote areas who cannot access a public utility power grid.
Such panels are powered by photovoltaic cells. This allows homeowners to generate their electricity and reduces their dependence on electricity from the grid.
Lastly, for those who can, outright ownership of a home solar system is generally the most cost-effective option in the long run, as the system owner stands to gain from additional tax benefits.
Installation Process
Researching the installation's complexity is essential to ensure you are prepared for the task and understand what is involved. Take into account the tools and practices needed for the building as well as the size and shape of the panels.
Different types of solar panels require other installation procedures. It is crucial to know the kind of panels you will purchase and their associated installation steps. Additionally, know any potential building or zoning regulations that could affect solar panel installation in your town or city.
Finally, determine what technical and professional help you need to ensure the installation is done safely and successfully.
Maintenance & Repairs
Solar panels are exposed directly to the elements. They must be adequately maintained and serviced to keep them functioning efficiently. Maintenance and repair should be at the top of your list of factors.
Solar panels must be cleaned periodically to reduce dirt, dust, and debris build-up. The electrical connections should be regularly tested and serviced. This is to ensure they are functioning correctly.
Take the time to research the maintenance requirements for the solar panel type you're considering. It's also important to consider the warranty for the solar panel system you choose and what repairs are covered. This ensures that your solar system can provide years of reliable power.
Tax Breaks
Tax breaks are an essential factor when purchasing solar panels for your home. Tax credits are available from the federal government for up to 30 percent of the installation cost for installing solar power systems.
Depending on your state, you may also be eligible for more tax breaks at the local or state level. Additionally, many utility companies offer cash back or other incentives for homeowners who switch to solar power.
Be sure to consider the tax breaks. They could provide significant savings that make it worth the initial out-of-pocket cost.
Make sure to research the various tax credits and incentives your state offers—the incentives your local electric company offers before committing to solar power.
Energy Consumption
Energy consumption is critical to consider before buying solar panels for your home. To determine the size and capacity of the solar panel, you must first evaluate your home's energy consumption.
Measure your energy consumption and estimate your monthly or annual electricity needs. It is to determine the number and type of solar panels you'll need. You must also evaluate your living space to decide where to install the solar panels.
Evaluate the amount of direct sunlight the area will receive. This ensures that solar panels can capture enough energy for your needs. It would be best if you considered the cost of the solar panel system about the power you need.
Considering these factors will help ensure you buy the right solar panel system. This is to meet your home's energy consumption needs.
Economic Impact
The economic impact should be one of the significant factors. Not only do solar panels come with an initial cost, but also with costs related to installation, maintenance penalties, and property tax increases. In addition, you must understand the incentives and rebates available in your area and which ones you can benefit from.
Before investing in solar panels for your home, it makes sense to research your electricity and gas bills. Know how much energy your home uses comes from the sun and what it would cost to generate electricity.
Being well-informed can help you make the right decision regarding the financial commitments associated with solar power. If you are interested in solar energy, continue reading about solar.
Make a Wise Decision When Buying Solar Panels
Overall, buying solar panels is worth considering. With various incentives available, careful research, and planning, you can decide on the benefits and savings solar can provide you.
Talk to your local solar installer about financing options and installation costs. It's time to switch to solar energy and start saving today!
If you enjoy this article, check out our blog for more exciting content!