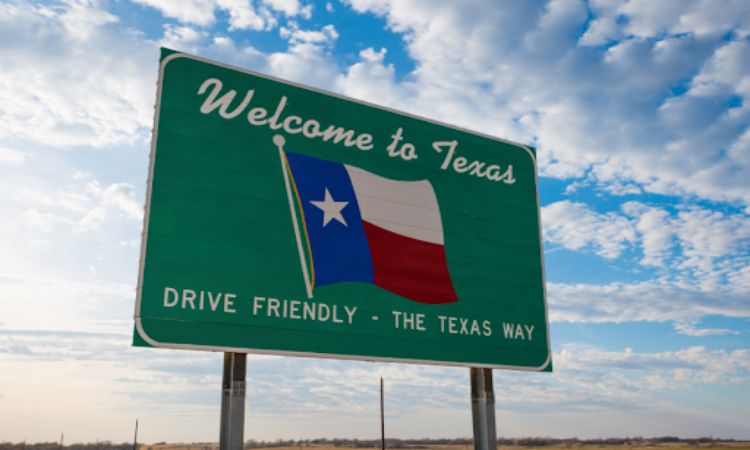 Looking for an unforgettable journey filled with excitement, culture, and mouthwatering delights? Look no further than Houston, Texas!
This vibrant city beckons travelers with its captivating blend of history, outdoor wonders, delectable cuisines, and thrilling festivals. Explore world-class museums that transport you through time and space, savor the flavors of Tex-Mex dishes, and embark on outdoor escapades in picturesque parks and green spaces.
Cheer for your favorite sports teams, dive into fascinating historical sites, and indulge in retail therapy at bustling shopping destinations. Read on as we unveil the seven compelling reasons why should have a trip to Houston!
Cool Museums to Explore
Houston is home to some super cool museums that are just waiting for you to discover them. If you're in space as an astronaut, you have to visit the Space Center Houston. You can learn all about space exploration, see real moon rocks, and even experience what it's like to walk on the moon.
For art lovers, the Museum of Fine Arts, Houston, has amazing artworks from all around the world, including famous artists like Van Gogh and Picasso. And if you're into dinosaurs and nature, the Houston Museum of Natural Science is the place to be!
Yummy Food Adventures
Houston's allure extends beyond its attractions. This city is a haven for food enthusiasts, where you can embark on a culinary adventure like no other. Feast on delectable Tex-Mex dishes that will tantalize your taste buds or savor the succulent flavors of freshly caught seafood.
The Houston Heights neighborhood is a treasure trove of trendy restaurants and charming cafes, showcasing the local culinary scene at its finest. And let's not forget the mouthwatering Texas barbecue and the vibrant food truck culture, where you can sample an array of delectable and diverse cuisines. Prepare for a foodie's paradise that will leave you craving for more!
Outdoor Fun and Nature
If you love spending time outdoors, Houston is the place to be. There are so many parks and green spaces where you can enjoy nature and have a great time.
Head to Hermann Park, a huge park with beautiful gardens, walking trails, and even a zoo! Planning a trip to Buffalo Bayou Park is another fantastic option where you can take in stunning views of the city skyline.
You can rent a bike or a kayak and explore the park's trails and waterways. And if you want a peaceful escape, the Houston Arboretum and Nature Center is perfect for walking through forests and spotting cool animals.
Houston's outdoor spaces offer endless adventures for nature enthusiasts. Discovery Green is a vibrant urban park where you can attend concerts, play in interactive art installations, or simply relax on the lush green lawns.
If you're up for a beach experience, head to Galveston Island, just a short drive from Houston, and enjoy sun, sand, and the refreshing Gulf of Mexico waters. With so many outdoor options, Houston is the perfect destination for those seeking both city excitement and nature's tranquility.
Sports and Exciting Entertainment
Calling all sports fans! Houston is a dream come true for those who love games and thrilling entertainment. You can catch a baseball game at Minute Maid Park and cheer for the Houston Astros.
If basketball is your thing, head to the Toyota Center to watch the Houston Rockets in action. And football fans, you won't want to miss the chance to see the Houston Texans play at NRG Stadium. They always host awesome sports events in this area, so get ready to have a blast!
Dive into History
Are you curious about the past? Houston has fascinating stories and historical sites for you to explore. Check out the San Jacinto Battleground State Historic Site, where Texas won its independence from Mexico in a big battle. You can see a tall monument and visit a museum to learn all about it.
Another great place to visit is the Houston Museum of Natural Science. It also has exhibits that will take you back in time, with artifacts from Native American cultures and the era of Spanish exploration.
And if you're interested in space exploration and the wonders of the universe, the Space Center Houston is a must-visit. You can learn about astronauts, see real space artifacts, and even experience what it feels like to be in space.
Houston's museums are like time machines that transport you to different eras and fascinating worlds of knowledge. Get ready to embark on an exciting journey through history and science!
Shopping Galore
Shopping lovers, rejoice! Houston is a paradise for all your shopping desires. The Galleria is one of the biggest malls in the country, and it has everything you could ever want. You'll find fancy stores, cool boutiques, and all your favorite brands.
If you're looking for something unique, explore the local boutiques in the historic Houston Heights neighborhood or the funky shops in the Montrose area. Trust me, you'll find the perfect items to bring back as souvenirs.
Exciting Festivals and Events
Houston loves to celebrate, and there are awesome festivals and events happening all year round. The Houston Livestock Show and Rodeo is a big highlight with exciting rodeo events and concerts by famous musicians.
The Houston International Festival is another fantastic event where you can experience music, art, and food from different cultures. Keep an eye on the event calendar so you can plan your trip around these amazing festivals.
Houston is also home to the colorful and lively annual Houston Art Car Parade. Here, you can witness incredible car designs and artistic displays that will ignite your creativity.
Additionally, the Bayou City Jazz Festival attracts talented musicians from around the world, filling the air with smooth melodies and captivating rhythms. Embrace the festive spirit of Houston by immersing yourself in these dynamic events that showcase the city's vibrant culture and diverse art forms.
Say Yes to a Trip to Houston
Houston is a vibrant city full of culture, fun activities, and friendly people. With world-renowned museums, restaurants, and stores, you'll have plenty of fun and entertainment, making it the perfect place to visit.
If you're looking for an exciting vacation destination, a trip to Houston is an excellent idea to experience its wonderful attractions for yourself. Get ready for the best vacation ever!
Did you find this article helpful? Discover more travel tips and exciting content by checking out our other articles!