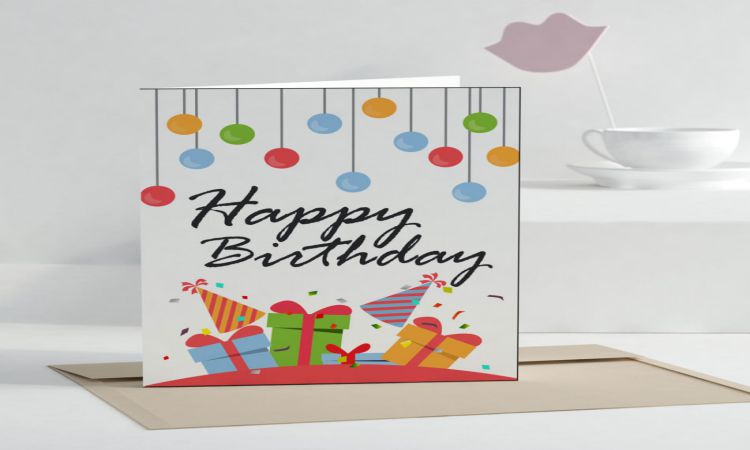 Birthday cards are a delightful way to express your well-wishes and celebrate someone's special day. But with countless options lining the shelves of stationery stores and online shops, how do you pick the perfect one?
If you're looking for the answer, you're in the right place! In this guide, you'll explore the art of choosing the ideal birthday card with some surefire tips and tricks.
1. Who is the Recipient?
When selecting the perfect birthday card, the first consideration is, of course, the recipient. Here's how to approach it:
Know Their Age
Understanding the age of the birthday celebrant is the first step in picking the right card. Different age groups often have distinct tastes and preferences when it comes to birthday cards.
Adults could prefer more intellectual or hilarious selections, while the little ones might prefer bright colors and entertaining themes. Think about the themes and writing idioms that will appeal to them at their age.
What are Their Interests?
Take a moment to think about the recipient's hobbies, passions, and interests. Do they love sports, music, travel, or nature? Choosing a card that aligns with their interests shows that you've put thought into your selection.
Is There a Milestone?
Certain birthdays mark significant milestones – the 18th, 21st, 50th, and so on. Tailor your card to reflect the importance of the occasion. Milestone birthdays often call for a more elaborate and heartfelt message.
What is Your Relationship Dynamics?
Think about your relationship with the birthday celebrant. Are you a close friend, a relative, or a work associate? The tone and wording of the card should be determined by how intimate your connection is.
2. Consider the Design
The visual appeal of the card matters. Pick a style that fits the recipient's personality. Whether elegant, playful, or artistic, the design sets the tone for the card and your birthday wishes.
3. Funny Vs. Sentimental
Decide whether you want your card to be funny, sentimental, or both. A humorous card can bring laughter, while a sentimental one can tug at heartstrings. Base your choice on the recipient's personality and your relationship.
4. Quality Message
A well-crafted message is the heart of any birthday card. Avoid generic messages, and instead, write a heartfelt note. Share memories, inside jokes, or a meaningful quote. A personal message makes the card extra special.
5. Make it Personalized
Consider personalizing the card with the recipient's name or a special message. Many card shops offer customization options, allowing you to add that personal touch that makes the card uniquely theirs.
But whenever possible, opt for handwritten notes inside the card. A handwritten message adds a warm and personal touch that shows you've put thought and care into your birthday wishes.
6. Top-notch Materials
Check the quality of the card itself. Opt for cards made from high-quality materials that feel substantial. A well-made card looks better and shows you care about quality.
7. Know Your Budget
Establishing a budget is a good idea before buying a birthday card. Knowing your financial cap will help you narrow your alternatives and stay within your budget. Striking a balance between selecting a card that fits your budget and customizing it to stand out is essential.
8. Cultural Appropriation
Avoid themes, imagery, or language that may be culturally inappropriate or offensive to the recipient or their cultural background. Make sure your choice respects and celebrates their heritage.
Making Every Birthday Extra Special
Choosing the perfect birthday card isn't just about picking a piece of paper. It's about conveying your love, appreciation, and well-wishes in a tangible form. So, pick that perfect birthday card, and let your warm wishes shine through!