Social media is a great tool for businesses to communicate with consumers and attract new ones. But, with so much rivalry, businesses must keep one step ahead of their competitors. One method is competitive analysis on social media, which is simpler by using proxies. This article will discuss using proxies for social media scraping to provide businesses with a competitive advantage.
What Are Social Media Proxies?
Social media proxies are servers that act as intermediaries between the user and the internet. Proxy servers route internet traffic through a different IP address, masking the user's location. Browse the web with a proxy server. Access social media worldwide, bypass geolocation limits, and stay anonymous with this tool. Connect from any location hassle-free.
Using Proxies for Competitive Analysis on Social Media
Social media proxies track competitor engagement rates, which help businesses identify top-performing content and adjust their strategy. Here are some ways to use proxies for competitive analysis.
Gather Insights on Competitor Strategies
Understanding your competitors is one of the most crucial aspects of competitive analysis. Businesses can gather valuable insights from their competitors' profiles using social media proxies. They will track engagement rates for effective marketing strategies.
Competitor data yields insights into effective social media tactics. Use it to inform your strategy and gain an edge in the market.
Monitor Competitor's Social Media Activity
Businesses can access social media profiles without revealing their IP address using a social media proxy. Businesses can learn what type of content their target audience prefers by studying their search habits. You will notice their posting frequency and engagement rate.
When you compare your social media performance to that of your competitors, you can see how far you've come and where you need to improve. Remember this information to stay ahead of the competition. Businesses can use this information to find holes in their competitors' social media strategies and gain an edge over them.
Collect Data through Social Media Scraping
Social media scraping involves extracting data from social media platforms, such as user data, posts, and comments. Proxy services allow businesses to bypass anti-scraping measures while accessing social media.
Collect valuable data like consumer behavior and sentiment analysis to improve strategy. Social media scraping yields valuable data for marketing. Through social media scraping, you can create better campaigns, refine audiences, and personalize content for the greatest impact.
Test Social Media Campaigns
Use a social media proxy to hide your IP address when testing social media. You should test your campaign before launching it across numerous accounts. This will assist you in identifying any issues and implementing the required adjustments to ensure the campaign is successful.
A business could quickly test new advertising strategies, targeting options, and messages using a social media proxy to optimize its marketing approach. You may boost the effectiveness of your social media adverts by routing them through proxy servers on many platforms. To grow your business, pick the platform that best serves your target market.
Improve Social Media Engagement
Businesses can access social media networks from a variety of places thanks to proxy servers. As a result, they can interact with a range of people through social media. More people could be persuaded to utilize it.
Use a proxy to access websites in different countries so that you may connect with more people on social media. Create local audience-specific content to increase interaction. To increase social media interaction, use a social media proxy to uncover popular area hashtags.
Protect Social Media Accounts
To shield their accounts from hackers and other security risks, businesses can utilize a social media proxy. A social media proxy conceals a user's IP address, making it difficult for hackers to track their online activity. Businesses can use proxies to access social media accounts from various devices and locations.
This makes hacking into their accounts more difficult. A social media proxy can help you protect your company's online reputation. Stop negative comments and reviews from being associated with your social media by using proxy servers.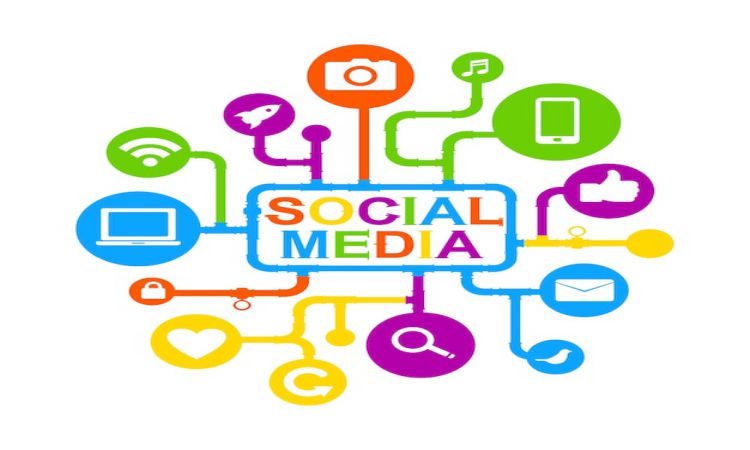 Proxies for Invaluable Business Intelligence
Utilizing proxies to conduct competitive analyses could provide invaluable insights for companies. The strategies of competitors revolve around websites and social media. Companies can look at the websites and profile pages of their competitors to learn more about how those companies do business.
The information these companies provide can help companies make educated decisions on their product. It is recommended that businesses use a trusted proxy service, adhere to the best practices" and refrain from scraping excessive data for the greatest outcomes.
The companies benefit from these proxy providers as competitive advantages. Businesses can stay ahead of the competition by increasing proxy usage through best practices and dependable providers.
The Advantages of Analyzing Competitors Using Social Media
Knowing about your competitors isn't the only reason to analyze your competitors on social networks. It will provide insights about your business and the people you serve (which will likely overlap with your target audience).
These are some shocking ideas that a social media analysis could provide:
Performance metrics for your business, such as the average follower rate, engagement, and share of voice, are crucial gauges.
Picking the best times to share content on social media
Recognizing prospective customer aches and pains.
New ideas for creating content that appeals to your target audience.
Knowledge about how to use particular platforms to communicate with your viewers.
Techniques for differentiating your brand.
Social media competitive analysis can yield results based on your time and effort. Analyzing competitors' social media strategies provide valuable insights to inform your approach, stay ahead of the competition, and optimize your campaigns for better results. Regular reports can offer actionable data and strategic recommendations.
Conclusion
Competitive analysis on social media is essential for businesses seeking a competitive advantage. Social media proxies can scrape competitors' data and help businesses make informed decisions.
But, choosing a reliable proxy server provider and rotating IP addresses is essential to avoid detection. By following these best practices, businesses can use proxies for social media scraping. Following these methods assist companies in gaining a competitive advantage.