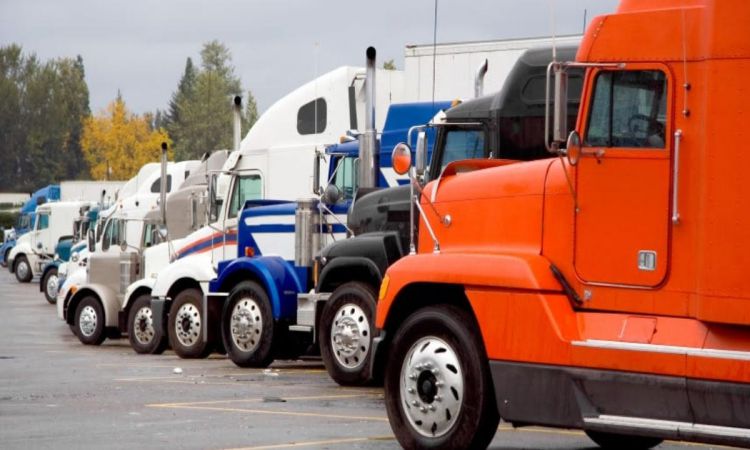 Running a trucking business carries a huge responsibility and significant potential risk in itself. And depending on the type of truck (light, medium, or heavy-duty), the type of cargo it hauls, and the transportation route, the level of risk goes up and down. So, it is crucial to have adequate commercial truck insurance, whether you own a fleet of trucks or work as an independent truck driver. This will protect you and your company from any unforeseen circumstances.
Moreover, while on your journey to find the right one, you will find a plethora of insurers who are on the hunt for customers like you. They may persuade you to buy their own policies that might not fit into your bracket of criteria. Therefore, it is wise to get your hands on the basic tips for choosing the right commercial truck insurance. And in this blog, we will share such ways to ease out your path.
So, let's dive into them.
How to choose the right commercial truck insurance?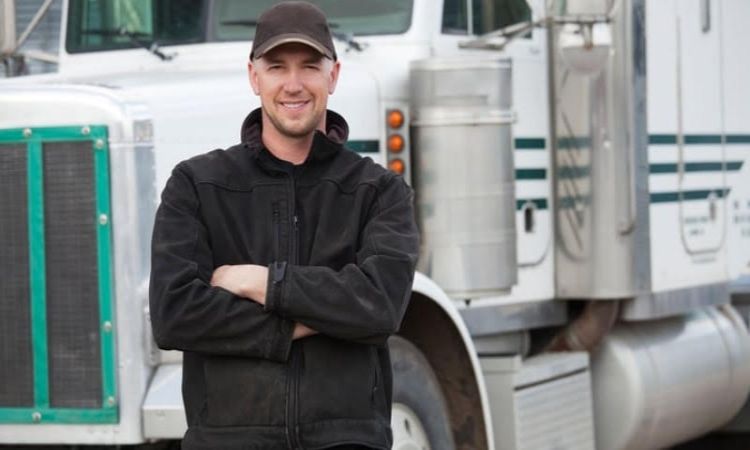 Choosing the right insurance means that it is protecting your assets (trucks, cargo, and staff). So, it takes a whole process from analyzing your business needs to understand the basic structure of buying a truck policy.
So, follow the following steps to get the best one for your company.
Understand different types of truck coverage
We are aware that choosing the best commercial vehicle insurance can be a challenging task. You could have a tonne of options available to you. As there are many different forms of truck coverage, including primary liability, cargo insurance, comprehensive liability, non-trucking liability, physical damage, and more, we strongly advise against making any rash judgments.
Depending on the needs of your business, you as a truck owner will need the appropriate trucking insurance. A professional in insurance should often be consulted before choosing the best course of action for your business. They'll guide you through which insurance policy you should buy according to your needs.
Know the factors that can affect the insurance cost
In addition to the different coverage plans, there are a couple of factors that raise your commercial truck insurance cost. You need to take a great look at them. Ignoring them can fall you into a difficult situation. So, here are those.
Commercial Driver's License (CDL)
Experience with the CDL (Commercial Driver's License) is necessary to get a good deal on trucking insurance. For instance, underwriters require that you have a minimum of three years of experience and also must have the same duration of license as a commercial driver for the state in which you conduct business. It could be challenging for drivers with less than three years of experience to get coverage from a transit store.
Clean Driving History
Having a spotless driving history is essential. Insurance companies will review audit reports, driver physical training records, and maintenance logs before they actually provide you the one. They could also check your truck for the right markings and security features like deer guards or halogen headlights.
Years of experience in the field
Another factor that gives a truck insurer trust in what they're planning to cover is experience. The majority of the insurers deny providing coverage for rookies, however, you can always find companies that are willing to provide it. But don't opt for them, as following their footprints will make you pay a hefty penny.
The down payment
The final factor in deciding insurance pricing is the down payment. The insurance provider may lower the total value if you can pay for the entire coverage premium. Although the entire lump sum payment is pricey up front, it usually ends up being less expensive overall.
Know what kind of coverage your insurer is providing
There are several truck insurance companies to choose from when a business owner of a trucking company enters the market. So, it is crucial to be aware of the solutions your underwriter provides when you visit your first insurer. Ask them what they are offering and what they are not. For instance, your insurance could not pay for time spent returning home while off the clock.
You need to make sure that the coverage you are going to get fulfills your business needs. Inadequate coverage may affect your bottom line and restrict your capacity to transport certain types of goods.
While selecting whether to get coverage from a carrier or not, take your long-term objectives into account. Will your business keep expanding? If this is the case, as an owner-operator you could gain from stronger insurance coverage to show off your track record.
Know your deductibles
Costs for vehicle insurance are significantly influenced by the deductible. The amount you are obligated to pay for an individual policy is known as the deductible. The deductible is deducted, or "subtracted," from the amount your insurer contributes to a claim when a natural disaster affects your vehicle or you discover your truck involved in an accident.
If you decide on a high-deductible policy, be sure you have the money on hand to satisfy the deductible. Your premiums will be much lower than those for a comparable plan with a $900 deductible, for instance, if your standard liability insurance has a $5,000 deductible.
You might be able to change your deductible in certain circumstances. Pay close attention to any expenses associated with changing a policy. But, if decreasing your deductible only adds a few dollars to your monthly expenses, it can be worth it to avoid having to pay any responsibilities out of out.
Pay attention to the claim settlement ratio
The claim settlement ratio should be carefully examined, yet many owner-operators fail to do so. While buying commercial truck insurance for your business, you should be aware of how your customers feel about the company's claim handling and customer service. The settlement percentage is significant for the following two major reasons:
Evaluate the reliability of the insurance
Insurance for trucks is a costly endeavor. You must pay a significant amount of payments over a considerable amount of time in order to profit from the coverage. So, if your refund request is later refused for whatever reason, it might seriously affect your company's financial strategy. You can determine how dependable and legitimate insurance is by examining the settlement ratio, which is a fairly accurate evaluation tool. If the ratio is between 90 and 95 percent, the coverage is suitable for you.
Gives you assurance about the financial stability
It's crucial to keep an eye on the claim settlement ratio to guarantee the financial security of your company. As a client, it is your duty to ensure that the years of effort you have put in are not in vain. The settlement ratio could help you choose wisely when buying insurance.
Final Words
Owner-operators must pay for commercial truck insurance, but by knowing the dos and don'ts, you may reduce the risks and costs. Moreover, taking a moment to look around occasionally never hurts. Regularly discuss any savings you might be eligible for with your truck insurer.