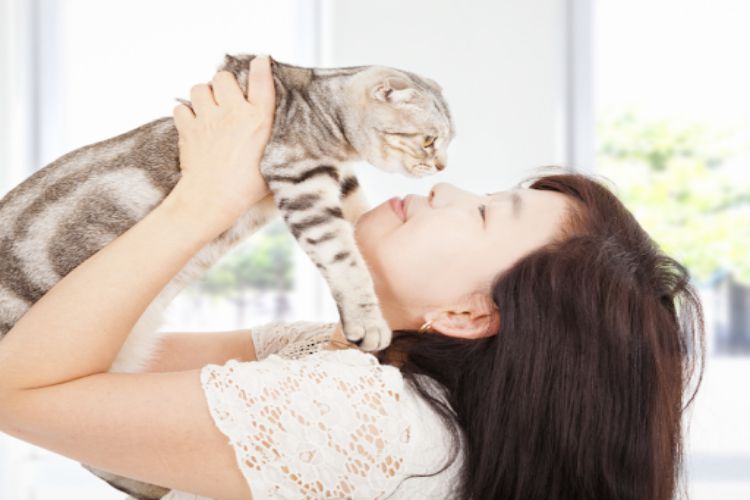 Owning a cat can be one of the best things to come into your life. Not only do they help keep your house mouse-free, but they're always there when you need some comfort.
However, all this devotion takes work. Do you know how to keep a happy and healthy cat?
We're here to help. Here are some cat tips that every owner should know.
1. Keep Their Fur Brushed Everyday
Caring for your cat is both a joy and a responsibility. If you want your companion to stay healthy and happy, it is vital to remember to keep their fur brushed every day.
Daily brushing can help reduce pet dander, distribute natural skin oils, and prevent mats and tangles. This is an integral part of a cat's regular grooming routine. When brushing, make sure to be gentle. Use a brush designed specifically for cats.
Also, watch for fleas and ticks and be ready to take action if needed.
2. Keep a Healthy Amount of Food
One of the best tips for owning a healthy cat is to keep a healthy amount of food. Cats are natural predators and need enough food to maintain proper energy levels and health. To ensure adequate nutrition, provide your cat with premium-quality, balanced dry and canned food.
Read the labels and select an appropriate type of food that suits your age and lifestyle. Give your cat enough food to meet its nutritional needs. However, please do not give them so much that they become overweight.
It's essential to feed your cat at consistent times each day. Just be sure to check stored food for freshness. If offering wet food, it is better to provide small amounts at a time and refrigerate any leftovers.
3. Always Check if They Are Thirsty
Owning a healthy and happy cat starts with always checking if they are thirsty. Cats need access to clean, fresh drinking water, which should be changed at least once daily. Cats do go for long periods without water.
However, if your cat shows signs of lethargy or does not eat, it may be due to dehydration. Make sure to monitor your cat's water intake. Be mindful of how much water your cat is drinking.
If it seems like they are not drinking, offer them different water sources, like running water to encourage them to stay hydrated. Refreshing water bowls frequently or offering wet food can also help.
4. Buy Enough Kitty Litter Box
Buying enough kitty litter boxes when owning a cat is essential, as keeping them clean and maintained. Make sure to buy a size appropriate for your cat's size and needs. Many cats can use more than one litter box.
Consider different kinds of litter to provide variety and accommodate special needs, like litter designed for kittens or cats with allergies. Change and clean the litter box twice a week at least to keep it hygienic.
This way, the cat won't become discouraged and start relieving itself outside the box. Keep the litter box away from the cat's food and water to keep the area as odorless as possible.
5. Train Your Cat to Use a Scratch Post
Here are some tips to help you make sure that your cat is using their scratching post and not your furniture. Place the scratching post near where your cat usually sleeps or in a place that they naturally like to scratch.
Encourage your cat to use the post by rubbing some catnip on it or giving them treats when they use it. Be patient and loving with your cat. Try not to scold them when they scratch something other than the post. Praise and reward your cat when they use their scratching post.
6. Neuter Your Cat
Neutering helps to reduce some unwanted behaviors, such as fighting, spraying, roaming, and yowling. It also helps to decrease the risk of several more severe health issues, including:
testicular cancer
prostate disease
reproductive diseases
mammary cancer
Neutering a cat can also reduce the potential for overpopulation, which is an issue for many cities and animal rescue organizations.
7. Identify Why Your Cat Is Vomiting
Try to identify what your cat has eaten or come in contact with and avoid it in the future. If your cat has eaten human food that it shouldn't have, contact your veterinarian to see how you can support your cat.
It is vital to check that your cat is not dehydrated or constipated, as these conditions can contribute to why a cat vomiting white foam is occurring.
8. Always Have Safety in Mind While Travelling
It's important to always have safety in mind when traveling with your cat. Make sure your cat is wearing an appropriate-sized harness and leash when outside.
This will help you maintain control of your pet if something should go wrong, making them easy to manage and safe. Make sure to microchip your cat so that if they ever do get lost, it is easier to identify them and bring them back home safely.
9. Find a Cat-Friendly Vet
Finding a cat-friendly vet is essential for owning a healthy cat. Research veterinarians in the area to find the best one for your cat. Asking your friends and family who their veterinarian is can help narrow down the list.
Once you have a list of possible vets, read reviews online to ensure the veterinarian is caring and knowledgeable. It can also help to call and speak with the staff at a veterinarian's office to get a sense of how the clinic is run.
Best Ways to Keeping a Healthy Cat
Owning a healthy cat also requires commitment from the cat owner. The basics like providing a suitable home, the right food, regular vaccinations, and preventive health care, are all essential tips for owning a healthy cat.
Take your cat for regular check-ups to maintain its health, and love, nurture, and enjoy your feline friend for years to come. Take action now and make sure your cat is happy and healthy!
Do you want to find more helpful info? Check out more of our guides on our blog today!