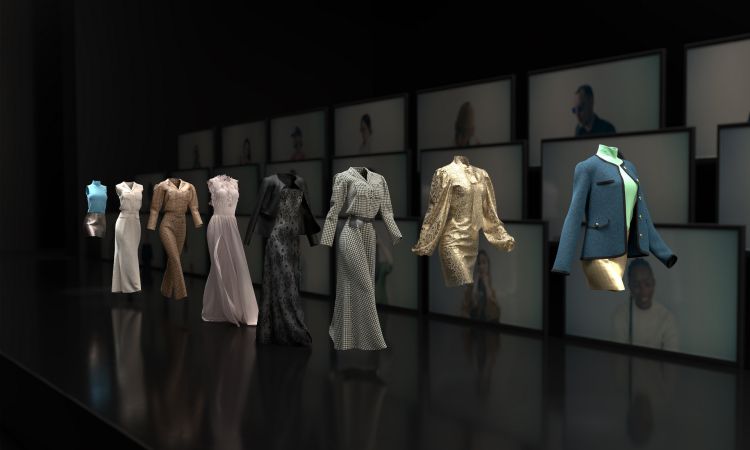 In the expansive world of fashion, the integration of technology has always been a catalyst for creativity and innovation. The recent introduction of tools like 3D package design software into the industry's toolkit has revolutionized the way designers visualize, create, and present their artistic visions. The boundaries of what's possible have expanded, and the fashion world is eagerly adapting. Let's unravel the transformative impact of 3D design on the fashion frontier.
1. Seamless Transition from Concept to Prototype
Traditionally, fashion designers sketched their ideas on paper and then painstakingly transformed these sketches into physical prototypes—a time-consuming and often imprecise process. With 3D design, a designer's vision can be brought to life virtually, capturing intricate details and allowing for immediate adjustments. This speeds up the design phase and offers a clear, precise visualization of the end product.
2. Sustainable Fashion Forward
Historically known for its wastefulness, the fashion industry is now at the forefront of the sustainability movement, and 3D design is playing a pivotal role. By creating virtual prototypes, designers reduce the need for physical materials. This minimizes waste, conserves resources, and paves the way for a more environmentally friendly approach to fashion. Imagine a world where countless fabric samples aren't discarded daily—3D design is making this a reality.
3. Customization is the New Trend
In an era where individuality reigns supreme, the demand for personalized apparel is skyrocketing. The 3D design allows for real-time modifications, enabling designers to tailor-make outfits based on individual preferences. Do you want that dress in a different shade or those shoes with a slightly altered pattern? It's all feasible in the 3D realm.
The era of mass production is making way for personalized fashion experiences. Consumers can actively participate in the design process by customizing colors, patterns, and even garment fit. This trend empowers consumers and fosters a deeper connection between the wearer and the piece, leading to longer-lasting and more cherished garments.
4. Immersive Shopping Experiences
Shopping for clothes is no longer just about the tactile experience. With the 3D design, retailers are offering immersive virtual fitting rooms where customers can 'try on' outfits from the comfort of their homes. This enhances the shopping experience and reduces the number of returns and exchanges, a win-win for both retailers and customers. Virtual fitting rooms powered by 3D design technology provide an interactive and convenient way for shoppers to assess how garments will look and fit without physically trying them on. This level of convenience addresses one of the longstanding challenges of online shopping and enhances consumer confidence in making purchase decisions.
Adobe states, "A 3D packaging design workflow goes altogether with an increasing need for visuals."
5. Bridging the Gap Between Art and Reality
Have you ever looked at a fashion illustration and wondered how it would translate to a real garment? The 3D design is the bridge between these two worlds. It enables designers to experiment with textures, colors, and patterns, visualizing their art in a three-dimensional space. This fusion of artistry and realism is pushing the boundaries of fashion design, leading to unprecedented levels of creativity.
The marriage of 3D design and fashion is a match made in heaven. It has unlocked doors that were once deemed impenetrable and has set the stage for a future where design limits are bound only by imagination. As technology evolves, one can only speculate about the next revolution in fashion innovation. But for now, the 3D design stands as a testament to the industry's resilience, adaptability, and undying passion for reinvention.