Are you ready to start on the exciting journey of becoming a homeowner? The prospect of buying your first home is filled with anticipation, dreams, and a touch of anxiety.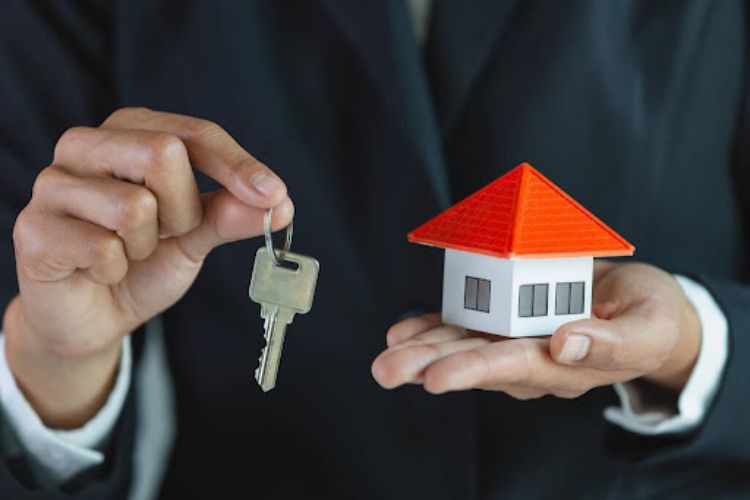 But don't worry because this guide will walk you through the essential steps, answer questions, and provide practical advice to make your first-time homebuying experience a breeze.
Dreams and Realities: Setting Your Budget
Before diving into real estate listings and open houses, take a moment to assess your financial situation. What's your budget? Consider your monthly income, expenses, and any debts you might have. Knowing your financial boundaries from the outset will save you time and heartache.
When determining your budget, a good rule of thumb is the 28/36 rule. This means your housing costs shouldn't exceed 28% of your gross monthly income, and your total debt (including housing costs) should stay below 36%.
Getting Your Finances in Order: Credit Scores and Pre-Approval
Your credit score is crucial in securing a mortgage with favorable terms. Check your credit report, correct errors, and strive for a score above 620, although higher scores open doors to better interest rates. Consider getting pre-approved for a mortgage, which gives you a clearer picture of what you can afford and makes your offer more attractive to sellers.
Different lenders offer varying mortgage rates and terms. Take the time to explore your options and find the best fit for your financial situation.
Location Matters: Choosing the Right Neighborhood
When looking for your first home, the neighborhood is just as important as the house itself. Think about things like accessibility to facilities, schools, and places of employment. Is this neighborhood compatible with my future objectives and way of life?
Utilize online resources and local insights to research neighborhoods thoroughly. Look into crime rates, school ratings, and the community's overall vibe.
House Hunting 101: What to Look For
When attending open houses or viewing listings online, remember your priorities. How many bedrooms and bathrooms do you need? What about a backyard or a garage? Prioritize your "must-haves" and "nice-to-haves."
A real estate agent can be an invaluable asset in your homebuying journey. They have insider knowledge, can negotiate on your behalf, and guide you through the often complex process.
The Art of Negotiation: Making an Offer
It's time to submit an offer if you've located the ideal house. Determine a competitive yet reasonable offer by consulting with your real estate agent. Expect some back and forth from the vendor; persistence is essential.
Arrange for a home inspection as soon as your offer is accepted. This is an essential step in identifying any possible problems with the property. Being aware of issues early on is preferable to being caught off guard later.
Navigating the Closing Process: Dotting the I's and Crossing the T's
Your offer was accepted, and you're on your way to homeownership. Now, it's time to navigate the closing process. This involves finalizing the paperwork, getting the keys, and officially becoming a homeowner.
Consider closing costs, including appraisal fees, title searches, and other services. Factor these into your budget to avoid any last-minute surprises.
Home Sweet Home: Settling In
Once the keys are in your hand, it's time to make your new house a home. Unpack, decorate and start enjoying the fruits of your homeownership journey.
Homeownership comes with additional costs like maintenance, property taxes, and homeowners' insurance. Budget for these ongoing expenses to ensure a smooth transition into homeownership.
Building Equity and Future Plans
As a homeowner, you're not just buying a place to live but also building equity. Consider your long-term plans. Will you stay in this home, or is it a stepping stone to a larger property? Understanding your goals will guide your financial decisions.
Think about your home as a long-term investment. As your life evolves, your property can adapt to your changing needs. Stay informed about the real estate market and consider home improvements that enhance your living experience and your property's value.
Start on Your Homeownership Adventure Now!
Remember, you're not alone in this journey. With the right guidance and a clear understanding of the process, your dream home is within reach. When buying your first home, getting help from experienced Property Lawyers in Melbourne can provide invaluable legal insights and ensure a smooth transition into homeownership.