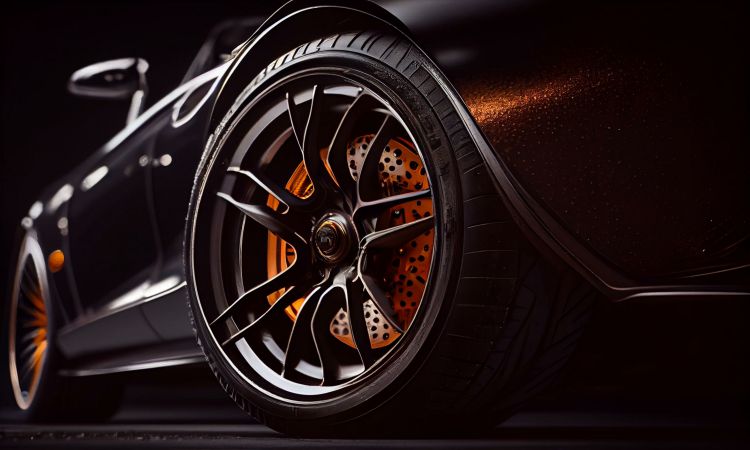 There's nothing like feeling in control of a high-performance car, pushing it to its limits, and feeling the adrenaline course through your veins. From the engine's roar to the smooth curves of the body, high-performance cars are often a work of art. However, owning a high-performance car does not always mean getting the most out of it. You can take your driving experience to the next level with proper upgrades and modifications.
Whether you want to increase speed, acceleration, or overall performance, having a well-equipped high-performance car can be quite a feat. Following the steps outlined in this guide, you can confidently upgrade your car to optimal performance, giving you the edge you need on the road. From research to installation and maintenance, the guide covers everything you need to know to take your car's performance to the next level. With the right upgrades and modifications, you can experience the ultimate rush of high-performance driving like never before.
Choosing The Right Upgrades
When it comes to upgrading your car for high performance, choosing the right upgrades is crucial. You must consider your budget, overall goals, and the specific performance areas to enhance. From performance tires to a new turbocharger, there are numerous options available.
Prioritizing your needs and selecting reliable, high-quality upgrades is essential to achieve the desired results. With the correct upgrades, you can push your car to its limits and maximize your driving experience.
Upgrade Your Car's Emission System
Why upgrade your emissions system, one might ask? Upgrading your car's emissions system is imperative for two main reasons: environmental responsibility and improved performance. By investing in an upgraded emissions system, you are actively reducing harmful pollutants and doing your part to preserve the environment. Simultaneously, this upgrade enhances your engine's efficiency, significantly improving your car's overall performance. So, not only are you contributing to a cleaner planet, but you're also unlocking the full potential of your vehicle's power.
Invest In High-Performance Tires
Upgrading to high-performance tires can drastically improve your car's handling and grip, perfect for enhancing your driving experience. These tires are built to endure high speeds and temperatures, ensuring stability and control even during spirited driving sessions.
However, before considering the next upgrade, it's essential to have a solid understanding of the complexities of an engine overhaul. This will help you make informed decisions, prioritize upgrade options, and ensure all modifications are compatible with your engine's design and specs. So, research thoroughly and choose upgrades that best suit your car to optimize your driving experience's performance.
Understanding Engine Overhaul
Understanding engine overhaul is crucial for maximizing your car's performance potential. This modification involves changing the engine's internal components, resulting in significant gains in power and efficiency. However, due to its complexity, an engine overhaul should only be undertaken by experts who have the necessary knowledge and expertise. With the right professional guidance, you can ensure that the modifications are done properly, allowing you to harness your car's engine's full power and capabilities.
Upgrading The Suspension System
Upgrading the suspension system can significantly improve your car's handling and stability, especially when driving at high speeds. It involves adding high-performance shock absorbers and stiffer springs, key components that make a noticeable difference on the road. The suspension system upgrade is crucial for those who love to drive quickly and look for a perfect balance between performance and comfort.
Upgrade Your Brakes
Upgrading your brakes is a must for high-performance cars since it provides better stopping power, which is crucial for safety, particularly at high speeds. Superior brake pads and vented rotors are essential parts that significantly enhance braking performance. High-quality brake upgrades increase your car's ability to stop on a dime. It significantly improves safety and performance on the road.
Reducing Vehicle Weight
Reducing vehicle weight is a popular modification for drivers looking for improved performance. Lightweight body parts, such as carbon fiber hoods or aluminum frames, can significantly reduce weight, which enhances speed and handling. When a vehicle is lighter, it requires less energy to move, which results in better acceleration, braking, and cornering, ultimately leading to a more thrilling driving experience.
Improving Aerodynamics
Improving your vehicle's aerodynamics is crucial for maximizing speed and fuel efficiency. Aerodynamic upgrades, such as adding a rear spoiler or installing a full-body kit, reduce drag and optimize airflow. This allows the car to cut through the air more efficiently, improving speed, handling, and reduced fuel consumption. Choose aerodynamic upgrades that suit your preferences and budget to enhance your driving experience.
Engine Tuning
Engine tuning is optimizing the software that controls your car's engine. By adjusting parameters such as fuel injection timing and air-to-fuel ratio, engine tuning can unlock more power, torque, and efficiency. This upgrade boosts performance, giving you an extra edge and a more enjoyable driving experience.
Regular Maintenance
Regular maintenance is crucial for keeping your upgraded car in optimal condition. By ensuring timely oil changes, tire rotations, and inspections, you can prolong the lifespan of your vehicle and prevent any potential issues. Regular maintenance helps to maintain performance, reliability and ensures a smooth and trouble-free driving experience.
Conclusion
Upgrading a high-performance car is a nuanced process that involves careful consideration and investment. It's about striking a balance between power, control, and safety. This guide can transform their car into a powerhouse, blending performance with environmental responsibility.