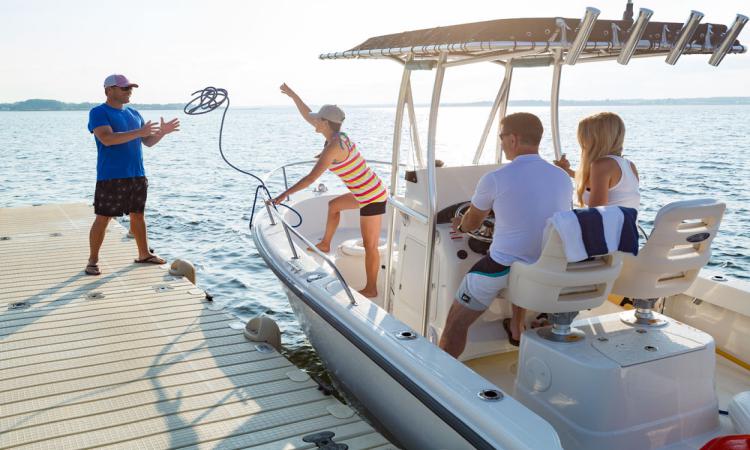 Do you own a boat? If not, are you planning on buying one for yourself?
The latest data shows that there are 12 million boats registered in the US. The number is expected to rise as more and more people discover the adventure of boating.
But it's not all about the fun. When you own a boat, you'll have to learn different skills to manage it. And one of the boating for beginners skills that you need to learn is docking.
This might seem intimidating but with some of our docking tips below, you'll be an expert in no time.
Preparation Is Key
Before docking, it is highly recommended that you inspect and maintain all your boat's mechanical and safety equipment. This includes life jackets and fire extinguishers. Make sure that you have enough fuel and fuel filters, and check your bilge pumps, battery security, and electrical systems.
Have the Right Boating Equipment and Accessories
You should make sure you have a dock line that is long enough to secure the boat when docking. Fenders or boat buoys help protect the dock and boat from scratches. To learn more on boat buoys or fenders you can click on the link or do research of your own.
Depending on the location, you may also need special equipment and boating gear. This includes a stern anchor, bow line, bumpers, and a mooring whip.
Understand Weather Conditions and Wave Action
Before docking, look around for wind direction and intensity, as well as any wave activity. If the wind is strong and the waves increase, it is best to wait for a better time to dock.
A strong wind will create enough force to pull your boat off course. This will affect your boat's movement toward the dock.
Additionally, waves can cause the boat to become unstable and hard to control. Experiencing large waves can be especially risky for a beginner boater.
To minimize the impact of these natural forces, practice docking in calmer waters and avoid docking when the waves are strong. If waves are increasing, find a sheltered area and wait out the weather before docking. This will reduce the difficulty and risk associated with docking.
Learn the Basics
First, line up the boat parallel to the dock before beginning the approach. When close enough to the dock, reduce speed and then steer toward the dock. When nearing the dock, take a look and make sure the dock is within reach.
After providing enough distance from the dock, switch the engine to the slowest speed. You can then secure the boat to the dock using a bow and stern line.
To properly settle in at the dock, be sure to double-check the ropes ensuring they are tight, and the boat is secure. Not only is this important for the safety of the boat, but also to avoid the hazard of other boats.
Docking Is Important in Boating for Beginners
Knowing how to dock a boat is an indispensable skill when out at sea. So remember to take your time and prepare well before each approach.
Use the docking tips perfect for boating for beginners above to become more confident in navigating and handling your boat. Practice as much as you can and begin your journey out at sea as soon as possible!
Did you enjoy reading this article? If so, check out the rest of the posts on our site now.