Are you interested in finding the perfect anniversary gift for your partner?
The first anniversary is a special milestone in any relationship. It marks the time when you have proved that you have managed to make it through the tough times and have come out stronger as a couple. The first anniversary gift should represent the love and friendship that you have formed over the past year.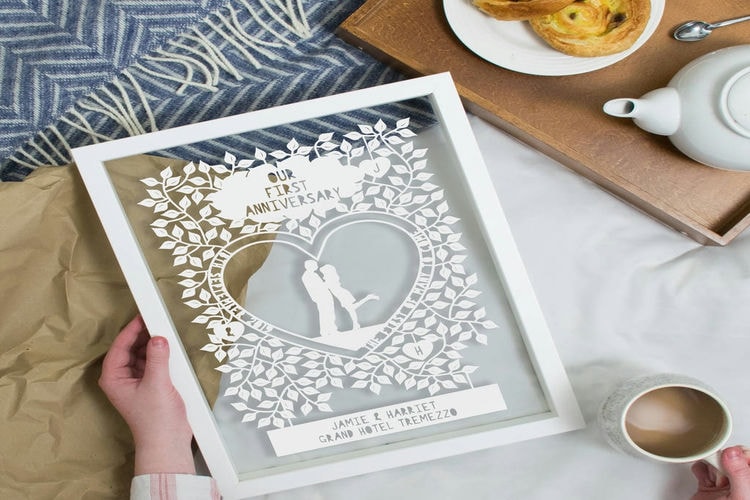 If you are wondering what to get this special person in your life after one year, you have come to the right place. This article outlines the various first year anniversary gift ideas that you can get your partner to celebrate this milestone anniversary date. Keep reading to discover the best first-year anniversary gift ideas.
Personalized Anniversary Journal
Personalized anniversary journals are a great gift idea for a first-year anniversary. Not only do they make thoughtful, but you can also fill them with your treasured memories over the years. When you create a journal, you can choose what paper type and cover designs to include.
Even better, you can personalize it by adding an anniversary message or something specific from that year that you want to remember. When you think back on the happy first year with your mate, commemorate it with a personalized anniversary journal that you can look back on for years to come.
Color Series Photobook
It is an easy way to document the entire year of a relationship. You can include pictures from special days to everyday moments that made the first year together so special. To highlight the photos and make them even more special, you can use fun colors throughout the photo book to create a beautiful album. It is a great way to create a tangible reminder of the first year of marriage.
Custom-Made Jewelry
These personalized gifts are thoughtfully crafted and symbolic of a special bond between the couple. Whether it be a pair of rings, pendants, or charms, custom-made has unique pieces for any occasion. Customizable options include engravings, birthstones, handwriting, and initials. For those who have a particular design in mind, custom-made can work with them to create the perfect piece; linked here is the design of different jewelry.
Each creation is unique and guaranteed to show how much thought and effort goes into each gift. All custom-made products come with a lifetime guarantee, making sure that it is a piece that will last forever.
Bouquet of Flowers
Bright, fragrant blooms can provide a lifetime of memories that symbolize a loving connection. Consider sending a special bouquet of roses with a personalized message of love and devotion. Surprise your partner with a single exotic bloom to create a unique moment of celebration.
For added convenience, you may select online options featuring free delivery and gift-wrapping for a convenient and memorable anniversary gift. With thoughtful arrangements and fresh flowers, bouquets make perfect tokens of love for any first-year anniversary.
Consider These First Year Anniversary Gift Ideas
This list of unique first year anniversary gift ideas is sure to leave your love feeling appreciated. Think of their interests, hobbies, and passions to pick the best gift for them. Whatever you choose, it is sure to leave a lasting impression and remind them of your love and admiration.
Act now and get the best gift for your special someone for your first year anniversary.
Did you enjoy reading this article? Browse our article for more ideas and helpful tips.