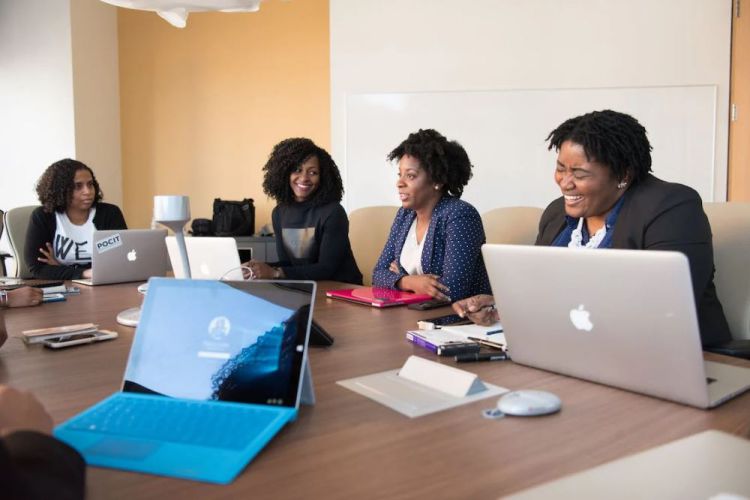 In today's fast-paced and highly competitive insurance industry, efficiency and effectiveness are paramount for success. Insurance firms face a multitude of challenges, from managing policies and claims to staying compliant with ever-changing regulations. 
To navigate these complexities and thrive in the digital age, insurance companies are turning to agency management software. This technology-driven solution is revolutionizing the way insurance agencies operate, enhancing their performance, and ultimately driving growth. 
According to a post by Dataintelo, the agency management software market was valued at USD 1.02 billion in 2017. It is expected to grow at a rate of 10.8% from 2017 to 2030. By the end of 2030, it will reach a valuation of USD 2.48 billion. 
In this article, we will explore how agency management software can empower insurance firms to reach new heights.
Streamlined Operations
The best insurance agency management systems streamline the core operational processes of insurance firms. They make policy administration easier, automate underwriting, and enable real-time access to customer data. This results in lower administrative costs, faster response times, and better customer service.
Managing policies at a typical insurance company can be a time-consuming job involving mountains of paperwork and manual data input. Insurance agency management software automates policy issuance and renewal processes, reducing the potential for errors. This also allows agents to focus on more value-added tasks.
Enhanced Customer Engagement
Today's insurance customers expect personalized service and quick responses. According to a McKinsey & Company blog post, 71% of customers want businesses to provide personalized services. Companies that grow faster drive 40% additional revenue from personalization.
According to VRC Insurance Systems, agency management software allows agents to access customer information instantly. This enables them to provide tailored solutions and respond promptly to inquiries. This results in increased customer satisfaction and retention.
The ability to quickly acquire a detailed customer profile is a game changer for insurance brokers. They can immediately obtain all necessary information without having to wade through multiple systems or files. This includes everything from policy details to previous interactions and client preferences. 
Data Collection and Analysis
Data is a strategic asset in the insurance industry. Agency management software collects and analyzes data, providing insights into market trends, customer behaviors, and underwriting risks. This data-driven approach helps insurance firms make informed decisions, identify new opportunities, and optimize pricing strategies.
In the digital age, data is abundant, but extracting meaningful insights from it can be challenging without the right tools. Data analytics are used in insurance agency management software to convert raw data into meaningful insights. By tracking customer demographics, purchasing patterns, and claims histories, insurers can identify market segments with growth potential.
Improved Compliance
The regulatory landscape in the insurance industry is constantly evolving. Various institutions and authorities implement laws and standards to safeguard consumers and promote fair practices. Staying on top of these regulatory changes can be a challenging task, especially for large insurance organizations.
The automation of compliance checks is one of the primary benefits of agency management software in compliance management. When policies are issued or changes are made, the software can automatically assess whether they meet regulatory criteria. If any issues are identified, the system can flag them for review and resolution, preventing non-compliant policies from being issued.
Efficient Claims Processing
The claims process is an important point of contact for insurance clients. Their experience during this phase can significantly impact their perception of the insurance company. Traditional claims processing methods often involve a manual and paper-intensive approach, leading to delays and potential errors.
Insurance agency management systems revolutionize claims processing by digitizing and automating many of the involved tasks. When a claim is initiated, the software can automatically assign it to the appropriate adjuster based on predefined criteria. This guarantees that claims are handled by the most skilled employees and reduces bottlenecks in the process.
Productivity Boost
With automated tasks and streamlined processes, agency management software frees up valuable time for insurance agents and staff. This allows them to focus on revenue-generating activities, such as sales and client relationships, leading to increased productivity and profitability.
Automation and intelligent data processing replace error-prone, slow data entry, preventing costly inefficiencies caused by inaccurate information input. According to InsuranceNewsNet, intelligent document processing achieves over 98% accuracy in handling data for insurance firms with minimal human involvement. 
Agents and personnel in the insurance industry are frequently weighed down by administrative responsibilities. This includes repetitive tasks such as data entry and document processing. Insurance agency management software automates many of these routine tasks, enabling employees to conserve resources. 
Scalability and Growth
The ability to scale efficiently is essential for insurance companies aiming to capture a larger market share. Traditional systems, characterized by manual processes and disconnected legacy software, often struggle to support growth without significant investments in infrastructure.
Agency management software, on the other hand, is built with scalability in mind. These systems are designed to handle increasing workloads seamlessly. Agency management systems seamlessly adapt to increased demands, managing larger customer bases and higher volumes of claims efficiently.
Final Thoughts
Agency management software is a transformative tool that empowers insurance firms to thrive in the modern landscape. It improves consumer interaction, simplifies processes, and uses data to help make better decisions. 
Moreover, it ensures compliance with evolving regulations, expedites claims processing, boosts productivity, and facilitates scalability for growth. As the insurance sector evolves, accepting this technology-driven solution is no longer a choice, but a strategic need.
Overall, agency management software helps deliver exceptional service to clients. It is the cornerstone of a more efficient, responsive, and profitable future for insurance companies.