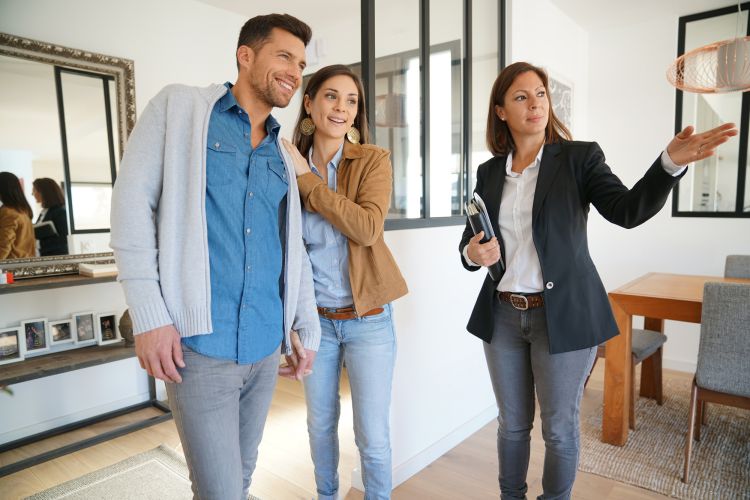 Navigating the real estate landscape is more intricate than merely tracing a property's physical attributes. Purchasing a home isn't just about the number of rooms or its dimensions; it's about the emotions and atmosphere the space evokes. 
Looking deeper into the homebuying process and understanding its intricacies reveals that a home's essence cannot be captured in mere pixels or virtual simulations. One of the reasons to visit a builder display home is that it provides deep insights beyond just surface-level assessments. 
Financial Implications Of Overlooking The Tour 
When diving into home purchasing, it's evident that not all that glitters is gold. Financial prudence necessitates more than a cursory glance at glossy property photographs. In truth, an in-person tour becomes the north star guiding you away from potential fiscal pitfalls. 
Risk Of Overpaying Due To Unseen Issues

: Photos might gloss over essential details like cracks or water stains.

Cost Implications Of Overlooked Repairs

: If left unchecked, missed repair needs could escalate into significant expenses down the line. For instance, unnoticed water damage in the basement might lead to costly

mold remediation

in the future. It's not just about the aesthetics but the foundational integrity of the house. 
While pictures can paint a thousand words, they often don't tell the whole story. You might be stepping into unexpected financial hurdles by sidestepping an in-person tour. 
Real Tour Versus Digital Enhancements 
The real estate market is influenced by digital enhancements, but reality may differ from such portrayals. 
Challenges Of Relying On Property Photos

: Relying solely on photos can lead to misconceptions, as they might present rooms as larger or brighter than they truly are. 

Unique Experience Of A Physical Walkthrough

: A home has an aura beyond its physical attributes. The warmth of sunlight flowing through a window or the comforting silence in a study room can't be digitally replicated. 
While digital tools provide varied views, nothing compares to an actual visit. 
Benefits Of In-Person Inspections And Negotiations 
Visiting a property offers more than just visual satisfaction. It offers insights and negotiation leverage that can translate into tangible savings. 
Enhanced Negotiation Power From Firsthand Observations

: Noticing areas needing improvement, from a dated bathroom to an

overgrown backyard

, can serve as negotiation points.

Sensory Insights

: The sounds of the neighborhood, the feel of floorboards, or even the smell of the rooms can all influence your decision and are things that can't be captured online. 

Crucial Timing For Involving Professional Inspections

: Physical tours can help determine when to bring experts, ensuring you get the most comprehensive assessment. For example, if you spot irregularities in the flooring, it might prompt an early termite inspection. 

Gauging Immediate Compatibility

: In-person tours allow you to visualize your belongings in the space and determine if it genuinely feels like home. 
A personal inspection paints a clearer picture of the property and equips you with the knowledge to negotiate better, ensuring value for money. 
Assessing Lifestyle And Ambiance 
A home shouldn't only meet current needs but also complement future aspirations, serving as the backdrop for life's moments. 
Impact of Proximity to Essentials

: Being close to schools, workplaces, healthcare facilities, and recreational areas can significantly enhance one's quality of life and daily convenience. 

Importance Of Understanding The Local Community Vibe

: The surroundings of a property, from nearby amenities to neighborhood demographics, can greatly influence your living experience. 
A house's structural aspects are vital, but ambient vibes and community surroundings are equally crucial for harmonious living. 
Technology In Tours: A Double-Edged Sword 
Technology has revolutionized home viewing, but not without its challenges. 
Advancements In Virtual Tours

: They offer an efficient way to view many properties without traveling. A buyer in New York can virtually explore a California beachfront property.

Limitations Of Digital Tours

: They can't capture the true ambiance of a home across different times and seasons. For example, while summer noon might show a bright and sunlit living room, a virtual tour can't convey the cozy winter evening atmosphere with a fireplace roaring.
Despite its advantages, technology falls short in truly capturing the essence of a home. 
Concluding Thoughts: The Home Tour Advantage 
When purchasing a home, in-person tours stand out as a paramount step in ensuring a wise investment. Whether it's the risk of overpaying, the deception of digital portrayals, or the undeniable advantages of firsthand observations, the essence of a physical visit is irreplaceable. Moreover, understanding the ambiance and vibe of a potential home and neighborhood ensures a fit that resonates with one's lifestyle. As technology advances, it's clear that the traditional house tour remains an invaluable component in the buying process.