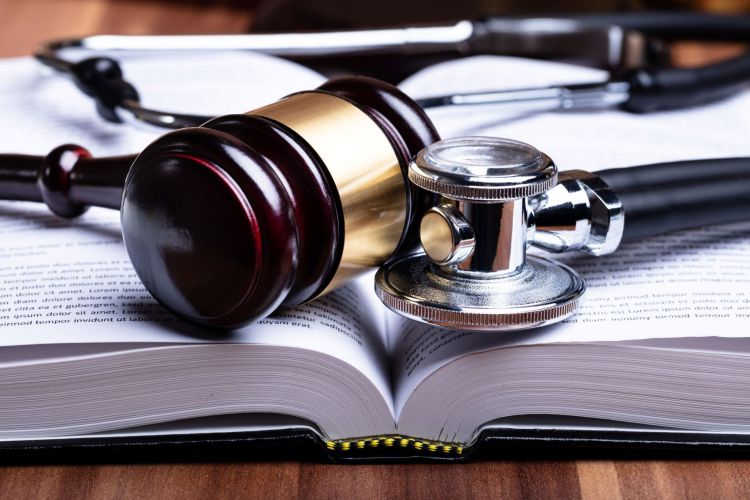 Medical malpractice sits at the intersection of two complex fields: medicine and law. At its core, medical malpractice occurs when a healthcare provider deviates from the accepted standard of care in treating a patient, resulting in harm. When such unfortunate situations arise, they compromise not only the health and well-being of the patient but also lead to profound psychological and financial implications. If you or a loved one has been a victim of medical malpractice, seeking legal redress is crucial. However, choosing the right attorney is equally vital. 
Continue reading this article to learn some tips for choosing your legal aid wisely.   
The Significance Of Specialized Legal Aid 
It's essential to understand that not all attorneys are created equal. Someone specializing in property law or tax might not have the expertise to handle a malpractice suit. Given the intricate nature of medical terms, practices, and standards, it's imperative to have someone with deep knowledge in the field. This is where the importance of finding a medical malpractice attorney in West Virginia, or any other state, becomes paramount. You wouldn't trust a cardiologist to perform brain surgery, and the same principle applies when selecting your legal aid. 
Tips For Choosing A Medical Malpractice Attorney 
Now that you understand the significance of specialized legal aid, it's time to familiarize yourself with some tips for selecting a medical malpractice attorney. These include: 
1. Evaluate Their Experience And Track Record 
In the realm of medical malpractice, experience can't be overstated. Choosing an attorney with a proven track record in handling such cases is essential. They should be familiar with the intricacies and nuances associated with medical malpractice claims. To evaluate your prospective attorney's experience and track record, consider the following factors: 
Years In Practice:

While being in practice for a long time doesn't always equate to proficiency, it can provide an indication of stability and experience. Ask prospective lawyers how long they've been handling medical malpractice cases specifically. 

Past Verdicts And Settlements:

This doesn't only pertain to the number of wins but also the nature of those wins. Did the attorney handle cases similar to yours? What were the outcomes? These questions will help you gauge the attorney's proficiency in handling cases.

Professional Recognition:

Has the attorney or their firm received any awards or distinctions? While these aren't the sole criteria, they can indicate peer recognition. 
These factors can give you insights into their experience, credibility, and success rate.  
2. Check For Clear Communication Skills 
Medical malpractice cases can become deeply technical. A skilled attorney should be able to break down these complexities into understandable terms for their clients. Their communication skills can also be pivotal in the courtroom, where they must present your case clearly and convincingly to a jury. 
Remember, an attorney's willingness to communicate and keep their clients informed is a reflection of their commitment. A lack of regular updates or unreturned calls should be a cause for concern. Therefore, when you meet with a legal professional, ask them about their communication style. How do they typically communicate with their clients? What are their strengths and weaknesses in terms of communication? 
3. Read Testimonials And Reviews 
Past clients' testimonials can give you an idea of what to expect. How satisfied were they with the attorney's services? Were they helpful? Did they believe the attorney prioritized their best interests? Reviews and personal recommendations can answer these questions and offer valuable insights.
4. Assess Their Resources And Network  
Medical malpractice cases often require testimony from medical experts to attest to the deviation from the standard of care. A seasoned attorney will have a network of reputable medical experts they can rely on to bolster your case.  
Moreover, they should have the resources to handle cases that might take time and require extensive research. For example, your prospective attorney might have strong connections with leading experts. When you file a medical malpractice lawsuit, these connections become invaluable in bringing authoritative testimonies to support your case. 
5. Look For A Transparent Fee Structure  
Medical malpractice cases can be expensive. Between hiring experts, accessing medical records, and the duration of the lawsuit, costs can accumulate. Therefore, one of the significant concerns when hiring legal aid is the cost. Ensure your prospective attorney offers a clear fee structure, preferably on a contingency basis. This means you don't have to pay unless you win the case. Transparency in this area can ensure there are no unexpected financial burdens down the line.
6. Beware Of Red Flags 
While many attorneys will have your best interests at heart, be on the lookout for potential red flags. When selecting a legal professional, be cautious of promises. No attorney can guarantee a win, no matter how strong a case seems. Beware of those who make such promises. 
Moreover, it's important to be wary of high-volume firms. Some operate by taking on a massive volume of cases and settling them quickly. This might not be beneficial for those with a complex medical malpractice case that requires dedicated attention. 
7. Consider Personal Connection  
Lastly, while technical skills, experience, and resources are essential, so is a personal connection. You'll be working closely with this attorney, which is why trusting them with a very personal aspect of your life is paramount. It's also essential to feel comfortable with them, trust their judgment, and believe they genuinely care about your well-being and the outcome of your case. 
Conclusion  
Navigating medical malpractice isn't just about legal knowledge. It demands an attorney who understands the emotional trauma their clients might be going through, the medical intricacies involved, and the nuances of the legal system. By diligently following the tips above, you stand a better chance of finding a legal representative who will fight for your rights and guide and support you throughout the process. Choosing wisely is the first step to ensuring justice is served.