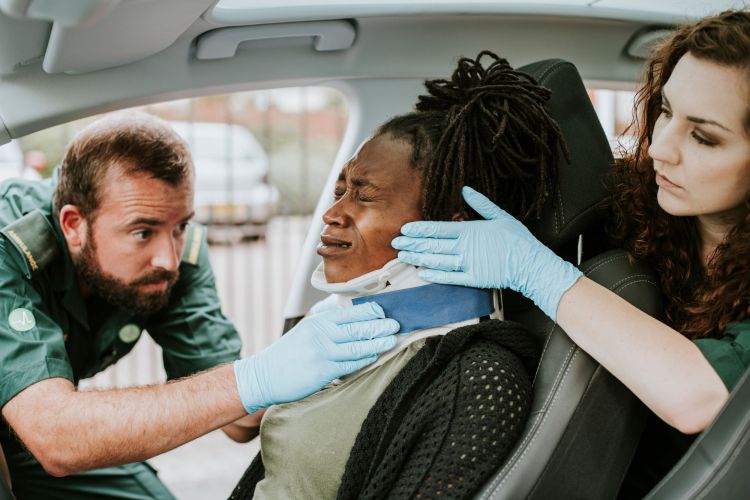 The specter of car accidents hangs heavy in people's daily lives. More common than anyone would wish, these tragic events inflict immediate harm and send shockwaves rippling through lives, families, and entire communities. 
Each catastrophe that occurs, like the many car accidents cases in Seattle and other bustling cities, highlights the urgent need for everyone to foster a culture of safety proactively. Understanding the root causes of car accidents and taking deliberate measures toward secure travel can drastically change this disheartening narrative.  
This article aims to be your guiding light, illuminating the common causes of road mishaps, offering valuable tips for safer driving, and pointing out the often-overlooked mistakes. So, it's time to secure your seatbelts, adjust your mirrors, and embark on this crucial journey toward a safer future on the roads. 
Understanding The Common Causes Of Car Accidents 
In 2020, the U.S. witnessed an alarming number of car accidents, with the tally reaching an overwhelming 5,250,837 collisions. To navigate the road safely and effectively, motorists must know the most common factors behind these incidents. This comprehension paves the way for more informed, alert, and capable drivers. 
Distracted Driving

– Distractions come in many shapes and sizes. Activities such as texting, adjusting the radio, eating, or conversing with passengers can draw a vehicle operator's attention away from the road, heightening the risk of crashes. 

Speeding

– Speeding continues to cause a significant proportion of car accidents. As vehicle speed increases, the available time to react to unexpected changes decreases, leading to a higher likelihood of collisions. Furthermore, the impact force during a high-speed collision often results in more severe injuries. 

Drunk Driving

– The consumption of alcohol impairs a driver's judgment, coordination, and reaction times, making it one of the most hazardous practices on the road. 

Reckless Driving

– This category encompasses various dangerous behaviors, such as tailgating, ignoring traffic signs, and changing lanes without signaling.

Adverse Weather Conditions

– Poor weather conditions, including rain, snow, fog, and high winds, present unique challenges to motorists, such as reduced visibility and decreased road traction. 
With a deeper grasp of these common accident causes, vehicle operators can take steps toward safer driving practices. The subsequent section offers practical advice and tips to counter these risks.
Essential Tips For Safe Driving 
Maintaining safety on the road is a collective responsibility. You can adopt specific practices to minimize risks and promote safer driving conditions. Here are some essential tips: 
Maintain focus

– Always keep your attention on the road. Avoid distractions such as mobile phones, car entertainment systems, or engaging too deeply in conversations with passengers. 

Follow speed limits

– Speeding decreases the time you must react to unexpected circumstances.

Always adhere to the speed limit and adjust your speed accordingly in response to poor weather or heavy traffic conditions.

Never drive under the influence

– Alcohol and drugs impair your ability to drive safely. If you plan on consuming substances that affect your coordination or reaction time, arrange for a designated driver or use public transportation. 

Keep a safe distance

– Tailgating or following too closely behind the vehicle in front can lead to accidents if the leading car stops suddenly.

Use indicators and check blind spots –

Always use your turn signals when changing lanes or making turns to alert other road users to your intentions and help prevent collisions. In addition, before making any lane changes, it's crucial to check your

blind spots

. Despite the use of mirrors, some areas around your vehicle aren't fully visible, so a quick over-the-shoulder glance can help ensure the path is clear before you maneuver. 

Regular vehicle maintenance

– A well-maintained vehicle is less likely to cause troubles due to mechanical failures. Regularly check your brakes, tires, lights, and other essential systems. 

Adapt to weather conditions

– Poor weather requires more caution. Slow down, use headlights in fog or rain, and increase your following distance during such conditions. 

Wear your seatbelt

– Seatbelts can save lives in a collision. Always buckle up and ensure that all passengers do the same. 
These cautious driving practices aren't exhaustive but offer a solid foundation for minimizing risks on the road. It's essential to remember that the journey toward mindful driving begins with every individual's effort and commitment. 
Common Mistakes To Avoid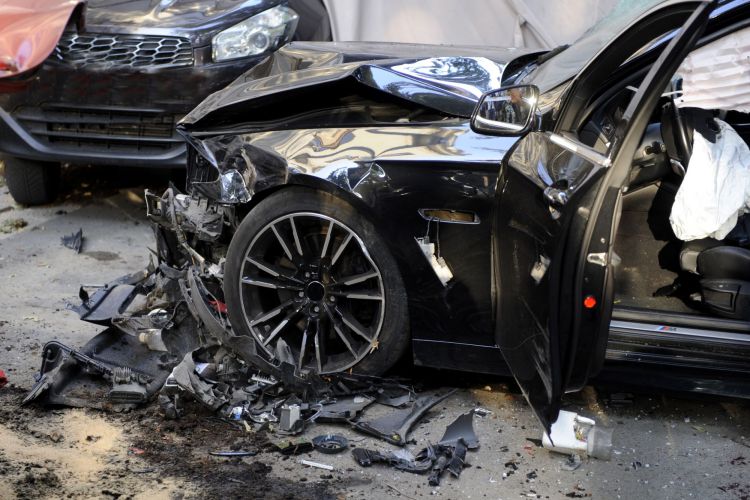 Even the most experienced motorists can sometimes fall into patterns of negligence or oversight. Awareness of these common mistakes can help them stay vigilant and avoid actions that may compromise safety on the road. 
Neglecting maintenance

– Regular vehicle checks and maintenance are essential to ensure safe operation. Ignoring this can lead to malfunctions, which in turn can cause accidents. 

Disregarding traffic signs

– Traffic signs and signals are there for a reason. Ignoring them, intentionally or out of distraction, can lead to severe catastrophes. 

Not adjusting to conditions

– Different driving conditions, such as weather changes, traffic flow, or night-time driving, require different responses. Failing to adjust driving behavior in response to these conditions can increase the risk of crashes. 

Not using seatbelts

– Buckling up could save your life, yet many people still neglect to use seatbelts. Always strap yourself in for a short trip or a long journey. 

Multi-tasking while driving

– Doing anything other than focusing on the road while driving is a mistake. Distractions like texting, putting on makeup, listening to loud music, or glancing at a billboard can lead to delayed reactions and increased accident risk. 

Driving while fatigued –

Tiredness significantly impairs driving abilities. Vehicle operators should avoid long drives without breaks and not go on the road when exhausted or sleepy. 

Overconfidence in driving ability –

Overconfidence can lead to risky behaviors such as speeding, reckless driving, or disregarding using indicators. Responsible motorists are aware of their limitations and drive with care and attention. 
Everyone can contribute to a safer road environment by acknowledging and avoiding these common mistakes. Each one shares the responsibility to act with caution and respect for others while driving. 
Final Thoughts 
Operating a vehicle is a responsibility that demands unwavering vigilance, strict adherence to safety guidelines, and an active commitment to avoid common errors. By following responsible driving practices and avoiding commonplace mistakes, everyone can help reduce the alarmingly high number of road mishaps.