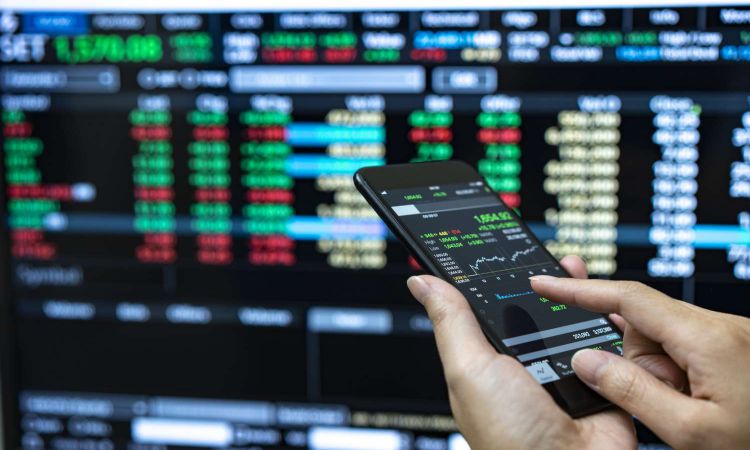 When investing in equities, you expect to see predictable, regular returns. But the stock markets do not continuously operate in that way. Stock markets can show extreme volatility and wild swings.
Some traders have come up with ways to play the stock market. The most well-known is day trading, where traders trade in and out of stocks several times daily for small but consistent profits.
For long-term holdings, there is program trading. Introducing program trading to your portfolio adds consistency that many other trading styles do not.
Read on to find out what program trading is and how it works.
What Does Program Trading Mean?
Program trading is the buying and selling of securities listed in an automated system.
Program trading involves buying and selling securities based on pre-defined rules and algorithms. It is used by institutional investors like hedge funds, pension funds, and mutual funds.
By program trading, these investors can capitalize on small price movements in the market. They generate a more significant return on their investment.
What Are Trading Tools?
Traders must have the right trading tools to help them manage their positions. Trading tools are software programs or online platforms that provide users with analysis and execution features. This helps them make trading decisions.
These tools range from simple programs that provide fundamental technical analysis to sophisticated platforms. Traders can also use trading tools to monitor stock investment, track portfolios, and place trades quickly.
These tools can also give information about day trading signals.
What Are the Advantages?
Program trading has three primary advantages. First, it can ensure faster execution compared to manual trading. This allows traders to make decisions faster than ever before.
Next, it enables investors to reduce their overall market risk. It helps identify potential undervalued assets and see opportunities to diversify.
Finally, program trading allows investors to be more strategic and focused in their decisions.
What Are the Drawbacks?
Program trading can contribute to market volatility. It can exacerbate market corrections. Rapid, automated trades can cause prices to fluctuate more quickly than expected.
This can lead to more unpredictable price changes. These rapid trades can lead to increased trading costs in terms of transaction fees and delays in order execution.
How to Start Program Trading?
To start program trading, traders must develop a trading strategy and find an appropriate software program to implement the plan. It is essential to understand the system's parameters, such as the size and type of orders.
Once the strategy is in place, traders must have enough capital to generate and draw down on profitable trades. After that, the trader must continually monitor the trading activity and adjust the system parameters, as needed, to optimize the profit potential.
Try Program Trading Today
Program trading is an automated form of stock trading. Large investors can purchase many stocks in one transaction and take advantage of market opportunities.
Numerous tools and strategies are available to help investors use program trading to maximize their returns. Start taking advantage of program trading today to ensure your investments pay off.
If you want to read more articles, follow our blog.