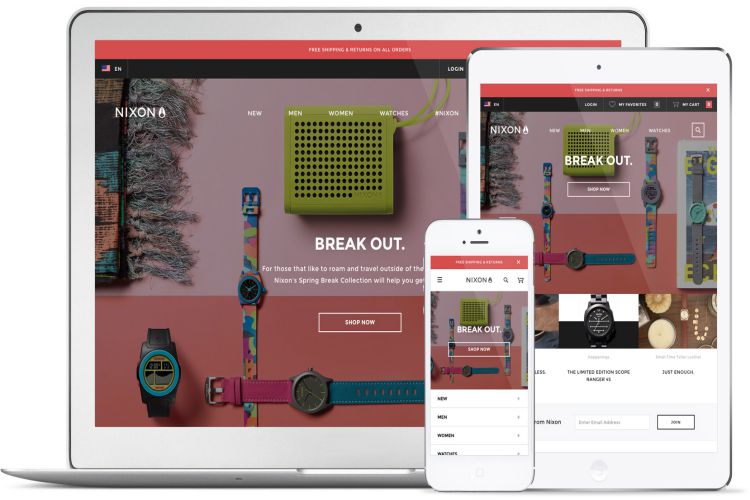 In today's digital age, e-commerce reigns supreme. With a mere click, shoppers can have products from across the globe delivered to their doorsteps.
But with great power comes great responsibility, primarily if you're tasked with creating an e-commerce site. How do you stand out in a crowded digital marketplace? The secret lies in blending design and user experience.
Why Design Matters
First Impressions Count
In the world of e-commerce, first impressions are paramount. Just as one would judge a physical store's appearance before entering, online shoppers form an opinion about an e-commerce site within the first few seconds of their visit.
The "blink test" is a term used in the digital design world, referencing the short 3 to 5 seconds users take to judge a website upon landing. If they like what they see in that timeframe, they'll stay and explore. If not, they'll likely abandon your site.
A well-designed website subtly guides users towards making a purchase. Clear call-to-action buttons, spotlighted promotions, and a straightforward navigation layout can enhance the user's shopping experience.
Consistent Branding 
Consistency in design, colors, and logos across all pages looks professional and builds trust and brand recognition with your audience.
Humans inherently crave consistency; it's a comforting trait. In e-commerce, where transactions occur without face-to-face interaction, shoppers seek signs of reliability. A consistent design assures them of the professionalism and stability of your brand.
The Art of User Experience
Navigability
In the bustling online marketplace, a user's journey should feel akin to walking through a well-organized store where items are intuitively placed. When products are logically categorized, it reduces the cognitive load on shoppers, allowing them to find what they're seeking effortlessly. Incorporating tools like a responsive search bar and robust filters further streamlines this process.
Filters, especially, empower users to narrow down vast selections based on their preferences, ensuring a more personalized shopping experience. In essence, easy and intuitive navigation isn't just about aesthetics; it directly influences purchase decisions by reducing friction and enhancing user satisfaction.
Mobile Responsiveness
The pocket-sized screens of mobile devices have become the primary window to the online world for many. As screen sizes and device types proliferate, an e-commerce website that doesn't adapt risks alienating a vast segment of potential customers.
A mobile-responsive site ensures that visuals and functionalities remain consistent and user-friendly, irrespective of the device's dimensions. Beyond aesthetics, mobile optimization impacts factors like page load times and clickability of buttons, directly influencing user experience and, ultimately, sales conversions.
Fast Loading Times
Users expect pages to load swiftly. Slow sites can lead to impatience, abandonment, and lost sales. Slow websites can send a message of outdated technology or poor website management.
Speed is more than just a technical measurement; it's a pivotal aspect of the user experience.
The Harmony Between Design and User Experience
Cohesive Elements
While attractive visuals captivate, the user experience is what they retain. Your website's design elements should not just be aesthetic but functional, too.
Intuitive Checkouts
An easy-to-use and streamlined checkout process minimizes cart abandonment rates. Think design simplicity merged with user experience effectiveness.
Feedback and Interaction
Use design to prompt users to leave reviews, engage with content, or follow calls to action, enhancing their overall experience.
Why Consider Custom E-commerce Web Development?
With many template-based platforms available, why should one consider custom e-commerce web development?
Tailored to Your Needs
Custom solutions mean your e-commerce site is built based on your unique business needs rather than you trying to fit into a predefined box.
Scalability and Flexibility
Custom-developed sites can grow with your business, adapting to new requirements without extensive overhauls.
Enhanced Security
Custom solutions often provide a higher level of security, ensuring your business's and your customers' data remain protected.
Conclusion
The road to e-commerce success is paved with strategic design and impeccable user experience. By harmonizing these elements and considering the undeniable advantages of custom development, you're not just creating a site; you're crafting an e-commerce experience that both delights and delivers.