Dealing with an injury is tough, but grappling with the medical bills that follow can feel even more daunting. The paperwork seems endless, filled with codes and figures that make little sense to anyone outside the healthcare industry.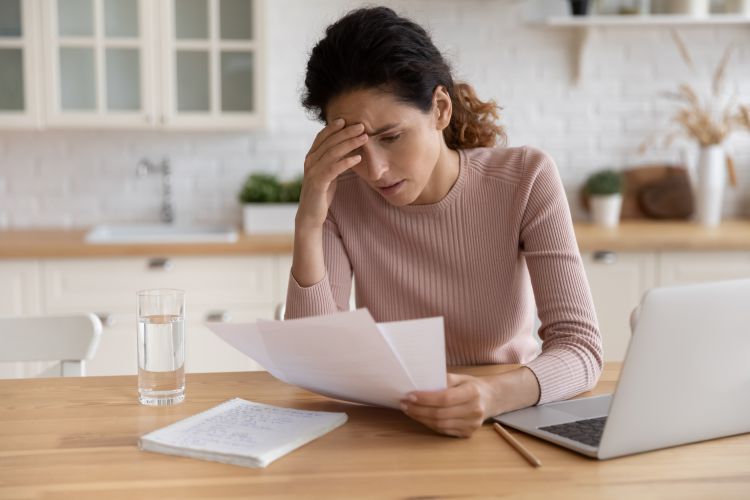 Yet, these documents are crucial as they determine your financial commitments. Understanding your medical bills after sustaining an injury is essential to ensuring you're not paying more than you should and recognizing the services you've received.
Amidst the chaos, the last thing on your mind is the labyrinth of costs that will follow. But soon, the bills start arriving, and they're often as painful as the injury itself. So, how do you begin to understand them?
Decoding The Charges: What Are You Paying For?
Navigating medical bills can often feel like reading a document written in a foreign language. However, it's crucial to understand exactly what every charge is for, ensuring you're not paying more than you must. So, let's break it down and understand those figures:
Room Charges

: This is what you're paying for the bed you used and the space you occupied in the hospital. 

Medication Fees

: Every pill, syrup, injection, or IV bag comes with a cost. Make sure all these medications line up with what was administered during your stay.

Procedure Costs

: These encompass not just the process but also the materials used, from surgical tools to gloves and gowns.

Lab Tests

: These include all kinds of tests—blood tests, imaging tests, etc. It's good to know which tests you've undergone and why, as unnecessary tests can inflate your bill.
Don't just accept these charges at face value. If something seems off, get on the phone with the billing department. Sometimes, errors can be made in billing, which isn't always in your favor. 
Navigating Through Insurance: Your Policy's Role
This isn't just about paying the premiums but maximizing your insurance coverage. Here's how you can make your policy work for you. 
Know Your Coverage

: Scrutinize your policy. Check the summary of benefits, which gives you a rundown of what's covered and what's not. 
Understand Your Deductibles

: Track how much of your deductible you've already paid and the balance remaining. Remember, you must pay this amount before your insurance covers the rest.

Appeal, If In Doubt

: If you believe your policy should have covered a service, don't accept a rejection at face value. Gather all relevant documentation, including medical records and statements, and file an appeal.
Dealing with insurance claims can be overwhelming and frustrating, especially if you're injured after an accident. If things don't go your way, don't hesitate to work with a personal injury lawyer who can ensure you get the compensation you deserve.
Unpacking Out-Of-Network Costs: Avoid The Traps
Out-of-network costs kick in when a medical professional who isn't covered under your insurance plan treats your condition. Here's how to avoid and keep those costs in check:
Know Before You Go

: Before any appointments or procedures, do your homework. Contact your insurance company to confirm whether a provider is in-network.

Scrutinize Your Bills

: When your bills roll in, review them with a fine-tooth comb. Look for services charged by out-of-network practitioners.

Negotiate

: If faced with exorbitant out-of-network bills, don't hesitate to negotiate with the provider. Some may reduce fees or offer payment plans to help you settle your bills.
It's all about advocating for yourself and knowing the ins and outs of your insurance plan. With the right approach, you can save yourself heaps of stress and safeguard your wallet against unwelcome surprises.
Seeking Assistance Programs: Finding The Extra Help
Dealing with the aftermath of an injury can be financially draining. But there's good news: you're not alone in this struggle. Various assistance programs are designed to give you that extra financial cushion when you need it most. 
Here's how you can tap into these resources:
Understanding Your Eligibility

: First off, check your eligibility. Review the requirements for federal and state programs, as well as non-profit organizations. It's all about finding a fit for your specific situation.

Exploring Non-Profit Organizations

: These groups can offer financial assistance, counseling, and guidance to additional resources. A quick internet search or discussion with your medical provider can direct you to these lifesavers.

Applying For Government Assistance

: Don't forget about government programs.

Social Security

and other state-specific initiatives can come to your rescue, particularly if your income has taken a hit or you're dealing with long-term medical costs.
By exploring all available options, you're taking proactive steps toward alleviating the burden of your medical bills. So, research, ask questions, and don't hesitate to apply for assistance. After all, your focus should be on healing, not worrying about how to pay your bills.
Final Words
Managing your medical bills following an injury doesn't have to be a nightmare. It's about being thorough, proactive, and unafraid to challenge things that don't seem right. 
Keep track of all documents, ask questions, and seek professional guidance. You've already dealt with the stress of an injury; you don't need the tension of handling the financial fallout alone. Knowledge is your tool in ensuring you only pay what you owe.