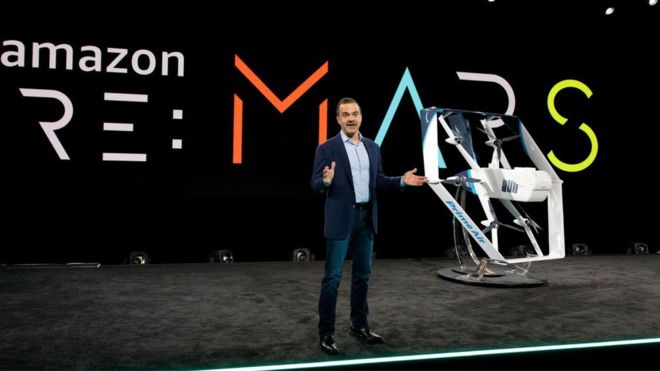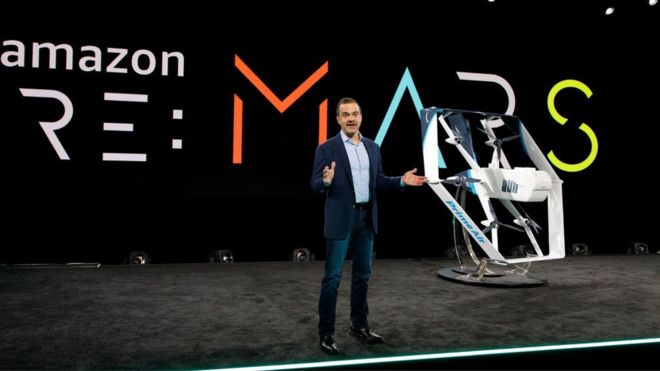 The rumors you've heard about Amazon's Prime Air is now on its path to becoming a reality. You heard it right; it's not fair! Amazon promises to launch its drone deliveries in the US "within months."
An announcement was made in Amazon's inaugural Mars conference that took place in June at Las Vegas, where the giant online retailer also unveiled its latest design of drone. Previously, the US Federal Aviation Administration granted permission to Amazon for the aircraft to operate.
The electric and autonomous drone is capable of carrying packages of up to 2.2 kilograms of weight, and it can fly up to 15 miles to make the delivery within 30 minutes. Its weight may sound light, but according to Jeff Wilke, amazon's consumer worldwide CEO, it will be able to handle from 75 to 90 percent of Amazon deliveries.
The hexagonal aircraft comes with two modes of flight, one of which allows its helicopter-like vertical take-off and landing, whereas the other one called "airplane mode" functions to navigate in a straight-forward pace.
Its improved technology also makes it able to detect and avoid obstacles like wires and pillars, keeping itself as safe as possible on its way to delivery. If the drone senses any object or person at its delivery zone, it delays the landing.
With the implementation of this technology, online retail industry will face a revolution. Not only will this reduce the duration of deliveries, but also it will improve the cost-efficiency.
However, exactly where and when the drones will be launched is still unannounced. Amazon is in the process of having necessary permissions granted for the project to launch. It may be any day soon for you to have your delivery landed right in your backyard. Let's see how long they take to make it happen.