Investing in your employees' skill development is crucial for the growth and success of any organization. By proactively empowering your workforce with new competencies, you not only boost their job satisfaction but also foster a culture of continuous learning, driving innovation and adaptability within the company. Skilled employees are more confident, engaged, and motivated, leading to higher retention rates and reduced recruitment costs.
This article explores essential strategies that organizations can employ to build up their employees' skills effectively. These strategies aim to bridge the gap between current skill sets and future needs, creating a workforce that is well-equipped to tackle emerging challenges and embrace opportunities.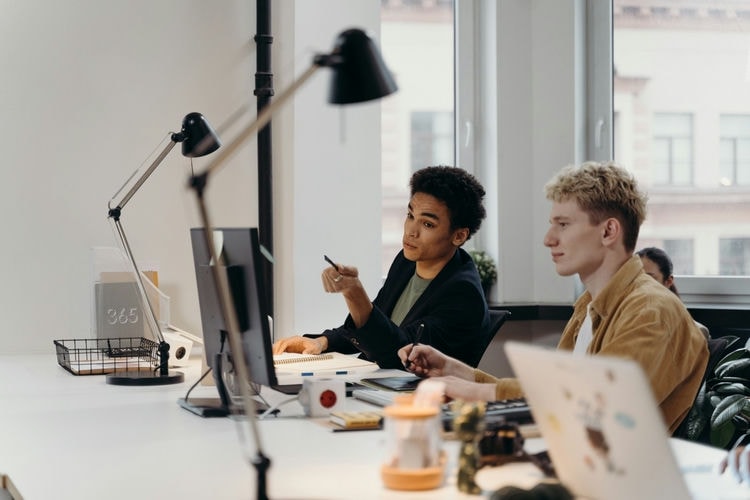 Identify Skills Gap and Training Needs
The first step towards upskilling your employees is to diligently identify the skills gap within your organization. Conducting comprehensive skill assessments and meticulously analyzing performance metrics are essential for gaining a clear understanding of your workforce's strengths and weaknesses. These assessments help pinpoint specific areas where employees need improvement, providing valuable insights that guide the upskilling process effectively.
Skill assessments go beyond merely evaluating technical expertise; they encompass soft skills, such as communication, problem-solving, and leadership, which are equally vital for overall organizational success. By holistically assessing both technical and soft skills, organizations can build a well-rounded and adaptable workforce, capable of navigating diverse challenges.
Once the skill gaps are identified, the next critical step is to create tailored training programs that cater to these specific needs. A one-size-fits-all approach is no longer sufficient in today's dynamic business landscape, where skill requirements constantly evolve. Customized training initiatives enable organizations to address the unique needs of different teams and individual employees, ensuring that the learning experiences are relevant and impactful.
Provide On-the-Job Training and Shadowing Opportunities
On-the-job training and shadowing opportunities play a pivotal role in providing employees with invaluable hands-on learning experiences. Unlike traditional classroom settings, these experiential learning approaches immerse employees in real work scenarios, allowing them to apply theoretical knowledge to practical situations. Through on-the-job training, employees gain a deeper understanding of their roles and responsibilities, honing their skills through real-time problem-solving and decision-making.
To further enrich the learning process, organizations should actively encourage mentoring and peer learning initiatives.
Mentoring programs enable experienced professionals to share their expertise with less seasoned colleagues, cultivating a culture of knowledge transfer and fostering professional growth. Mentors provide guidance, advice, and constructive feedback, empowering mentees to develop both technical competencies and essential soft skills like leadership and communication.
Promote Continuous Learning Culture
Establishing a culture that prioritizes continuous learning is a transformative journey that demands deliberate initiatives and steadfast dedication from leadership. To nurture such a culture, organizations should actively encourage employees to seek out professional development opportunities and extend support in their learning pursuits.
Offering incentives for obtaining certifications or attending workshops serves as a powerful motivator for employees to invest in their growth. These incentives can range from financial rewards to recognition and career advancement opportunities, reinforcing the organization's commitment to employee development.
Moreover, providing easy access to learning resources is key to empowering employees to take control of their learning journey. Offering a diverse range of resources, such as online courses, webinars, workshops, and mentoring programs, caters to various learning preferences and ensures that employees can choose the methods that suit them best.
Integration of learning into the daily work life is essential to cultivating a culture of continuous learning. Encouraging employees to set aside dedicated time for learning, incorporating learning objectives into performance evaluations, and fostering a supportive learning community within the organization all contribute to making learning an integral part of the work routine.
In addition to internal resources, organizations can also partner with external learning platforms and institutions to broaden the range of opportunities available to employees. This enables access to specialized courses and industry insights that complement the organization's internal development initiatives.
Utilize Off-the-Shelf eLearning Content for LMS
As an example, consider incorporating off-the-shelf eLearning content for LMS. This content hosts a wealth of ready-made courses and microlearning modules that can bridge knowledge gaps, enhance skills, and boost overall performance. The flexibility of off-the-shelf content allows employees to learn at their own pace, and its diverse range of topics caters to various skill requirements.
Provide Opportunities for Skill Application
To solidify and internalize newly acquired skills, it is crucial to provide employees with ample opportunities to apply what they've learned in real-world settings. Assigning real-world projects and tasks that align with the training content allows employees to put their knowledge into action, gaining practical experience and confidence in their abilities. These hands-on experiences not only reinforce their learning but also offer a safe environment to experiment and explore their skills without fear of failure.
Furthermore, organizations should actively encourage innovation and support creativity among their employees. Fostering a culture that values new ideas and creative problem-solving empowers employees to think outside the box and apply their skills in unconventional ways. This approach not only enhances the organization's adaptability but also encourages continuous improvement and forward-thinking.
In addition to providing opportunities for skill application, offering constructive feedback and recognition is essential in motivating employees to continue their skill development journey. Providing regular feedback, encompassing both positive and constructive elements, assists employees in comprehending their strengths and areas for improvement, enabling them to refine their skills effectively. Recognition and acknowledgment of their efforts not only boost their confidence but also reinforce the value of skill development within the organization.
By implementing these essential strategies, organizations can foster a dynamic learning culture and empower their employees to thrive. Identifying skill gaps and utilizing off-the-shelf eLearning content ensure that employees remain competitive, engaged, and ready to tackle future challenges. Building up employees' skills is an investment that pays dividends in improved productivity, enhanced employee satisfaction, and long-term business success. Encouraging continuous learning instills a growth mindset and equips employees with new skills to embrace change. This commitment to employee development becomes a competitive advantage in attracting top talent and fostering a positive work environment. Overall, a learning-centric approach drives organizational success in a rapidly changing world.