Finance is a subject that is not everyone's cup of tea. In fact, most Americans struggle with day-to-day budgeting decisions leading to anxiety about their financial future.
According to a recent survey by CNBC, 58% of people believe that finances control their lives, whereas a staggering 77% are anxious about their current monetary situation. More specifically, 68% of Americans are stressed that they don't have enough money to retire, 56% are worried about the increasing living costs, and 45% struggle with debt levels.
Despite these ground realities, only 35% of people worked with financial advisors in 2022, according to Statista. This number has decreased compared to last year, raising several questions.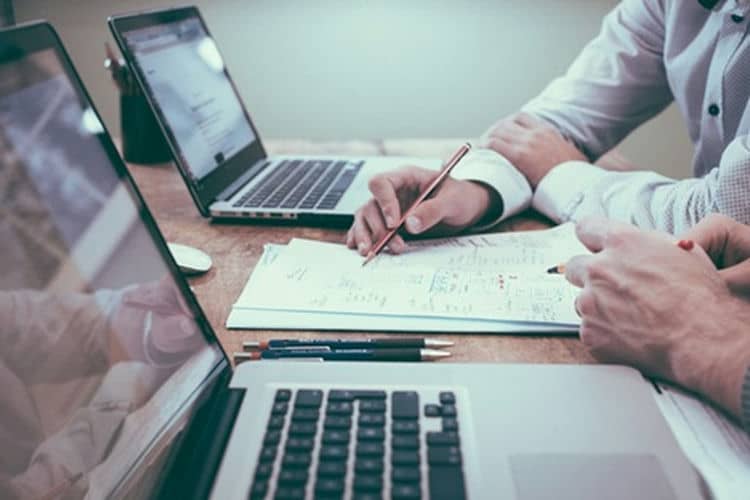 A financial advisor is an expert with the knowledge and expertise to offer sound advice not just on day-to-day budgeting matters but investments, estate management, and retirement planning – to name a few.
They hold command over a subject that is a source of concern for most people giving them the skills to devise and execute personal finance strategies for a secure financial future.
If you're one of the 57% of individuals in America who don't have a financial representative yet, here are a few reasons to change that:
1.   They can increase returns and lighten your worries
The beauty of financial advisors is that they don't just understand personal money matters but have knowledge about the current market as well. Their interpretation of various asset performances gives them an edge in helping you reduce your financial burden.
These days, experts are offering extensive financial advice over mass media channels. For instance, there are several radio financial advisor programs for people searching for better budgeting and personal finance recommendations.
The simplest suggestion from a financial expert can have profound results. For starters, they can offer you investment strategies that have a solid footing. In fact, working with a financial advisor can bump your annual return on investments by an average of 3%, according to Fidelity.
On a minimal investment of $100,000, that's $3,000 a year. This adds up to $30,000 in 10 years and $60,000 in 20 years, which is 60% of your original investment, not to mention the returns you can make by investing these profits again.
It is evident from this simple statistic that the extent to which your financial future can change with a simple decision to get professional financial advice.
2.   Financial advisors can help you get a budget in place
Consulting with a financial advisor can change how you've traditionally handled money matters. Budgeting can make a huge difference for people living paycheck to paycheck, having no retirement savings, and living with financial stress.
Sitting down with a financial expert can give you the clarity to understand how personal budgets work and how they can work in your favor, especially over the long term.
Once you classify your typical monthly income against expenditures, you can see where you can cut back, save and invest for a rainy day. Where at one point you thought you would never be able to take that dream vacation to Greece, you will now see the possibility of taking regular holidays.
A budget is the simplest financial aspect, but its difference is extensive because it opens the doors to countless possibilities. And the magic of a financial advisor is that they teach you how to get it right.
3.   They help protect your family's financial future
While this may be an emotional subject that many people shy away from, it doesn't change the fact that life is unpredictable. As a person with a family to support, somewhere in the back of your head, you will be worried about their financial future.
How will your children afford higher education, what assets will they have at their disposal, and what quality of life will they have as they grow up?
Financial advisors can get you out of the bubble where you are only worrying and put you in a space where you feel relatively at ease. They can craft a secure future for you and your family through budgeting and clear advice on managing your money.
They facilitate you with the strategies that will enable you to safeguard your family's financial future in a way that neither you nor they need to worry about where the money will come from because it's already there.
4.   Plan your retirement
Another benefit of financial advisors is that they allow you to envision a life where you can decide when to retire. For the average salaried person, this is seldom a "choice." They feel they need to continue working as long as they can, even if that's past their retirement age.
This doesn't have to be the case, especially when you have professional support about the optimal ways to retire early and enjoy the life you've been working tirelessly for.
5.   They are a disinterested third party to offer you unbiased advice
Besides the fact that financial advisors hold expertise in money matters, they also have no emotional stake in your standings. This puts them in a position to offer you the best and most profitable scenarios for future growth.
These experts hold the power to clarify the bigger picture for you. Here's a stat to give you a better idea. A recent study has shown that people who manage their own IRA and make even one material change to their investment strategy for five years saw an 8% decrease in their financial performance.
These are the pitfalls that a financial advisor can help you avoid. They can drive your investment portfolio toward where the market growth lies, allowing you to benefit in the long run.
Conclusion
These are just a few of the many reasons why you should hire a financial advisor. With their skills and knowledge, these individuals will streamline day-to-day finances and overhaul your investment strategies, making you more poised to have retirement savings.
You can also plan for your family's financial future without worrying about inadequate savings or investments. All you need to do is find the most reliable advisor near you and sit with them to discuss your future.