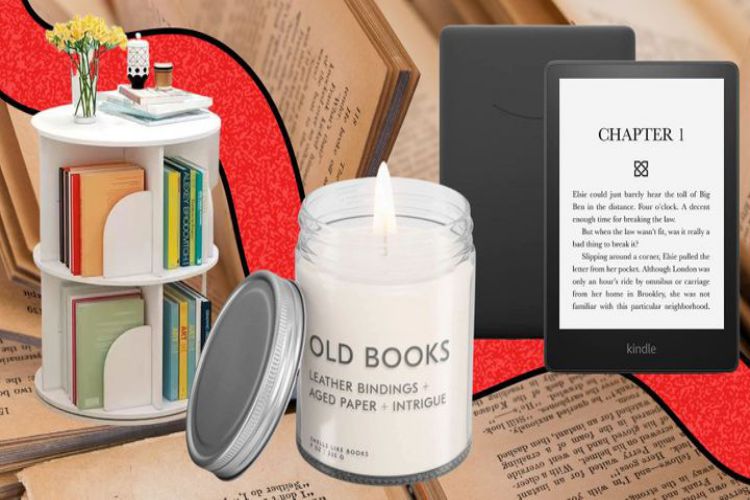 Books have been one of the most instrumental tools in human history. It has brought information to the masses. Made it possible to tell more stories and have those words passed down precisely from one generation to the next. We're still reading books written hundreds of years ago. We're still enjoying the words and engaging with the experiences of people from the past. 
Books changed the world, and they're still changing the world. While yes, the rise of the digital world did knock down readership, the fact is that reading, and the book industry are not going anywhere. In fact, reading has seen a huge resurgence thanks to social media, with book lovers engaging in a thriving culture all of their own. 
If you have a book lover in your life, then there are so many easy, great gifts you can give them that they will absolutely love. Don't shy away because it's "too easy"; instead, embrace their love for books by getting them one of these four gift ideas: 
1. Your Favorite Book 
A great gift for any book lover isn't their favorite book, but yours. Why? It's so personal, and also a great experience. You recommend the book, so tell them why. Add the reasons it meant so much to you, and you not only give them a great book to read but also a deeper look into yourself.
2. A Book Subscription 
If your book lover seems to consume books so fast even you can't keep up, then give them a book subscription. You can personally save on the gift by getting a BookOfTheMonth promo code loaded up and ready during checkout. Your loved one can then pick their next favorite book, skip the month, and so on. The end result, however, is the same: They'll get a book in the mail on a consistent basis to feed their reading habit. 
3. Get Their Favorite Book Re-Bound 
There are some truly amazing artists out there who will rebind books in a stunning, custom cover. They'll even paint the edges, so the book is flawlessly beautiful from every corner. Alternatively, you can get fore-edge painting done. Such a book likely won't actually be read but will be displayed lovingly by your book lover friend or partner. That's why you should choose their favorite book to have this done. 
4. Take Them To a Literary Event
From hearing one of their favorite authors speak to going to a book signing, to even attending a literary festival together, there are so many great events out there that help them engage with their favorite authors, meet their heroes, and stay on top of the latest in the publishing world. Alternatively, there are also events like Comic-Con. It all depends on what type of content they like to read and where those authors are featured. Sci-fi writers, for example, are more likely to have a talk or meet and greet at a convention. Literary authors are more likely to be featured at literary festivals. Have a list of their favorites and keep updated on what events they'll be at so you can give your friend or partner a great gift they weren't expecting.