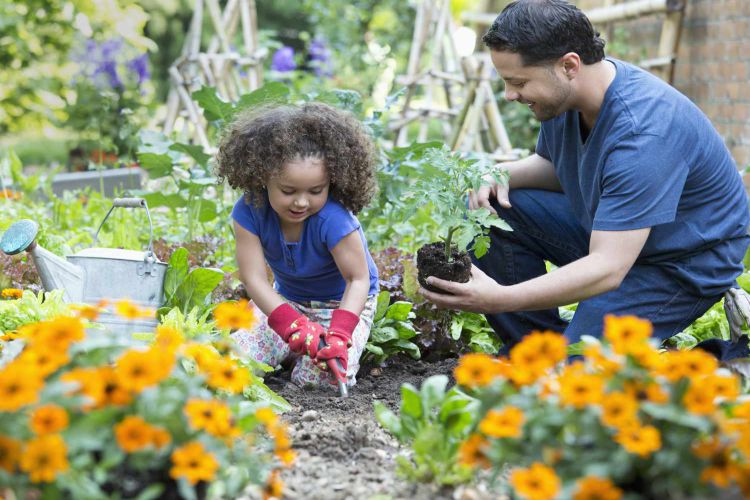 If you're a new gardener concerned about your environmental impact, you can grow a thriving, eco-friendly garden. Follow these tips to reap bountiful harvests while protecting the planet.
Start Composting 
Composting food scraps and yard waste creates an ultra-rich soil amendment that nourishes plants. This recycles nutrients back into your garden without chemical fertilizers. Designate a compost bin or pile in your yard. Add fruit/veggie scraps, leaves, grass clippings, coffee grounds, shredded paper, and more. In 6-12 months, you'll have "black gold" to mix into garden beds.
Composting offers multiple advantages for both your garden and the environment:
Recycles yard waste and food scraps that would otherwise head to landfills

Provides free, nutrient-rich organic matter to fertilize garden beds each season

Slow-release nutrients from compost reach plants' roots better than synthetic fertilizers

Enhances plant resilience, vigor, and flavor through improved soil health

Reduces the need for purchased chemical fertilizers

Composting reduces methane emissions from landfills and lowers your carbon footprint

Diverts organic waste from landfills, reducing strain on waste management systems

Contributes to the circular economy by repurposing local materials
Composting is one of the simplest yet most beneficial practices both for your own garden's health and for broader environmental sustainability. The "black gold" it produces boosts any gardener's success and satisfaction with their plants. 
Conserve Water
Install soaker hoses, add mulch, or create swales to get water directly to plants' roots while minimizing waste. Water early mornings or evenings to reduce evaporation. Let the soil dry slightly between waterings so plants don't depend on constant moisture.
Mulch garden beds to retain soil moisture, suppress weeds, and minimize the need for watering.

Group plants with similar watering needs together to avoid overwatering some while underwatering others. 

Improve drainage with compost so soils don't get waterlogged.

Collect rainwater in barrels during storms to use for irrigation later.

Add water-retaining crystals or polymers to garden beds to boost moisture retention.

Use drought-tolerant native plant varieties that thrive on minimal water once established.

Remove weeds that compete for soil moisture.

Check soil moisture levels before watering – don't water on a fixed schedule.

Adjust irrigation run times and frequency based on weather conditions. 
Conscious watering techniques, smart plant selection, and soil improvements go a long way toward sustainably hydrating your garden while protecting precious water resources.
Plant Native Species
Choose plants native to your region, as they're naturally adapted to thrive in your climate with minimal intervention. Native plants don't need coddling with fertilizers or pesticides once established. Support your local ecology by providing food and habitat for native wildlife like birds, bees, and butterflies.
Say No to Synthetic Fertilizers
Instead of synthetic fertilizers, rely on natural sources of nutrients. Compost and aged manure release nitrogen, phosphorus, and potassium gradually. Cover crops like legumes and alfalfa fertilize the soil when tilled under. If nutrients are still lacking, look for organic vegetable plant foods.
Why Avoid Synthetic Fertilizers?
While providing an instant nutrient boost, there are numerous disadvantages of synthetic fertilizer.
Runoff into waterways causes algae blooms and kills aquatic wildlife

Ammonia volatilization contaminates air and depletes ozone

Overapplication damages plant roots, soils, and microorganisms

Depletes long-term soil fertility as microbes die off

High salt content degrades soil structure over time

Manufacturing uses significant fossil fuels
By taking a natural approach, new gardeners can grow bounty for the table while nurturing the web of life in the soil and environment. With a few Earth-friendly practices, you can cultivate both fabulous flowers and a flourishing ecosystem.