Being a pet owner is the best. You get the joy and love of a new family member who by default becomes your best friend. However, as any dog parent knows, that also comes with a whole new set of responsibilities.
One of them is keeping your dog well-groomed. After all, a giant tangle is not gonna work itself out, it takes time to unravel your dog's fur.
This is especially important if you have a long coat dog. You need to make sure that their coat stays shiny and healthy.
But how? Read on to learn some tips.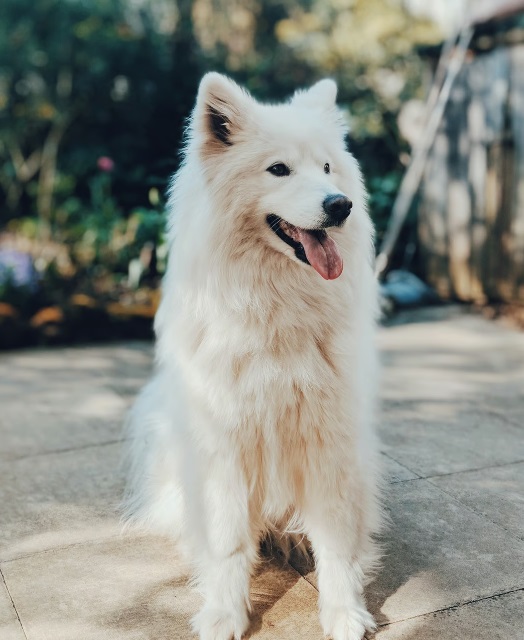 Find the Right Tools and Materials
To properly take care of your dog, you need the right tools and materials. To help you out, here are the supplies you need:
Slicker Brush
When taking care of long coat dogs, a slicker brush is an essential tool and material needed. These brushes are great for removing tangles and fur knots, as well as redistributing the natural oils of a dog's coat.
Just remember that it is important to purchase a slicker brush made specifically for long-haired dogs. These brushes have closely-spaced bristles that avoid scraping the skin or causing discomfort. It is also essential to look for a brush with an ergonomic handle that won't slip from your hand easily as you brush.
Medium Toothed Comb
Medium-toothed combs are a useful tool when taking care of dogs with long coats. They help remove mats in the coat which can be difficult and time-consuming to do with a brush alone.
They can also smooth the coat, check for potential problems like lumps or skin tags, and spread conditioners that nourish the coat. So when selecting a comb, it is important to choose one with teeth that are not too long, but not too short either. When in doubt, opt for a comb with a medium size teeth.
De-shedding Tool
A de-shedding tool helps to remove loose puppy fur from your pet's coat. This reduces the amount of shedding in your home.
However, it is important to make sure that the de-shedding tool you use is of good quality. Make sure that you are gentle with your pet's coat while brushing, as forceful brushing can result in damage to their coat.
Shampoo and Deep Conditioner
Taking care of a long coat dog requires a specialized shampoo and deep conditioner that is specifically designed for the fur type.
Specifically designed shampoos often include specific ingredients which help moisturize fur. These products are usually labeled as "long coat." They contain ingredients like shea butter, which helps to rehydrate and protect the fur from damage.
Deep conditioners also help to nourish and condition the fur to reduce any tangles or knots. These products are usually used in combination with a leave-in conditioner that can help to further protect the fur between baths.
Nourishing Oils
Nourishing oils can go a long way in providing long coat dogs with the proper care they deserve. Olive, sunflower, and salmon oil for dogs provide shine and help prevent coat damage.
When brushed and massaged carefully, these oils can benefit the skin by keeping it hydrated. The oils can also nourish the skin to ensure fewer dry patches. They help keep the coat glossy and manageable.
Brush Their Coat Daily
Brushing a long coated dog's coat daily is a great way to maintain its luxurious locks. Start with your medium tooth comb and brush the coat in the same direction as the hair growth. Finish with a slicker brush for dirt and debris, and then with long strokes.
This process can help prevent hair from matting, stimulate the coat, and prevent shedding. Just be sure to always brush lightly as long coat breeds can have tender skin.
Bath and Condition Them Frequently
Bath and condition your long-coat dog frequently to keep their locks healthy. So make sure to try to bathe your dogs at least every two weeks.
After bathing, conditioner should be applied to help soften and improve the texture of the coat. Brush out any tangles before the bath and use a matted conditioner to work out stubborn knots. Then, you may use a leave-in conditioner or hair oil to keep your pup's coat smooth and tangle-free.
Take Them for Regular Trimming and Styling Sessions
Regular trimmings and styling sessions are essential to keep your dogs looking their best. This maintenance will help keep their fur healthy and soft and free of mats.
Every three to four weeks, take your dog to the groomer for a good trim and style. The groomer can thin out any areas where the fur has become thick, and trim back fur from paws and around the face and ears.
An experienced groomer can even suggest a stylish look for your pooch based on the type and length of their fur. No matter if you have a medium coat dog, double coat dog, or dog single coat, they can give you advice.
If regular visits to the groomer are not possible, you can trim your long coat dog at home. However, be careful not to cut too much, and if you are in doubt, contact a professional groomer for advice.
Change Their Diet
If you want to ensure your dog has healthy, beautiful locks, you need to change its diet. By switching to a food designed specifically for their coat type, you can help nourish their fur from the inside out.
You can add high-quality fatty acids to their diet which aid in hydration and reducing shedding. You can also supplement their food with vitamin B to help promote hair growth.
Just make sure that you are using all-natural ingredients with no fillers. And ensure that you are feeding your dog the recommended amount of food for their size and age, as overfeeding can cause excessive shedding.
Keep the Fur of Your Long Coat Dog Healthy
Grooming and maintaining a long coat dog is time-consuming, yet essential for their health. You need to perform regular brushing, washing, and trimming to keep them as healthy as possible. With proper care, you can ensure their long coat dogs enjoy a long and happy life.
So what are you waiting for? Follow our tips now to ensure that your furry friend has a healthy and smooth coat.
Did you find this article helpful? If so, check out the rest of our site for more.