Acoustic floor tiles, a game-changing innovation in interior design, are purposefully crafted to absorb sound and limit noise transmission. However, their role extends beyond simply enhancing the acoustics within a room; they can substantially improve your overall quality of life. This comprehensive exploration aims to delve into the transformative potential of acoustic tiles in creating a more tranquil, peaceful living space.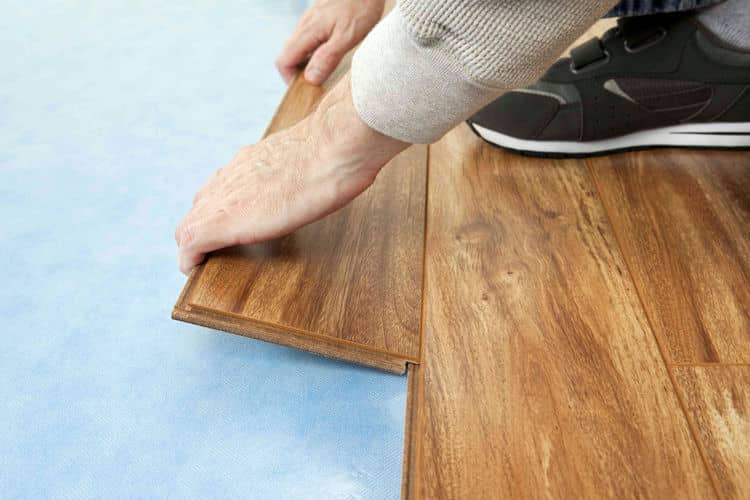 Understanding Acoustic Floor Tiles
Soundproof floor tiles are thoughtfully engineered using materials that possess inherent sound-absorbing properties. Their primary design objective is to diminish the echo of sound waves, making them the preferred flooring option in spaces where reducing noise is of utmost importance. A comprehensive understanding of these specially crafted tiles can contribute to an appreciation of their significant role in the creation of quieter, more serene environments.
The Science of Sound Absorption
The concept of sound absorption is firmly grounded in the conversion of sound energy into heat energy. When a sound wave encounters a soundproof tile, the tile absorbs a portion of the sound's energy, which consequently reduces the amount of sound reflected back into the room. This scientific principle is pivotal in understanding the efficacy of sound-absorbing floor tiles in effectively managing and controlling noise levels within a given space.
Sound-Absorbing Tiles and Peaceful Homes
Sound-absorbing floor tiles possess a unique capacity to contribute to more peaceful homes by significantly reducing noise transmission between rooms. This attribute becomes particularly significant in apartment buildings or shared living spaces, where noise can easily permeate from one room to another. Implementing these tiles can be instrumental in cultivating a serene living environment free from the disturbances of unnecessary noise.
Enhancing Concentration and Productivity
For those navigating the landscape of remote work or study, noise reduction tiles can be invaluable. They create an environment conducive to concentration by effectively dampening distracting background noise. This tranquil ambience can significantly enhance mental focus, bolster productivity, and make work or study sessions less stressful and more efficient.
Improved Sleep Quality
The influence of soundproof tiles on enhancing sleep quality is quite remarkable. By effectively attenuating ambient noise, these tiles contribute to a quieter bedroom environment, thereby promoting better sleep. For individuals who are light sleepers or those residing in noisy urban neighbourhoods, the installation of soundproof tiles can result in a marked improvement in sleep quality.
Versatile Design Options
Noise-reduction tiles are not solely pragmatic; they also possess an undeniable aesthetic appeal. They are available in a myriad of designs, hues, and textures, enabling them to blend seamlessly with any interior decor. This duality of function and style allows for an uncompromised design choice while simultaneously reaping the benefits of sound absorption.
Sustainability and Noise-Reduction Tiles
Many noise-reduction tiles are manufactured from sustainable materials, contributing to a more environmentally-friendly living space. Numerous manufacturers leverage recycled materials in their production processes, thereby contributing to a reduction in waste. Opting for these tiles can be critical to embracing a more sustainable and responsible lifestyle.
Conclusion
Choosing to invest in soundproof tiles can dramatically improve your quality of life. They are instrumental in crafting quieter, more serene living spaces, fostering enhanced concentration and productivity, and significantly boosting sleep quality. With diverse design choices and the added sustainability advantage, these tiles present an appealing flooring alternative. Whether employed in a residential or professional setting, the impact of acoustic tiles on noise reduction can bring about a profound and positive shift in your day-to-day living experience. It's clear that the beauty of these tiles lies not only in their ability to transform spaces aesthetically but also in their power to make them more comfortable, peaceful, and, ultimately, more livable.