The online commodities market has opened up opportunities for investors and traders. With a few clicks, anyone can buy and sell a wide range of commodities, from precious metals such as gold and silver to agricultural products like corn and wheat. However, navigating this vast market can be daunting, especially for beginners. To shed light on the intricacies of the online commodities trading market, you can look at a few insights from seasoned traders to help you navigate this dynamic arena.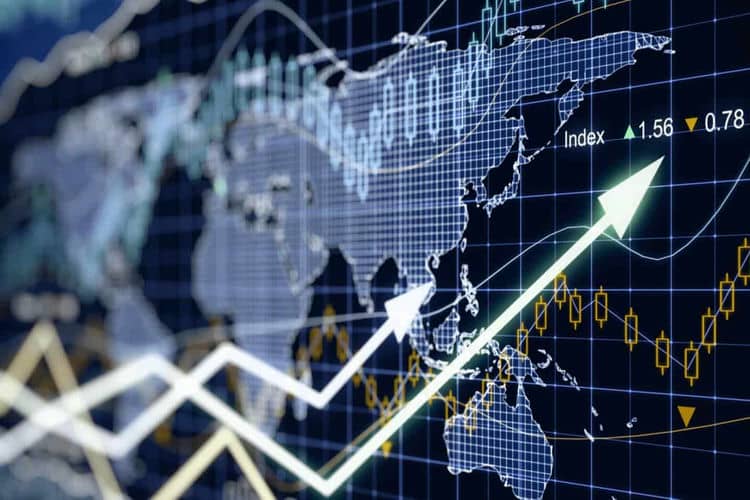 Education is Key
Learn about the different types of commodities, the factors that influence their prices, and the supply and demand dynamics. Numerous online resources, courses, and books can provide the necessary knowledge to make informed decisions.
Stay Informed
Being well-informed about the global economic landscape and geopolitical events is essential. Economic growth, government policies, weather conditions, and international trade relations influence prices. Stay updated with the recent developments and news that can impact the ones you are interested in.
Choose the Right Broker
Choosing a reliable online broker is essential to ensure a successful experience. Seek out a broker offering an intuitive platform, competitive fees, a diverse range of commodities, and strong customer support. In addition, you must ensure that the broker is regulated by a recognised financial authority to protect your investments and personal information.
Develop a Solid Trading Plan
Seasoned traders emphasise the importance of having a well-defined plan. Outline your goals, risk tolerance, preferred strategies, and the commodities you want to trade. Establish clear entry and exit points and stick to your plan to avoid emotional decision-making. Regularly evaluate and adjust your plan based on market conditions and performance.
Practice Risk Management
Risk management is a critical aspect. Diversify your portfolio by trading different commodities and avoid allocating significant capital to a single trade. Proper risk management can protect you from substantial losses and ensure long-term success.
Utilise Technical and Fundamental Analysis
Seasoned traders often rely on technical and fundamental analysis to make decisions. Technical analysis involves studying historical price patterns, trends, and indicators to predict price movements. Conversely, fundamental analysis focuses on analysing economic data, news events, and supply and demand factors to assess the intrinsic value of a commodity. Utilising both types can provide a comprehensive view of the market.
Monitor Market Volatility
These markets are known for their volatility, presenting opportunities and risks. Monitor market volatility and be prepared for price fluctuations. Volatile markets can provide lucrative trading opportunities and lead to rapid losses if not managed properly. Use risk management tools and avoid overexposure to highly volatile commodities unless you have the necessary experience and expertise.
Understand the Role of CFDs
Contracts for Difference (CFDs) are derivative products commonly used in trading. By utilising CFDs, you can speculate on price fluctuations without possessing the underlying asset. This type of trading offers leverage, enabling you to manage a sizable position with a smaller initial investment. However, it's vital to note that leverage can amplify profits and losses, so it should be used cautiously. Familiarise yourself with the mechanics and risks associated with CFD trading before incorporating them into your strategy.
Learn from Experience
Keep a journal to track your trades, record your observations, and analyse your performance over time. Learn from successful trades and losses to identify patterns and refine your trading strategies. Continuously seek knowledge and stay updated with industry trends to adapt to changing market conditions.
In conclusion, navigating the online commodities trading market requires education, information, and experience. You can boost or increase your chances of success by arming yourself with knowledge, choosing the right broker, and developing a solid plan. Remember to practice risk management, utilise technical and fundamental analysis, and learn from your experiences. You can navigate this market with perseverance and dedication and potentially reap its rewards.