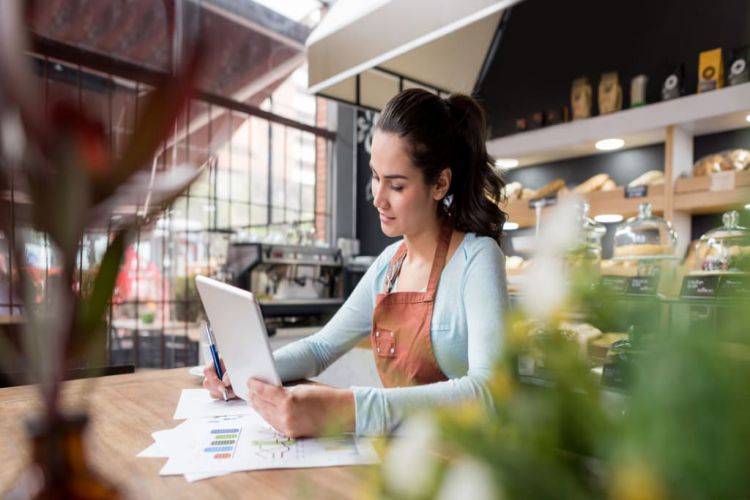 Artificial intelligence (AI) has become a buzzword in today's business world and for a good reason. This technology can potentially revolutionize how small businesses operate, allowing them to compete on a level playing field with larger corporations. AI allows small business owners to streamline processes, reduce costs, and make data-driven decisions that can lead to significant growth. However, as AI technology advances, small businesses must adapt and leverage its benefits to avoid falling behind competitors. 
This article will explore how AI can take small businesses to the next level by looking at specific use cases and highlighting its benefits. Implement AI in your business with the expertise of professionals at IT Support Fresno.
6 Ways AI Can Take Small Businesses To The Next Level
1. Customer Experience
As customer experience becomes a top priority for businesses, Artificial Intelligence (AI) is emerging as a powerful tool for enhancing customer service. Chatbots are gaining popularity due to their ability to mimic human-like conversations and efficiently perform routine tasks. As a result, small businesses can leverage chatbots to deliver prompt and seamless customer service, significantly reducing wait times and cutting staffing costs. Moreover, chatbots can learn from customer interactions, improving accuracy and effectiveness. With chatbots, small businesses can provide efficient and effective customer service without sacrificing quality or incurring extra expenses.
Using AI-powered chatbot platforms like ChatGPT can revolutionize how businesses interact with customers. These platforms provide a seamless and highly customizable experience that enhances customer satisfaction. By relying on natural language processing, AI-powered chatbots can understand customer inquiries and respond effectively, delivering personalized attention and making customers feel valued. In addition, businesses can leverage the power of automation to streamline routine tasks like sending order confirmations and following up on support tickets. This approach saves time and resources while ensuring consistent and timely communication.
2. Make Accounting Easier
Managing accounting can be a hassle for small businesses, but with the help of AI, it can become a breeze. With AI tools readily available, you can get instant answers to questions about your accounting data without having to search through spreadsheets manually. So say goodbye to the hours spent on tedious tasks and hello to a more efficient way of managing your finances. Let AI take the reins, and you can focus on growing your business.
There are cutting-edge AI tools available that can take over organizing and tagging your accounting information, freeing you from the burden of manual work or the expense of hiring someone to do it for you. With these advanced tools, you can automate a common process and enjoy the benefits of increased efficiency and accuracy in your accounting practices.
3. Boost Efficiency
AI-powered tools are revolutionizing how businesses operate by automating repetitive tasks previously handled manually. With the ability to analyze vast volumes of data, these tools give firms more time to focus on high-level metrics that drive business growth. By utilizing AI, businesses can increase their productivity and efficiency in daily operations, delivering faster and more accurate results. This not only saves time and resources but also allows team members to focus on more strategic initiatives that can have a significant impact on the bottom line.
AI can provide valuable assistance for businesses by helping them classify incoming emails based on their content or differentiate between prospective and unpromising leads. In addition, this technology can address specific and complex problems, allowing teams to concentrate on other essential activities. With AI support, couples can spend less time on repetitive tasks and more on critical decision-making, improving overall productivity and efficiency.
4. Better Marketing
Small businesses today have an unprecedented opportunity to harness the power of AI to craft personalized marketing campaigns that speak directly to individual customers. Companies can create marketing messages that resonate with their audience by gathering and analyzing customer data on behavior, preferences, and demographics. This level of personalized marketing is similar to how a streaming TV service uses AI algorithms to suggest customized content recommendations based on a user's viewing history. With AI-powered marketing, small businesses can offer their customers a tailored experience that sets them apart.
Personalized marketing has become essential for businesses to connect with their customers on a deeper level. With the help of cutting-edge tools, companies can now create segmented customer lists and send highly targeted marketing messages that speak directly to each customer's unique needs and interests. These tools include email campaigns, social media ads, and other customized content designed to engage customers and drive conversions. By leveraging the power of personalized marketing, businesses can build stronger relationships with their customers and boost their bottom line.
5. Improved Productivity
Gain valuable insights into customer engagement with AI, and continuously empower your business to improve your products and services. By using AI to track user feedback and detect the emotion behind consumer comments, product teams can take the proper steps toward ensuring customer satisfaction. Keep your finger on the pulse of what your customers say, and let AI help guide you toward success.
AI can proactively identify potential product flaws, allowing businesses to address them before they become customer complaints. This saves time and money on customer service and improves overall customer satisfaction and loyalty.
6. Create Content
Small businesses can take advantage of AI to enhance their content creation efforts. With AI-powered tools, companies can analyze data to determine what types of content resonate well with specific audiences and use this information to develop topics and headlines that will capture their attention. AI can also be used to automatically generate content, such as product descriptions, news articles, and photo and video content. However, businesses must ensure the content is high quality and aligns with their brand voice and messaging. By leveraging the power of AI, small businesses can create compelling and engaging content that resonates with their target audience.
Small businesses can take their marketing to the next level by adopting AI technology. With AI-powered marketing solutions, companies can achieve unprecedented personalization, allowing them to connect with their customers in more meaningful ways. In addition, by investing in AI technology, businesses can gain a competitive advantage over their competitors as the technology advances and provide new growth opportunities.
Final Words
Integrating AI in small businesses can provide numerous benefits, from improved efficiency and productivity to better decision-making and customer satisfaction. Although the initial investment and implementation may seem daunting, the long-term advantages and growth potential make it a worthwhile consideration for businesses of all sizes. As technology continues to advance, small business owners need to stay ahead of the curve and leverage the power of AI to take their businesses to the next level. With the right approach and strategy, AI can be a valuable tool for small businesses looking to thrive in today's competitive marketplace.
Post courtesy: George Passidakis, Director of Sales and Marketing at Apex Technology Management