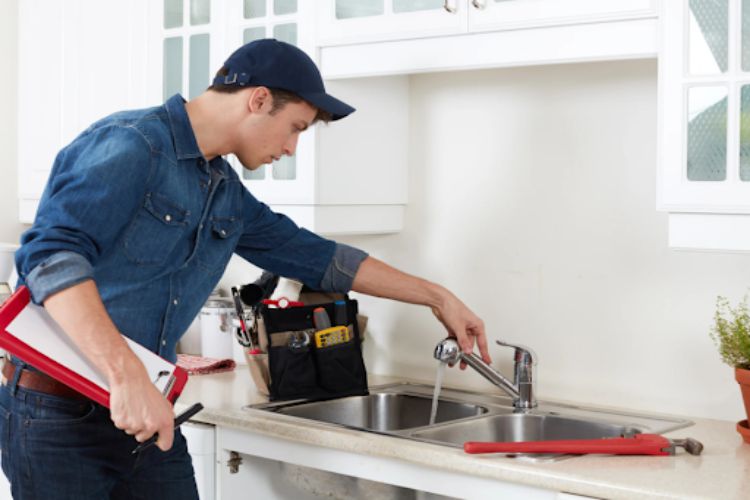 Modern plumbing does more to improve our quality of life than almost anything else you can think of. That is one of the biggest reasons that people and businesses spend more than $125 billion on the services of plumbers every year. In the United States alone, there are now more than 537,000 people employed in the plumbing industry.
But how do you become a plumber? More people are beginning to ask this question as they realize how many career benefits there are for plumbers.
However, some people are reluctant to start the necessary work to become a plumber because they imagine it is extremely complicated.
The good news is that becoming a plumber might be a lot simpler than you realize. Read on to learn all about the most vital things to understand about becoming a plumber!
How Do You Become a Plumber?
If you decide to become a plumber, you should do so after having significant exposure to what real plumbing work is like. Many people end up pursuing careers based on what they imagine their future work will be like. Then, they are disappointed when it turns out that the day-to-day work of their chosen profession does not resemble their imagination.
Instead of spending years getting the necessary training to become a plumber only to find out what it is like, start by finding out what it is like first. Try to find plumbers who will let you interview them. After an interview, you might even find that some of them are willing to allow you to accompany them as they complete some of their tasks.
You can also try looking at videos from real plumbers online to get a sense of what plumbing work is like in more detail.
Once you have a clear understanding of what you are looking at, you can make an informed decision about whether or not to start becoming a plumber. At that point, what will you need before you can start work as a qualified plumber?
Graduate High School for Plumbing Jobs
If you want to succeed as a plumber, one of the first things you should focus on is making sure that you have a high school graduate degree or a GED. Plumbing work can be complicated and require a fair amount of technical understanding. That can require a firm foundation in technology, math, and related subjects.
If you are still in high school, you might want to take drafting classes. Even if you have already graduated, you might be able to find such classes for adults in your community. These classes can go a long way toward preparing you to be a future plumber.
Train for Your Plumbing Career
Once you have your high school degree, you might want to pursue higher vocational training to become a plumber. This kind of accreditation can make it easier for you to find employment and convince potential clients to hire you.
You can also learn an incredible amount about the field at a great technical college or trade school. There is a lot you are going to need to learn one way or another about drainage systems and the proper ways to use piping equipment.
Expand Career Options With Apprenticeship
At the end of the day, all the technical training in the world won't prepare you for the exact experiences of being a real plumber. Many successful plumbers consider that they learned more once they left school and got into the field.
But how can you start work in the plumbing field if you don't have the right technical education? Whether you have an official education in plumbing or not, you can try to find a plumber who will accept you as an apprentice.
That is where you will get to see for yourself what your own work life will be like once you have mastered the basics of plumbing. You can learn more from a real plumber working in the field than you can from almost any other method.
Make sure to make the most of your apprenticeship opportunities. The plumber who accepts you will have a wealth of experience in the technical work of plumbing as well as in finding work in the field.
Get a License
In some states, you will need to get a plumbing license before you can work as a plumber. You might want to get licensed sooner rather than later. Part of the licensing process includes receiving classroom instruction and practicing common plumbing tasks.
Acquire Career Opportunities Through Experience
Once you have the necessary education and licensing to work as a plumber, you can start trying to find work. However, you may find that it is much easier to find greater career opportunities once you have a fair amount of experience under your belt.
One of the great things about being a plumber is that you can start your own business once you feel ready to do so. That is why it is important to learn both about how to perform plumbing tasks as well as how to find clients. You can also use tools like EZ Service Websites to help you build your plumbing business.
Understand How to Become a Plumber
If you have ever asked, "How do you become a plumber?", we hope this article has answered your questions. Many people think it is much more complicated to become a plumber than it is. Understanding more about the process can help you decide if this is a career you want to pursue.
To learn more about the latest information in careers, business, and more, take a look at our other articles!