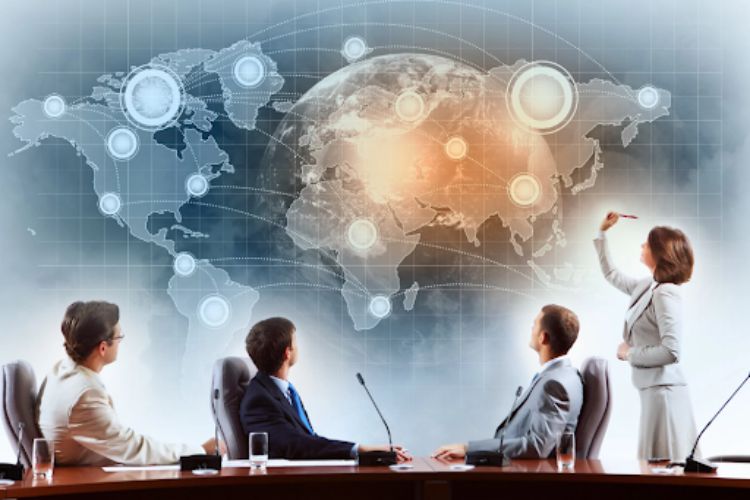 Over 5 million new business applications were filed in 2022, all with hopes of success. Many have goals to grow their company and take on international business down the line.
However, anyone hoping to go global must first understand international business law. It's an important part of any business strategy and can make or break many companies.
The following guide will explore business tips for those interested in international trade. Read on to learn the law before you try to expand your reach.
Types of International Business
Common examples of international business include sales, importing, exporting, transportation, and logistics. It can also include investments through platforms like Dalma Capital.
Lesser known forms include things like distribution licensing and commercial disputes. Private transactions are also ways to enter the world of international business.
These options involve more than one company or country. Transactions between countries usually involve a lot of politics. But businesses can make a good profit off of the countries' transactions.
Of course, companies have to follow the laws and regulations of their own country and other countries. Most international companies hire a business attorney to help simplify the process. 
Special Licenses
Business licenses you need play a big role in understanding international business law. You'll likely need a special license to do business abroad. You'll also need special licenses for international transactions of goods and services.
Require license cover both tangible property and intellectual property. For example, your business might create intellectual property in your country. You would need a special license if you wanted to produce that property in another country. 
Understanding International Business Law
International business law determines how companies operate in a global community. It creates the laws, rules, and regulations for global transactions.
Examples of topics international law covers include economics and the law. It also covers international commercial transactions. It plays an important role in licensing, tariffs, and taxes as well.
Labor and Employment
A lot of companies subcontract their employees from foreign countries. If you go this route, you must follow that country's laws for employment and labor.
It can get complicated quickly and hard to keep track of compliance. So, many savvy business owners use an EOR (employer of record) partner to minimize errors.
Taxes
Corporate taxes scare off many businesses from doing international business. Make sure the foreign country you wish to do business with has a tax treaty with America. Doing so can help save money and simplify things greatly.
Make sure you understand the foreign country's tax consequences. It might be the difference between high profits and total failure.
International Law Frameworks
Public international law involves the laws different countries must follow for their transactions. Private parties follow private international law that controls their transactions.
Private regulation applies to any disputes that come up between parties in different countries. Most countries have their own foreign laws that apply to outsiders doing business in their country.
International Negotiations
Note that the business culture in different countries might be the total opposite of your own country. Western business owners option struggle with this when trying to go global.
One thing all countries have in common is the goal to build networks and generate revenue. Research the cultural expectations of any new country you wish to do business in. First impressions mean a lot if you want to land international clients and partners.
Other countries have different business standards to meet as well. Always look into these standards before entering international negotiations.
International Contracts
International contracts are usually much more complex than local contracts. For example, they might have language barriers that require a translator.
They often include jargon and laws that mean something different than in your country. Contracts vary depending on the culture and environment of different countries.
It's crucial that international contracts stay specific and include all regulations and clauses. That way you can prevent disputes and misunderstandings with your partners.
However, it's common for disputes to pop up between international parties Make sure to have legal counsel both locally and internationally.
Go over the contract and make sure you know if it follows local or international law. Use a legal professional to go over the draft if you aren't completely sure.
Selling Goods and Services
Make sure that there's a market for your goods or service in the country you want to do business. This is an important step that should come even before learning the laws.
Make sure to write up a clear contract for your international partner buying from you. That way you have proof that they've agreed to your terms. If they don't agree to your terms, you shouldn't complete any transactions.
Contracts need to include information about the delivery of goods. That way international buyers know what timelines to expect. It should also include any relevant delivery fees.
Make sure to include payment terms in your contract as well. Doing so prevents payment delays and disputes. It might feel like you lose some control doing business outside your country's borders, but clear contracts help a lot.
Getting Started
Now you know the basics of international business law. Remember to get the necessary licenses in the country you wish to enter. Understand the country's business culture and draft a clear contract.
Don't hesitate to hire legal professionals and translators throughout the process. It might cost more upfront, but it will limit disputes, delays, and costly fines.
Check out our site's finance section under the business tab for more tips to help expand your company's reach.