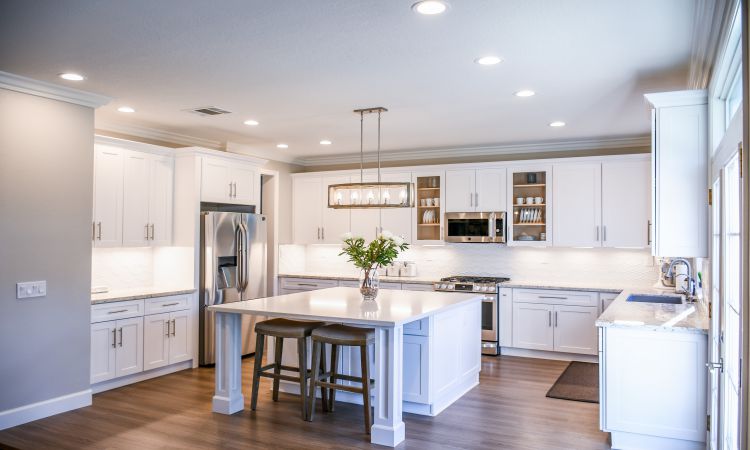 The kitchen is that one part of the house that really needs to stand out and be pretty. There's nothing more motivating than starting the day by cooking your food or enjoying a cup of coffee in a beautiful kitchen. However, in order to attain a harmonious kitchen design, you would seek the help of a professional designer.
In this article, you'll get to know why a professional kitchen designer can make you spend less money.
Why is Kitchen Designing Important?
Before we head on over to the subject, let's get to know why kitchen design is important. As you can see, planning your kitchen's layout is fundamental to every home. A well-designed kitchen is not only a pleasant place to cook but also an enjoyable spot to savor your first cup of coffee. A good kitchen design ensures that the workspace is neat and tidy.
Since the workplace is neat and tidy, it is very motivating to do all the kitchen work. That aside, the kitchen can also be a relaxing place to be if it's well-designed.
How Can a Professional Kitchen Designer Help You?
At this point, you may be wondering how hiring a professional kitchen designer can help you save money. Here's the list of ways they'll help you a lot:
The Professional Will Lessen Burdens on the Homeowner
The main issue with kitchen design is that if you're doing it on your own, you may not have access to many kitchen design ideas, which can be frustrating. Additionally, it can be stressful as you need to contact various people for assistance
By hiring a kitchen design professional, the stress is reduced a lot! The professional will do all the negotiations with contractors and vendors. They'll also do work on scheduling and accepting delivered items such as cabinetry and tiles. Kitchen design professionals often have key connections making project completion easier!
The Right Aesthetics For The Right Price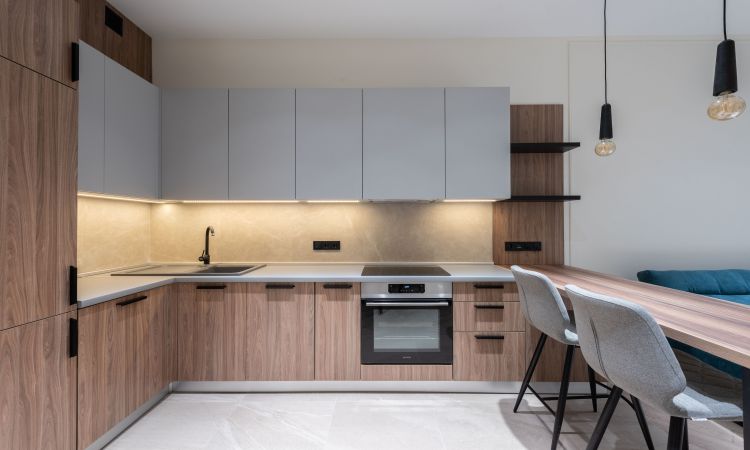 By hiring a professional kitchen designer, you're likely to get the most out of your kitchen! Function, aesthetics, and style? They're all covered by your designer! You're likely to get the right kitchen and cabinetry that suits your preferred theme. Your kitchen designer always has your best interests in mind and aims to meet your goals.
Additionally, choosing the appropriate cabinetry and furnishings can lead to savings. You're not going to run into encountering furnishing that isn't a perfect fit.
Better Budget Management
Your kitchen designer also manages the budget you allocate for your kitchen. They'll ensure that you're getting the best materials for their value. Normally, a kitchen designer will ask you to fill out a questionnaire. From the questionnaire, they can get an idea of the important additions to your kitchen.
That aside, your designer will guide you through all possible options. They'll also make recommendations based on what they gathered from the questionnaire. You'll be pleasantly surprised to see how luxurious your kitchen looks once all the work is done, without having spent a fortune on it.
Less Time Means Lesser Money To Spend
The drawback of managing or doing the kitchen design yourself is that it takes more time and more money. There's more trial and error when you're doing it yourself. Therefore, you are consuming more money because you're trying to get the right items such as cabinetry for your kitchen.
By hiring a professional kitchen designer, you reduce both the time and money involved. As stated earlier, they will be the ones to select the right items for your kitchen. No longer will you find yourself purchasing the wrong kitchen items.
Quicken the Process with a Professional Kitchen Designer!
So there you have it, the reasons why hiring a professional kitchen designer can help you save money. To recap, a professional kitchen designer alleviates the burdens for homeowners. They'll be the ones in charge of getting materials from their network of contacts. They will also be the ones to discuss with you which furnishings suit your kitchen best.
In turn, by ensuring that you get the right items in your kitchen – you will spend less money. At the same time, you'll waste less time due to trial and error if you're doing it yourself. So if you're remodeling your kitchen, you'd want to call on the help of a professional kitchen designer.
FAQs
1. What is the 'Working Triangle' in Kitchens, and Can You Explain It
The working triangle in kitchen design layouts refers to the positioning of the sink, refrigerator, and hob. It is a common belief that spacing these three in a triangular arrangement is said to promote efficiency and convenience.
You can use the working triangle principle as a starting point for kitchen design layouts. Just because the principle is widely used doesn't mean you have to restrict yourself to it. If you have the means, you can consider remodeling your kitchen again in the future to change its layout.
2. What to Look For In a Kitchen Designing Professional?
Good kitchen designers are highly diligent in their work. They're responsible for ensuring that they can get their contacts to provide the materials for the project. They also are key in contacting plumbers and electricians for the remodeling work too. Kitchen designers must also keep in touch with their clients on the project's progress.
If you're having doubts about your potential kitchen designer, do a little research first before hiring. Check the reviews and see what their previous clients have to say about them.
3. When Can I Start Creating a Draft For a Kitchen Design for the Professional?
It's never too late to come up with a plan for your kitchen design. However, if you are already planning on remodeling, it is best you come up with an idea as soon as possible. By providing your kitchen designing professional with your ideas – they'll have a better clue of your vision.
Your drafted idea will then be polished and refined by the professional.