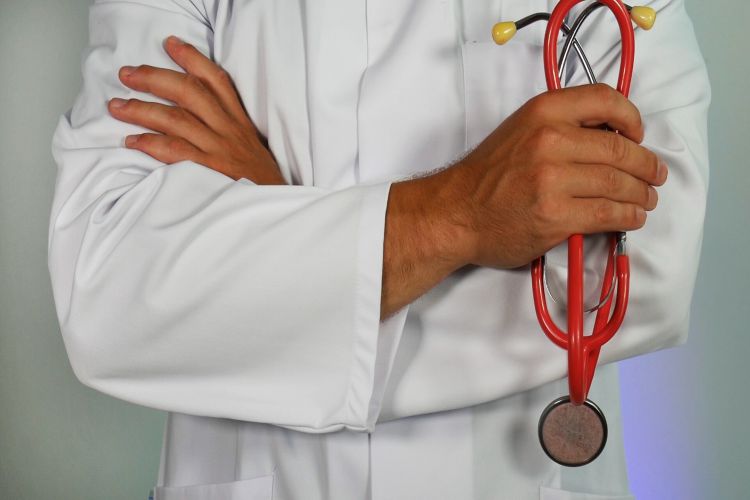 Hospitals play a crucial role in healthcare, but with the provision of medical care comes the responsibility of managing clinical waste. Proper disposal of clinical waste is not only essential for maintaining a hygienic healthcare environment but also for safeguarding the broader community from potential health hazards. This article provides a quick overview of how hospitals meticulously handle the disposal of their clinical waste, ensuring both safety and environmental responsibility.
Segregation and Collection
The initial step in the safe disposal of clinical waste within hospitals involves meticulous segregation and collection. This process starts at the source, where healthcare professionals separate different types of waste at the point of generation. Sharps, infectious materials, pharmaceuticals, and general waste are carefully separated to prevent cross-contamination and facilitate proper disposal methods. Specialized containers, such as puncture-resistant bins for sharps and leak-proof bags for infectious waste, are employed. This rigorous segregation ensures that each category of clinical waste can be managed appropriately throughout the disposal process.
Treatment and Disinfection
Once segregated, clinical waste undergoes specific treatment processes to neutralize potential hazards. Autoclaving, incineration, and chemical disinfection are common methods employed by hospitals. Autoclaving, which involves subjecting waste to high-pressure steam, is effective in sterilizing infectious materials. Incineration, while controversial due to its environmental impact, is still used for certain types of clinical waste, especially those that are non-recyclable. Chemical disinfection, utilizing disinfectants and other chemical agents, is employed for various waste streams. These treatment methods not only render the waste safe but also contribute to minimizing the overall volume for disposal.
Environmental Responsibility
Hospitals are increasingly recognizing the importance of environmental responsibility in clinical waste management. Many healthcare facilities are adopting sustainable practices to reduce the ecological impact of waste disposal. This includes initiatives such as recycling materials like plastics and paper from non-infectious waste streams. Additionally, some hospitals are exploring alternative waste-to-energy technologies to harness energy from clinical waste. By integrating environmentally friendly practices into their waste management systems, hospitals strive to balance the imperative of public health with a commitment to sustainability.
Clinical Waste Disposal and Management
A pivotal aspect of the entire clinical waste disposal process revolves around the strategic placement and management of clinical waste bins. These specialized bins act as the first line of defense in segregating different types of medical waste right at the source. Healthcare professionals, conscientious of the importance of proper disposal, are trained to use designated clinical waste bins for sharps, infectious materials, and other waste categories. The efficiency of clinical waste disposal is greatly influenced by the accessibility and proper labeling of these bins. Regular monitoring and timely replacement of full bins further contribute to the seamless flow of waste through the disposal process. In essence, the humble clinical waste bin becomes a symbol of the meticulous care that hospitals invest in managing their waste responsibly and safeguarding public health.
Regulatory Compliance
Ensuring compliance with stringent regulations is paramount in the clinical waste disposal landscape. Regulatory bodies prescribe guidelines and standards that hospitals must adhere to, covering aspects from waste segregation to final disposal. Failure to comply not only poses a risk to public health but can also result in legal repercussions. Hospitals invest in training their staff to stay abreast of evolving regulations and implementing protocols that align with both local and international standards. The oversight of regulatory bodies acts as a crucial external check, reinforcing the commitment of healthcare institutions to responsible clinical waste management.
Technological Advancements in Waste Tracking
In the digital age, technological advancements play a pivotal role in optimizing clinical waste disposal. Hospitals are increasingly incorporating sophisticated tracking systems to monitor the entire lifecycle of clinical waste. From the point of generation to final disposal, these systems provide real-time data on the volume and types of waste being produced. This not only enhances efficiency in waste management but also enables hospitals to identify areas for improvement and implement targeted strategies. Technology, in this context, acts as a tool for transparency and accountability in the complex web of clinical waste disposal.
Staff Training and Awareness
Effective clinical waste management extends beyond infrastructure and regulations; it hinges on the knowledge and commitment of healthcare staff. Hospitals invest in comprehensive training programs to educate medical professionals and support staff about the nuances of waste disposal. This includes not only the technical aspects of segregating and handling waste but also instilling a culture of awareness and responsibility. By fostering a sense of ownership among the staff, hospitals create a frontline defense against potential lapses in waste management. Continuous training and awareness initiatives ensure that the commitment to safe clinical waste disposal remains ingrained in the hospital's ethos.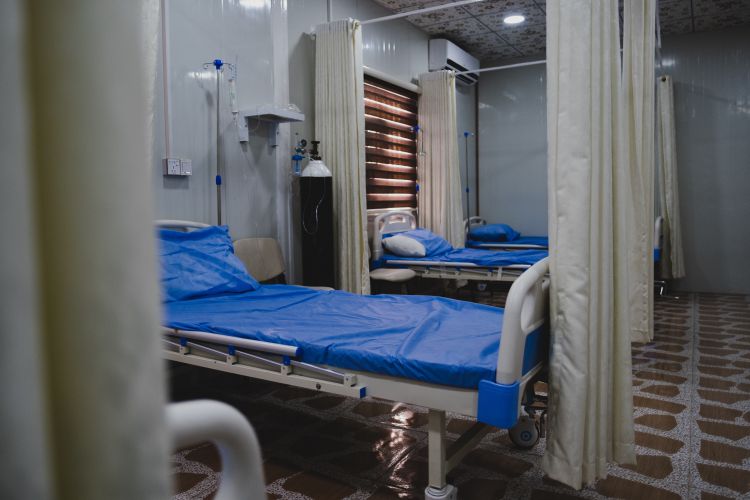 Community Engagement and Education
Engaging with the community plays a pivotal role in shaping attitudes towards clinical waste disposal. Hospitals recognize the importance of educating the public about the significance of proper waste disposal beyond healthcare facility walls. Community outreach programs, workshops, and educational campaigns aim to demystify the process, fostering a shared responsibility for waste management. By forging a partnership with the community, hospitals not only enhance awareness but also reduce the likelihood of improper disposal practices that could potentially compromise public health.
Continuous Improvement and Innovation
The landscape of clinical waste disposal is dynamic, and hospitals are continuously seeking avenues for improvement and innovation. Research and development in waste management technologies, materials, and disposal methods contribute to more sustainable practices. Collaboration with research institutions and industry partners enables hospitals to stay at the forefront of advancements. Continuous improvement initiatives also involve regular audits and feedback loops, allowing hospitals to refine their waste management strategies based on real-world data. The pursuit of innovation ensures that clinical waste disposal remains a dynamic and adaptive field, capable of addressing emerging challenges and meeting evolving standards in healthcare and environmental sustainability.
In the intricate tapestry of healthcare, the responsible disposal of clinical waste stands as a testament to a hospital's commitment to public health and environmental stewardship. From the meticulous segregation at the source to the technological innovations tracking waste lifecycles, each facet contributes to a comprehensive and evolving system. Regulatory compliance acts as a guiding force, while staff training and awareness form the human foundation of this critical process. As hospitals continue to embrace advancements in technology, sustainability, and stringent protocols, the future of clinical waste disposal holds the promise of even greater efficiency, safety, and a reduced ecological footprint. In the end, the management of clinical waste is not merely a logistical challenge but a vital component of the broader mission to provide healthcare that is both effective and ethically grounded.