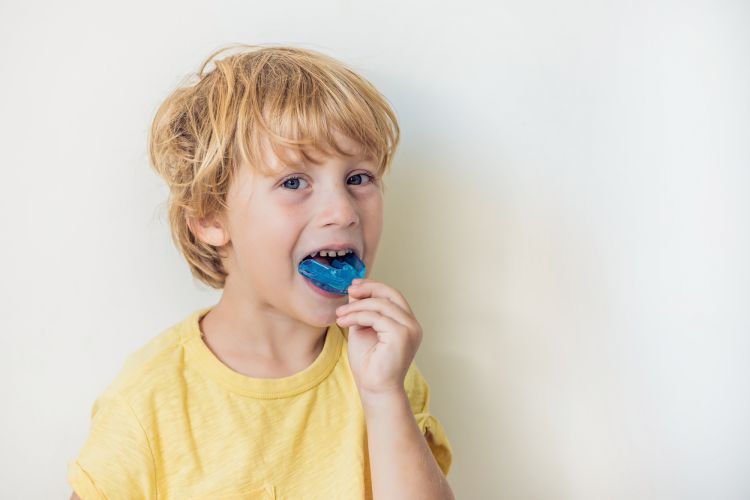 Teeth grinding, known as bruxism, is the involuntary act of clenching or grinding the teeth together. This can occur during the day or at night. Occasional clenching might seem inconsequential, but it can significantly affect your overall health when it becomes a regular habit.  
The implications extend beyond just dental health, touching various aspects of your physical and mental state. Thus, addressing this early on, such as using a mouth guard for teeth grinding, can help mitigate the symptoms of this condition. Here's how bruxism affects your overall health: 
1. The Unseen Damage To Your Teeth
Grinding may provide a brief sensation, but its toll on your teeth is deep and enduring. The continual friction wears down the protective enamel layer. As the enamel disappears, you might experience heightened sensitivity to temperature changes, and your teeth become more prone to decay. 
The sustained pressure from grinding can result in minor fractures. While these cracks might be hard to spot, they undermine your teeth' strength, predisposing them to more extensive damage. Also, frequent grinding puts stress on the gums and jawbone, which could lead to receding gums and even the daunting possibility of tooth loss. The Domino Effect On Jaw And Face 
Bruxism doesn't just influence your teeth; it triggers a cascade of effects on your facial structures. Continuous grinding strains the jaw muscles, particularly the temporomandibular joint (TMJ). This essential joint, used in actions like speaking and chewing, can become inflamed, leading to persistent jaw soreness or even challenges in moving the mouth.  
Persistent grinding can alter facial aesthetics. For example, the masseter muscle, activated during grinding, might become more prominent over time. This change can reshape your face, giving you a more defined, muscular jawline.  
2. Headaches, Earaches, And Sleep Patterns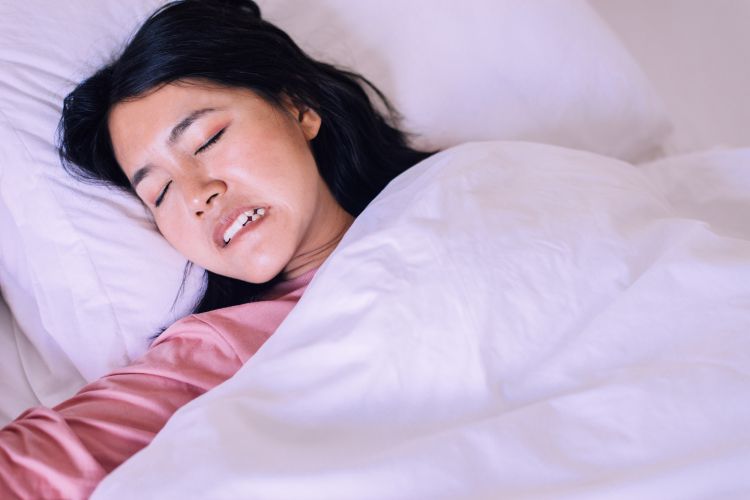 Teeth grinding does more than wear down your pearly whites; it's closely linked to puzzling health complaints. When you bite, the tension generated affects not just the jaw but also the surrounding muscles. This tension often results in throbbing, persistent headaches, primarily upon waking.  
The TMJ, located near the ear, can transmit pain due to its proximity, leading to frequent, unexplained earaches. Beyond these discomforts, there's another silent intruder: disrupted sleep. You might believe you're getting a whole night's rest, but grinding can jolt you out of deep sleep phases, even if you don't fully wake up. These interruptions, though brief, can accumulate, leaving you feeling tired and unrested the next day.  
3. The Connection To Mental Health
The human psyche and body share an intricate bond, exemplified by the phenomenon of teeth grinding. As mental pressures, like stress or anxiety, build up, your body seeks an outlet. Often, this release is found in the subconscious act of teeth grinding. It's akin to the body's silent scream against mental burdens. This condition isn't just a result and an aggravator in this cyclic pattern. The discomfort from grinding can amplify feelings of unrest, creating a loop of mental strain and physical manifestation. 
Certain medications used to treat mental health conditions, such as specific antidepressants or antipsychotics, have been known to trigger bruxism as a side effect. Therefore, understanding bruxism isn't just about dental health; it's a window into the delicate balance between your emotional landscape and physical reactions. Recognizing this link enables a more holistic approach to wellness. 
4. Gastrointestinal Troubles
At first glance, it might seem odd to link teeth grinding to digestive issues. However, the tie is more substantial than you'd think. Stress, a leading cause of bruxism, is pivotal in gastrointestinal disturbances. For instance, heightened stress levels can exacerbate conditions like acid reflux or gastritis, leading to discomfort after meals.  
Also, consistent grinding may result in misalignment issues. When your jaws don't align correctly, it can disrupt the essential process of breaking down food efficiently through chewing. Poorly masticated food can challenge the digestive system, leading to incomplete digestion and resultant discomfort. Sleep disruptions from grinding can also disturb the gut's natural rhythm, further impacting digestion. 
5. Impact on Cardiovascular Health
One of the lesser-known effects of grinding teeth is its potential influence on cardiovascular health. When you grind your teeth, especially during deep sleep, the body perceives this as a stressor, prompting a response. This can lead to a temporary increase in heart rate and elevated blood pressure, putting strain on the cardiovascular system. Over time, if bruxism remains unchecked, these repetitive stress responses can wear on the heart, possibly increasing the risk for heart-related ailments.  
Conclusion 
The human body operates as an interconnected system, where seemingly isolated habits can ripple, touching various facets of your health. Teeth grinding, while often dismissed as a mere dental nuisance, is a powerful reflection of this interconnectedness. Addressing it isn't just about safeguarding your teeth; it's a step towards holistic well-being, ensuring every part of your functions harmoniously. By acknowledging the broader implications of this habit and seeking comprehensive solutions, you pave the way for a healthier, more vibrant life.