The global market for pet grooming is expected to grow to over $2 million in 2029, with good reason.
Pet grooming provides a variety of benefits for both owners and pets.
It helps keep pets healthy and happy by reducing the risk of infection and disease. It also provides owners with a sense of pride, knowing that their pet is looking good.
However, choosing mobile pet groomers can be a laborious task. There are many factors to consider, such as price, service quality, and the overall experience.
If you are looking for tips for hiring a pet groomer, this short and simple guide is for you.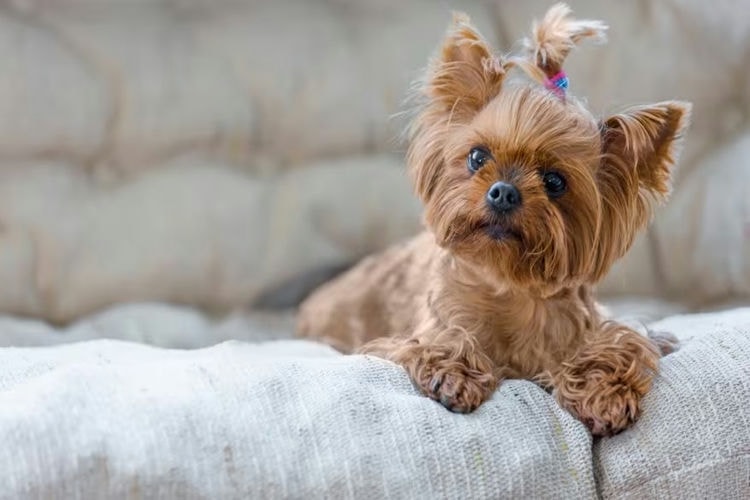 Be Clear About What You Want
Many people are unclear about what they want with grooming their pets. This can lead to misunderstandings between you and your groomer.
And that can lead to dissatisfaction with the service provided.
Research the many options available for mobile pet grooming services. Then decide which one is best for your pet.
Ask for Recommendations and References
Ask your friends and family if they know of any good groomers. If not, search online to find a reputable company that provides mobile pet grooming services in your area.
When you find potential groomers, ask for references from previous customers.
Call the references and ask about their experience with the groomer. This will help you decide if this company is a good fit for your pet.
Check Out Their Social Media Presence
You can also use social media to find a good mobile pet grooming service. Check out their Facebook page, Instagram, and Twitter accounts to see if they have many followers.
Read reviews on websites like Yelp and Angi.
If the groomer has a lot of reviews, people are likely happy with their services. Look for positive reviews and read through them to find out if there were any problems with their grooming.
Find Out About Their Training and Experience
Another way to find a good mobile pet grooming service is by asking about their training. Ask them if they have any certifications, and if so, what they are.
You can also ask them how long they have been in business.
A groomer with a lot of experience is more likely to be good at what they do. They will handle animals with a lot of patience and care.
Make Sure They're Fully Insured
Make sure that the mobile pet grooming service you choose has insurance. This way, if anything happens while they are working with your pet, they're covered.
Before you hire them, ask for proof of their insurance.
They may have hourly insurance for pet groomers or a more traditional policy. Whatever they have, it's important to make sure that your pet is protected while the groomer works with them.
Find Out What Products They Use
It's important to find out what products they use. This way, you know your pet is safe and comfortable when they are being groomed.
Try to get a list of what they have available so that you can see if there is anything that you prefer not to use.
If they don't have the product you want, find out if they can order it for you. If your pet has allergies or sensitivities, this is especially important.
Ask How Much It Will Cost
It's important to ask how much it will cost before you go in. You need to know about package specials, discounts, and anything that might save you some money.
You should also ask about the available extra services.
Some groomers will offer nail trimming, ear cleaning, and other things for an extra fee. Knowing this can help you budget better for your visit.
Meet the Groomer Beforehand
You should always meet the groomer before taking your dog in. You need to get a feel for what kind of person they are and if you feel comfortable with them.
The same goes for their grooming style. You want to make sure that it is something that works well with your dog's personality and needs.
The first time that you take your dog to a groomer can be stressful for both of you. It will help if you have met them before and know what to expect.
Keep an Eye Out for Any Red Flags
There are many red flags to look out for when choosing a groomer. You should never leave your dog with someone that you do not feel comfortable with.
You should also be wary of any groomer who does not ask you how you want your dog to look.
The best groomers will give you a consultation and ask what style you want for your dog. If they do not, it is important to find one that does.
Check Out the Mobile Grooming Vehicle
The mobile grooming vehicle should be clean, well-maintained, and comfortable for your dog. The groomer should have the equipment to do a good job, such as grooming tables and high-quality clippers.
Make sure that there are no clumps of fur on the floor or anywhere else in the vehicle. Check to see that there are no sharp edges or jagged pieces of metal.
It is important that your dog has plenty of ventilation and does not get overheated while being groomed.
Go With Your Gut
Sometimes you just get a feeling about a groomer. You may not know why, but you just don't feel comfortable with them.
If this happens, don't be afraid to walk away.
If you don't feel like a groomer has your dog's best interests at heart, they probably don't. There are plenty of other groomers out there who will be happy to work with you and your dog.
Mobile Pet Groomers: A Great Option for Your Pet
You may wonder if mobile pet groomers are a good option for your pet. One of the major benefits is convenience.
You can get an appointment at a time that works with your schedule, and you don't have to leave home or take your pet anywhere. Mobile groomers also provide excellent service at reasonable prices.
For more pet grooming tips and tricks, check out the latest articles on our blog.