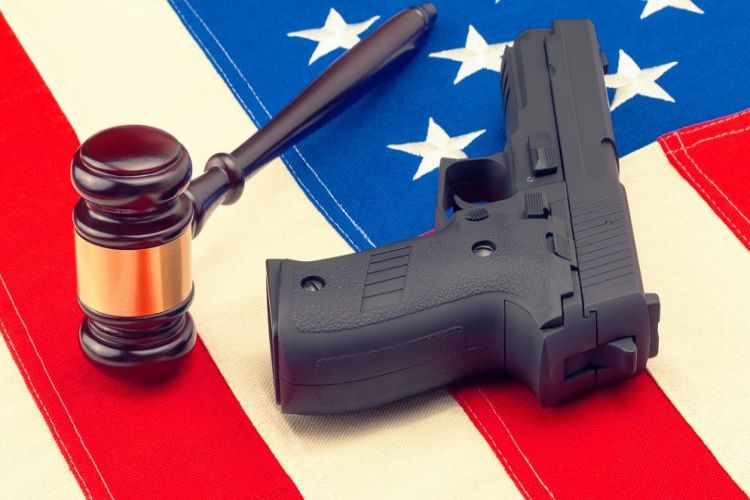 The Second Amendment of the U.S. Constitution safeguards the right to own a firearm. However, with that right comes great responsibility. If you're thinking of purchasing a firearm or already own one, understanding the guidelines for legal ownership is essential. A small mistake can have significant repercussions, including legal consequences and the potential to harm oneself or others.
Though the laws may appear clear-cut, many inadvertently breach them, primarily due to ignorance. One crucial aspect that gets people into trouble is the penalties of firearm offence. Not understanding or ignoring these penalties can land you in hot water.
Do's Of Legal Firearm Ownership
The following are the things you should do when owning a legal firearm:
Understand The Legal Framework
The maze of firearm laws can be overwhelming. Staying informed about these rules prevents unintentional violations. Every state in the U.S. has its unique set of laws, and on top of that, there are overarching federal laws to consider. By understanding these regulations, you safeguard yourself against inadvertent violations that can lead to legal consequences.
Alongside knowing the rules, keep an eye out for changes. Legislation can evolve, and staying updated ensures you're always on the right side of the law. Subscribe to local firearm enthusiast groups or legal bulletins to remain informed.
Purchase From A Reputable Source
Your firearm's origin matters a lot. When buying, opt for licensed dealers who are mandated to conduct background checks. This not only ensures the legality of your purchase but also confirms the firearm's legitimacy.
While private sales might offer tempting deals, tread with caution. Always insist on proper paperwork and consider having the transaction overseen by a legal expert or someone experienced in firearm sales.
Owning a firearm is just part of the responsibility; storing it securely is equally vital. Using gun safes or lockboxes not only protects your weapon from theft but also keeps it out of reach from children and unauthorized individuals. Regularly inspect your storage methods. Technology and tools evolve, so upgrading your storage or ensuring its functionality can be pivotal in preventing accidents or unauthorized access.
Train And Continuously Learn
A firearm isn't just another purchase—it demands respect and understanding. Enrolling in training sessions, especially when you're new to gun ownership, is crucial. These sessions familiarize you with your weapon, its operation, maintenance, and safe handling.
Continuous learning is key. Even if you've been a gun owner for years, staying updated with the latest safety protocols can be invaluable. Remember, complacency can lead to mistakes.
Your right to bear arms doesn't mean it's always appropriate to do so. Many places such as schools, government buildings, or private establishments may have strict no-gun policies. It's essential to respect these rules and understand the legal implications of violating them.
Your physical and mental state matters. If you've consumed alcohol or are under medication that might impair your judgment, it's best to leave your firearm at home. A clear mind ensures safety first.
Don'ts Of Legal Firearm Ownership
The following are the things you shouldn't do when owning a legal firearm:
While finding a deal on a firearm might be tempting, it's imperative to be wary of sources that aren't verified. Purchasing from unlicensed sellers increases the risk of acquiring potentially stolen or untraceable weapons.
Always do your due diligence. If a deal seems too good to be true, it probably is. When in doubt, consult with experts or local law enforcement before making a purchase.
Never Brandish Irresponsibly
Your firearm isn't a toy or a tool for intimidation. Brandishing it irresponsibly, even if done in jest, can have severe consequences, both legally and in terms of personal safety. Every action you take with your firearm should be deliberate and informed. Understanding the weight of responsibility that comes with firearm ownership means avoiding careless or threatening displays.
Customizing your firearm might seem enticing, but you should always stay within the boundaries of the law. Illegal modifications can impair the functionality of your weapon and also land you in legal trouble.
Before considering any modifications, check both state and federal regulations. If unsure, consult with professionals or legal experts in the firearm industry.
Refrain From Selling Without Proper Documentation
Selling or transferring your firearm isn't as simple as handing it over. Proper documentation ensures the legality of the transaction and protects you from potential liabilities down the line. Always keep records of sales or transfers, complete with details of the buyer. These documents can be crucial in proving your diligence and responsibility as a firearm owner.
Owning a firearm for years doesn't make one an expert. It's easy to fall into routines and forget the basics, but it's vital always to approach firearm ownership with caution and respect. Regularly review safety guidelines, attend refresher courses, and engage with communities that promote responsible gun ownership. This ensures that you're always operating at the highest standards of safety and awareness.
Conclusion
Legal firearm ownership isn't just about rights; it's heavily intertwined with responsibilities. Your gun can be a tool for protection or a potential hazard. By following the above guidelines, understanding the penalties of firearm offenses, and continuously updating your knowledge, you'll ensure safety for yourself and those around you. Remember, it's always better to be safe than sorry.