Leading a successful business in today's fast-paced environment requires strong leadership skills. Effective leaders must be able to make quick decisions, motivate employees, and stay up to date on the latest technology and industry trends. While some people are born natural leaders, anyone can develop their management skills with dedication and practice. Here are seven key strategies you can use to become an effective leader in today's world: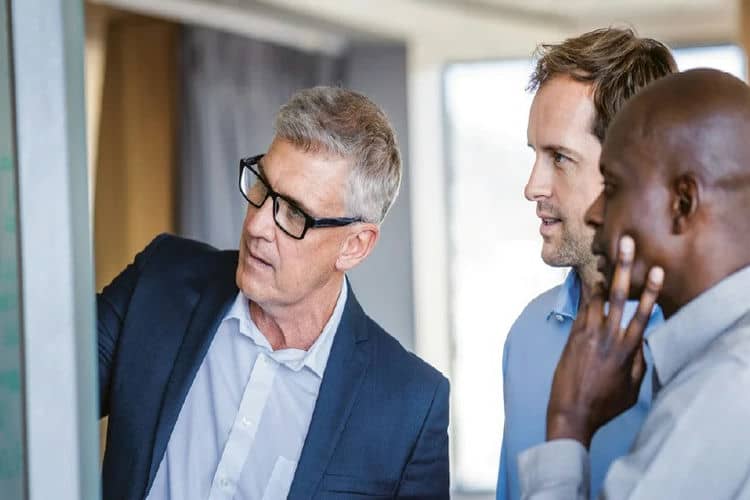 Start Small
Starting small is a key strategy for becoming an effective leader. It's important to focus on the basics first, such as developing strong communication and problem-solving skills. Make sure that your team is aware of their duties and responsibilities and understands the importance of their role in achieving organizational goals. Additionally, it's important to be able to delegate tasks and ensure that employees have the resources they need to succeed.
Take Advantage of Opportunities
Successful leaders are constantly looking for new opportunities to grow and develop their skills. Be sure to stay up to date with industry trends and take advantage of any workshops or courses offered. You can even look for opportunities to shadow experienced leaders and observe how they approach challenges.
Reward Efficiency
Leaders must recognize the capable people in their organization, reward efficiency, and foster a strong sense of community. Show your team that you value their contributions by providing timely feedback and praising them when they do well. Additionally, set up systems that reward efficient practices and promote collaboration.
Monitor Technical Advances
Leaders must also stay on top of the latest technology and industry trends. Monitor advances in your field and assess how they could be used to improve operations or customer service. Additionally, look for ways to incorporate new technologies into processes to make them more efficient. You may also be able to improve upon your current products by taking advantage of technological innovations.
Continue to Learn
Leadership is a continuous learning process, and successful leaders never stop growing. You can take courses or join professional organizations to learn more about effective leadership strategies and how to lead your organization more effectively. Additionally, you can read books and articles from experts in the field to gain new perspectives on leading your company more effectively.
Push Boundaries
Leaders must also be willing to take risks and push boundaries in order to achieve success. Don't be afraid to experiment with new ideas or challenge the status quo. This will not only help your organization stay ahead of the competition, but it can also foster creativity and innovation among your team members.
Encourage Diversity
Finally, effective leaders understand the value of a diverse workplace. Encourage your employees to come up with new solutions and take part in discussions related to culture, gender or race. This will not only foster an inclusive environment, but it can also give you fresh perspectives on how to handle different challenges.
Ultimately, being an effective leader is about taking risks and pushing boundaries while also staying up to date on the latest industry trends. With dedication and practice, you can become an effective leader in today's fast-paced environment.