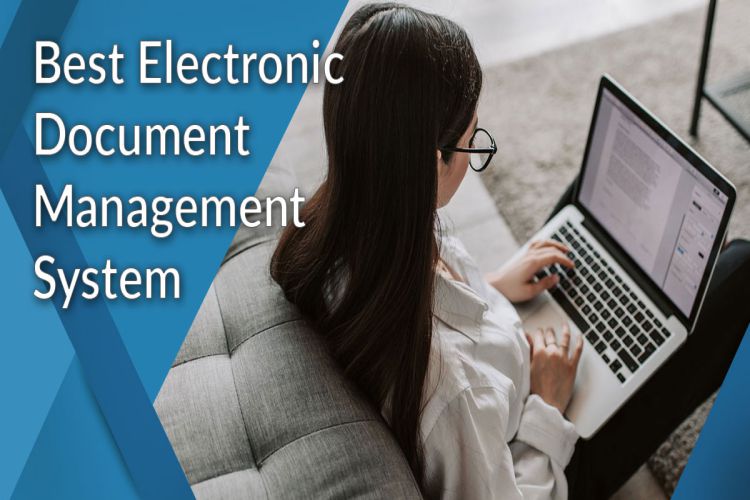 Document management is an advanced modern solution that allows you to transfer your company's paper archives to cloud storage. Entrepreneurs no longer have to waste space on dusty archives. Thanks to a convenient electronic system, any archive information can be found in seconds.
The document management system uses metadata, which allows you to quickly find any document in the cloud, as well as search for any detail in it. It is ideal for any type of business, used in both public and private institutions of various activities.
Main Features of Document Management
Electronic document organizer is a cloud-based repository that allows you to create, edit, and search in a database of documents. Unlike Content Management System, it is intended for archiving documents but also provides the ability to perform any type of action with them.
Electronic document organizer is characterized by:
high level of document storage security thanks to modern coding;

simplification of the office work and acceleration of the document creation and editing process;

absence of a leakage risk of confidential information even between structural subdivisions of one company;

the ability to upload and print a large number of files at once;

adaptivity, the ability to use on any gadget, if you have the data for logging in and connecting to the Web;

possibility to load documents made in different versions of text editors;

the option to view the document in fragments at the bottom of the window or in full-screen mode;

automatic and manual options for creating copies of documents.
The software may have other features and functions depending on the needs and peculiarities of the organization. The Pandadoc company is responsible for selecting the appropriate functionality.
How Electronic Document Organizer Works 
Electronic Document Organizer is based on metadata, which allows you to easily find information by keywords, creation date, subject and other parameters.
The search is done on the main page on the top line. There are other buttons beside it, for filtering and more precise searches. There is a field with the preview of the documents at the bottom of the table with the files.
Working with documents, their search, editing, and archiving can only be performed by a user who has permission for this type of activity. The administrator has the right to allow and deny access to a certain category of files or to a specific document. Thanks to this, no one can copy or distribute confidential information about the company, and the risk of important information leakage is reduced to zero as well.
Benefits of Electronic Document Organizer
The electronic document management system is capable of storing and processing large volumes of information. It allows you to quickly find the necessary file in the database, and edit or delete it only for users who have access. The main advantages of electronic document organizer:
optimizing the work of clerical staff and the company as a whole;

possibility of keeping track of business processes and document flow;

all actions with documents are recorded, so there is no risk of fraud;

full document security, the ability to provide confidentiality of sensitive files and to filter access to them;

quick access to the necessary information helps new employees to get up to speed on the internal processes of the company;

improvement of the quality of services and interaction with clients, which increases the competitiveness of the firm in the market;

reduction of expenses for the maintenance of a physical archive, lease of a room for an archive, and reduction of time for search of the necessary documents.
The electronic document management system is constantly evolving, with new functions and options that optimize work with documents even more. Manufacturers notify users of the availability of a new version and provide the opportunity to update. This allows companies to keep up to date and apply the best technology for the successful work of their business.
Document Management Software from Pandadoc
Document management software from Pandadoc is a cloud system that makes it possible to:
personalize documents so that only selected users can view and edit them;

create documents, sign contracts, and transfer documents into the archive with one click, regardless of their location;

make changes, edits, and comments on various kinds of documents, the ability to negotiate without the physical presence and live communication of the parties;

Sign electronically and send documents to email partners and clients;

securely store archived documents and get quick access to them if necessary;

create deals and offers with quick customization of templates for personalization parameters.
Document management tool integrates with CRM software, cloud storage, and payment systems and helps maximize the automation of business processes. This leads to increased productivity, active sales growth, customer loyalty, and other positive changes.
This system is universal, suitable for any kind of business. It allows each administrator to add or remove functions, and buttons for more convenient and efficient work.
If it is difficult to decide which one is better among document management systems variants, you should choose the product of Pandadoc, it will suit any business, allow you to develop more quickly, optimize the work of employees in all departments and lead to achieving sales goals.